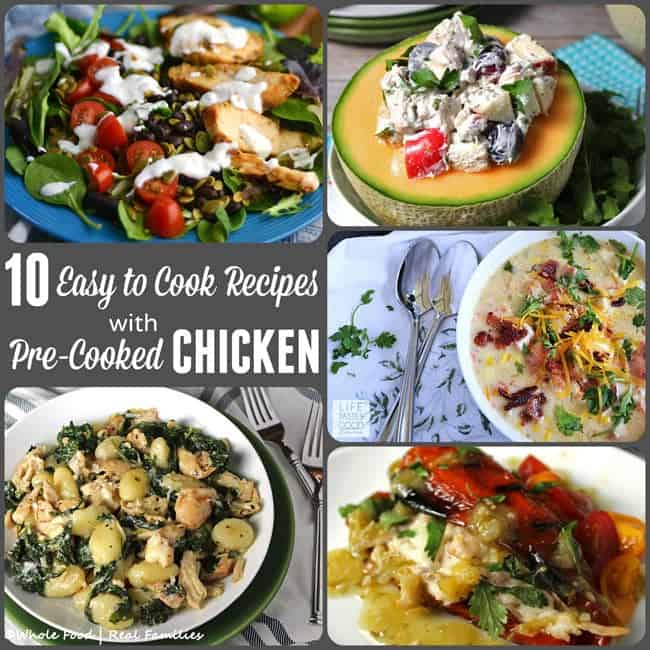 Meal planning doesn't have to be painful or inflexible. These 10 Easy to Cook Dinners use pre-cooked chicken to simplify meal preparation during the week.
Planning on grilling this weekend? Throw some extra chicken on the grill and save it for one of these recipes during the week. With the chicken already cooked, these recipes take 15-30 minutes to get on the table. Not big on grilling? No problem. Salt and pepper your chicken and bake at 350 degrees for 25-30 minutes or until the juices run clear. 
Chicken Black Bean Salad with Creamy Cumin Lime Dressing | Whole Food Real Families – If you're looking for something filling and healthy, this salad is super quick and you are going to want to put the delicious, creamy dressing on everything!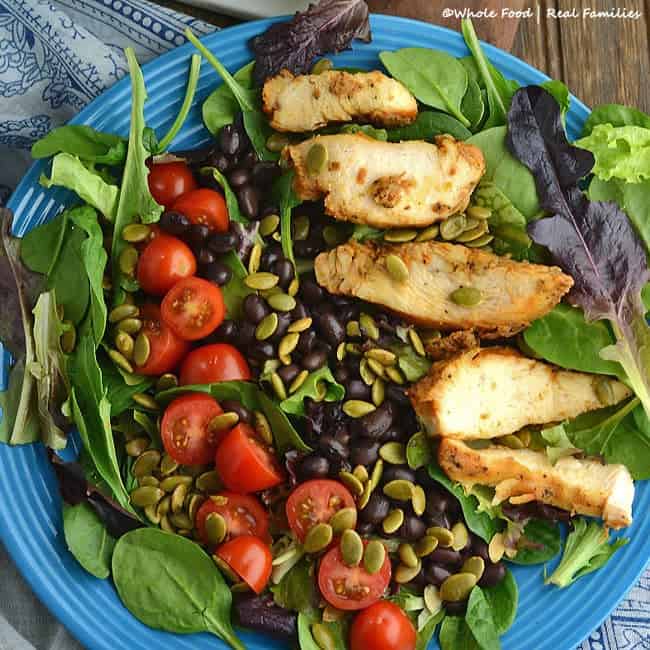 Labneh Chicken Salad in Melon | Whole Food Real Families – Sometimes it's nice to wow guests with something unique however, it's also nice when this recipe is super easy, like this one!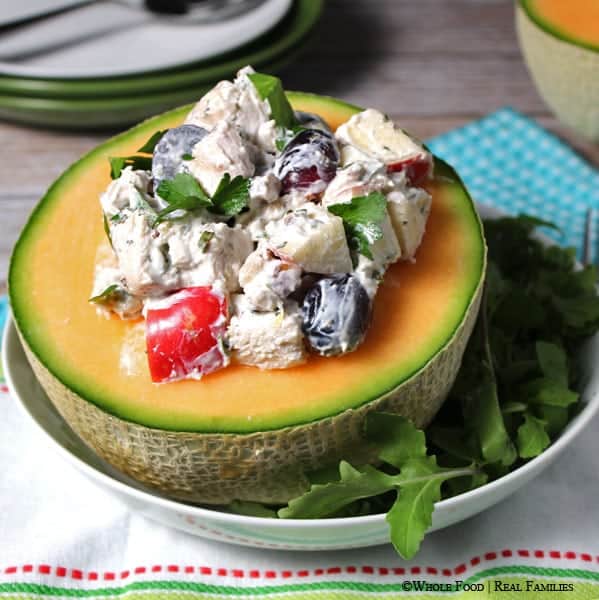 Fresh Corn and Chicken Chowder | Our Life Tastes Good – If you're needing something that's quick but warms your soul like a big home cooked meal, then this chowder recipe would be perfect for your next dinner.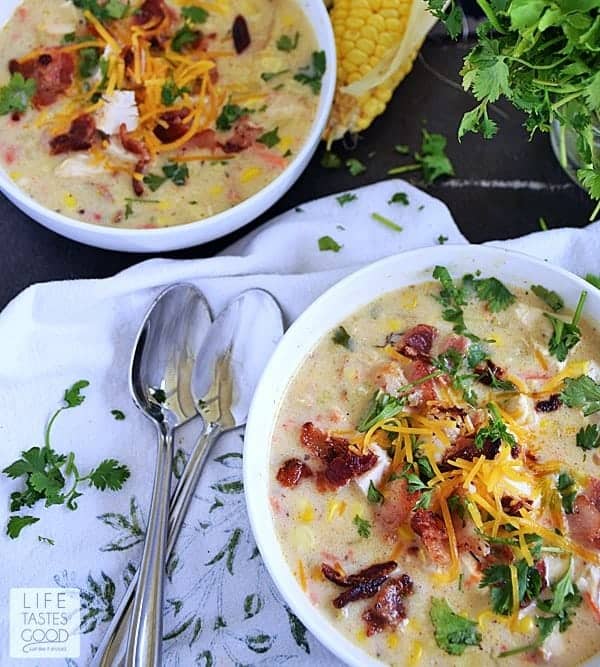 Chopped Thai Chicken Salad | Bobbi's Kozy Kitchen – If you're eating late, salads are a great option because they're low in calories but fill you up and have room for imagination!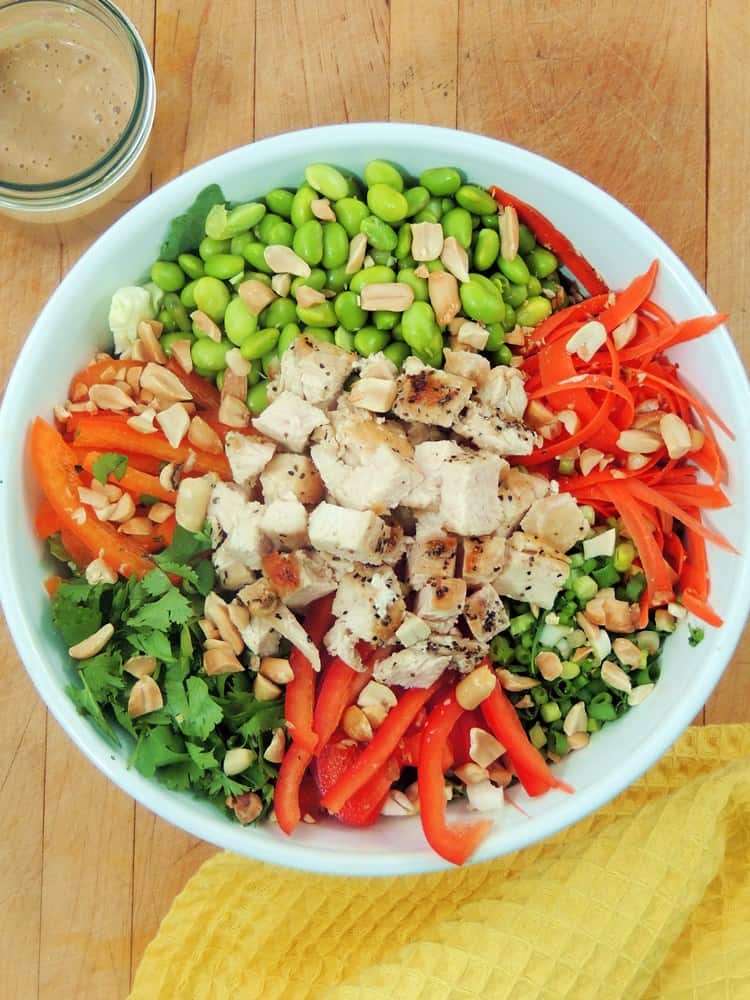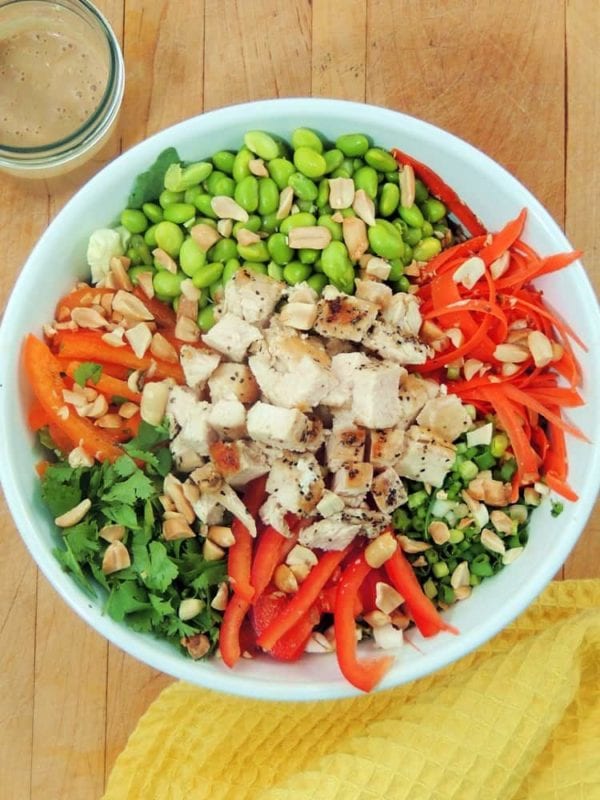 Chicken Stuffed Poblano Peppers | Whole Food Real Families – If you love a kick to your chicken and something a little more colorful, you will love these stuffed peppers!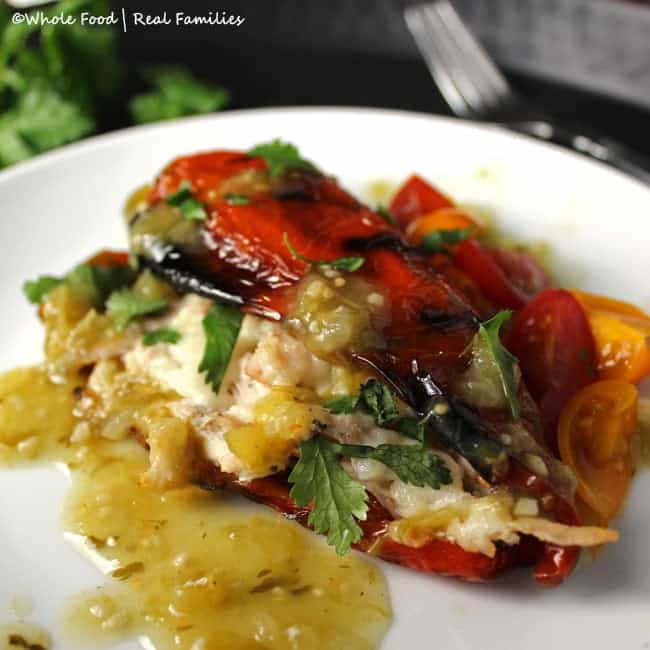 Chick Pea Tabbouleh with Grilled Chicken and Artichokes | Bobbi's Kozy Kitchen – This dish sure is easy to make and eat! Not to mention, super healthy and you won't even know it!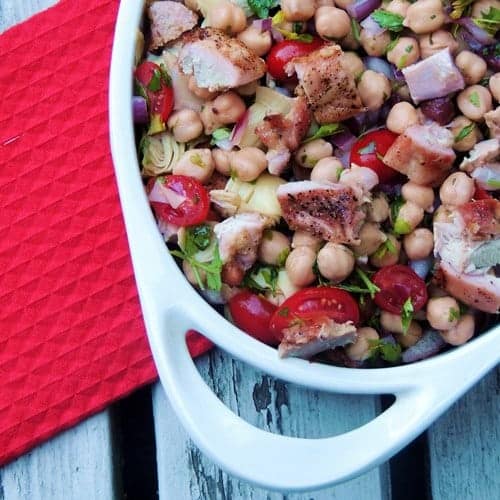 Easy Baked Chicken Chimichangas | Our Life Tastes Great – Tortillas make a meal easy but oh so tasty. Try out this Mexican dish that's not only fast but will keep your family wanting more.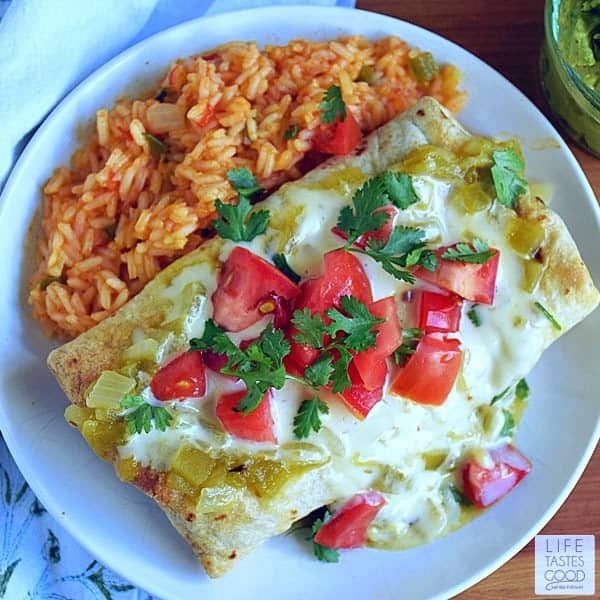 Classic Chicken Tetrazzini Casserole | Renee's Kitchen Adventures – Tired of your same casserole dishes as quick dinner ideas? Go back to your roots with this Tetrazzini!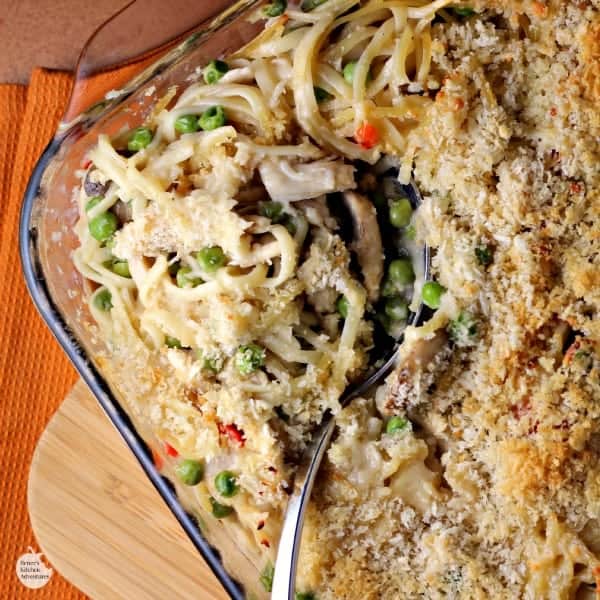 Creamy Chicken and Kale Gnocchi | Whole Food Real Families – Kale is so good for you! The creamy sauce in this recipe mellows any bitterness in the kale so even your kids will love it!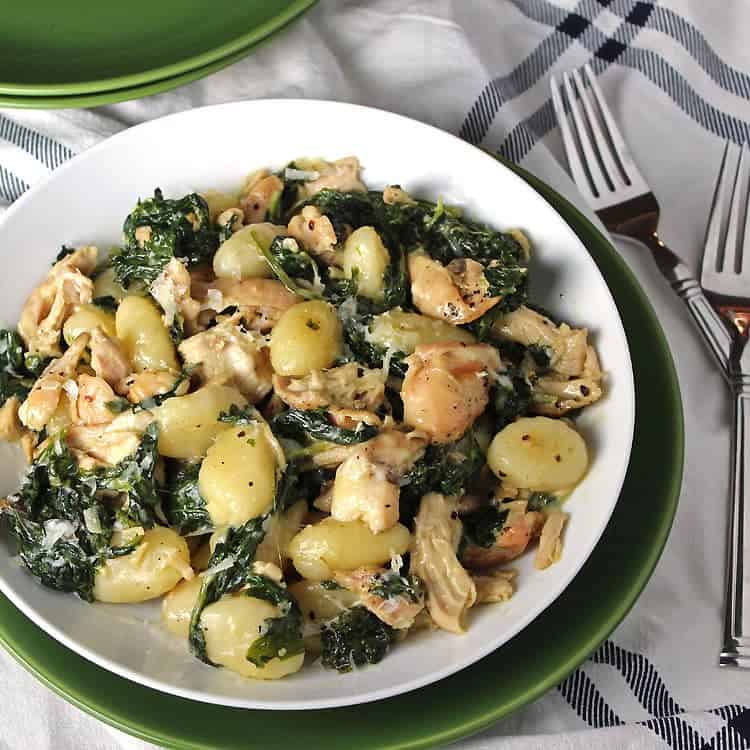 Cheesy Chicken Enchiladas Verde | Renee's Kitchen Adventures – Want to go the Mexican route with your quick and easy meal? This is as easy as filling a tortilla and sitting it in a pan. Fast and tasty!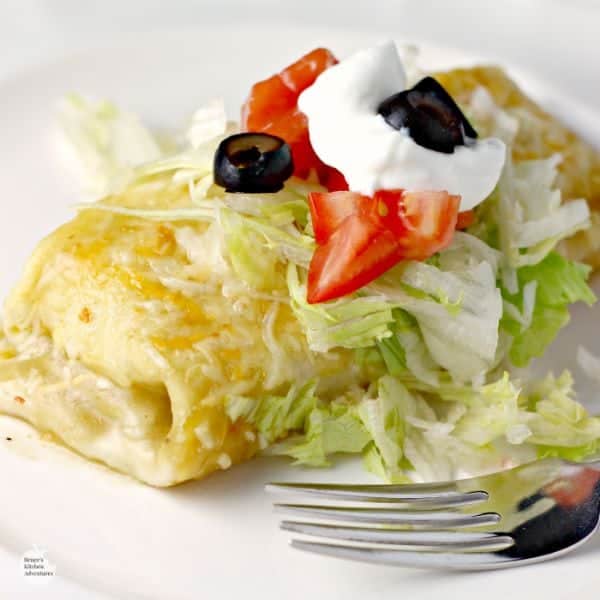 Pick a recipe or two and let us know if it makes your dinner easier during the week!
What other ways do you get healthy food on the table when you are short on time?
Pin it for Later!