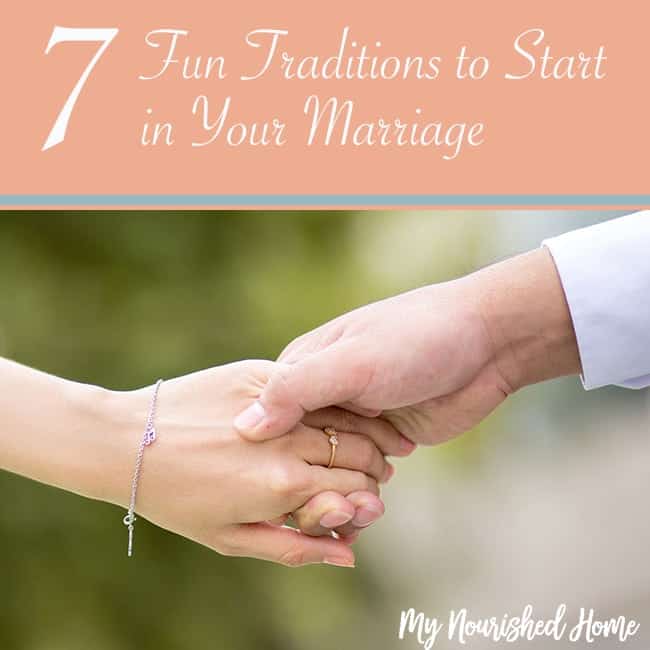 As wedding season starts to kick into high-gear, I've been thinking a lot about what to give the newlyweds we'll be celebrating. Their gift registries list things like napkin rings and cappuccino makers, but what I really want to give them are the things that mean the most in my own marriage; things like tradition ideas that will build and sustain memories in even the toughest of times.
So, while I'll probably purchase the things they want, I'll also be sharing with them seven fun traditions to start in their marriage that I hope they'll cherish in the years to come.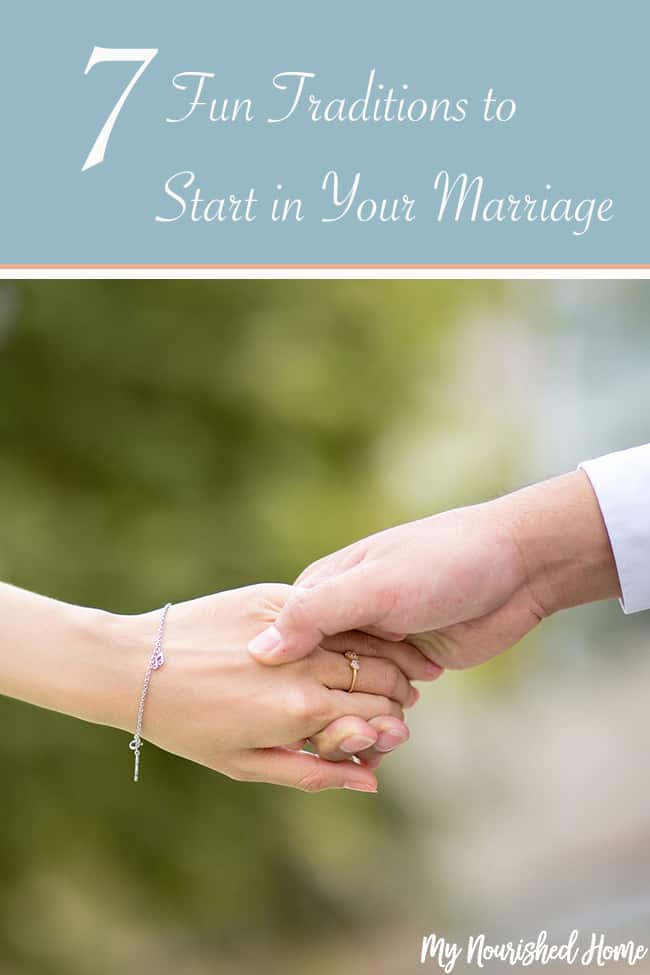 Fun Traditions to Start in Your Marriage
1. Ornaments
Our first Christmas together, my husband and I got an ornament to mark the occasion. Since then, we collect ornaments for the Christmas tree from every vacation we take. It's become a tradition that our children have come to look forward to as well. When we're decorating for the holidays, it's always fun to remember the sandy beaches, amusement parks, and city vacations that are represented in the ornaments on the tree.
2. Classic Movie Night
Every couple of months, we have a Saturday Classic Movie Date Night. It's inexpensive, but a great evening filled with the likes of Katharine Hepburn, Gene Kelly, and Fred Astaire. Don't forget the air-popped popcorn and soda in glass bottles!
3. Dress-Up Date Night
As a work-from-home mom, I'll admit that my daily attire is nothing to write home about. While I love getting dressed up, driving around town to take the kids to and from school doesn't really lend itself to fancy clothes. So, every six weeks, my husband and I have a Dress-Up Date Night where we put on our evening wear and hit the town. We've gone to fancy dinners, had a night out at the orchestra, and, when the kids were all sick at home, we've even dined on our favorite take-out food while dressed up in our own dining room. After all, it's not so much where we go, it's that wherever we are, we're together.
4. Sunrise and Sunset Dates
Once a year, when the kids are away for the night, we get up early in the morning and drive to our favorite sunrise spot. With a thermos of coffee, pastries from the local bakery, and a warm, plaid blanket, we sit and watch the sunrise. In the quiet stillness of the morning air, with my hand tucked into his, it's easy to remember why we fell in love. If sunrise comes way too early for you, opt for a sunset date instead.
5. Anniversary First-Date Special
One of our favorite traditions on our anniversary is to go to the spot where we had our first date. While we've moved over the years and that hasn't always been possible, we try to pick somewhere that's similar. To top off the date, we'll often have a cake made that's similar to the one at our wedding. It always makes for a fun tradition and takes the pressure out of trying to think of something over-the-top crazy to do for our anniversary.
6. 5k
Each year we choose one 5k that we want to participate in and train for it together. It's never a race to the finish line, just a tradition that we started to get in shape together and do something fun. If running isn't your thing, choose a 5k that you can walk instead.
7. Concert Under the Stars
There's just something about a concert under the stars on a warm, summer night that makes for the perfect date night. We make it a tradition to attend at least one outdoor concert each summer and it's one of our favorite nights of the year. From orchestras to jazz, we've seen all kinds of outdoor concerts that have created memories we still talk about years later.
Strengthen Your Marriage with Shared Traditions
Traditions that mean the most aren't those where a lot of money is spent or fancy gifts are exchanged. The best traditions are the ones that come with quality time and laughter. Make this year the year you strengthen your marriage and add one new tradition to celebrate life together.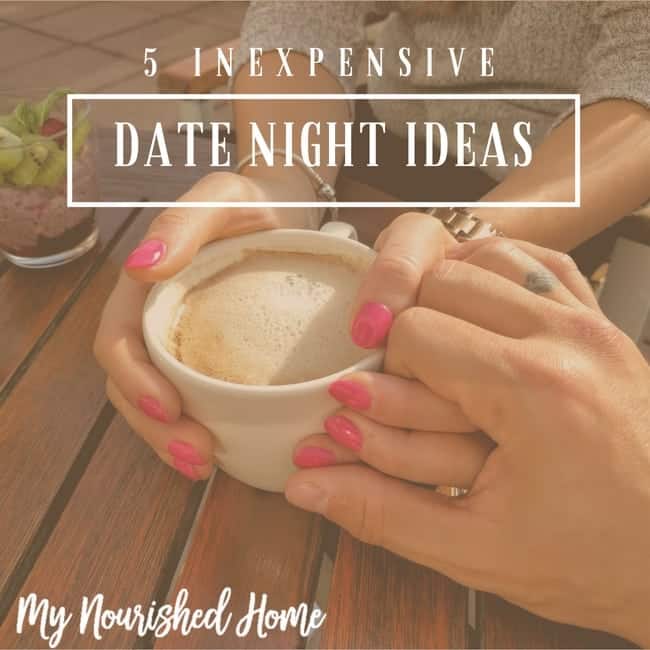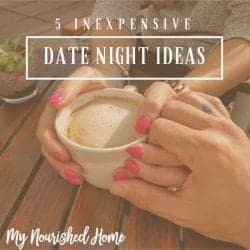 A little short on cash but think dating your husband or wife is important? Check out these Inexpensive Date Night Ideas.