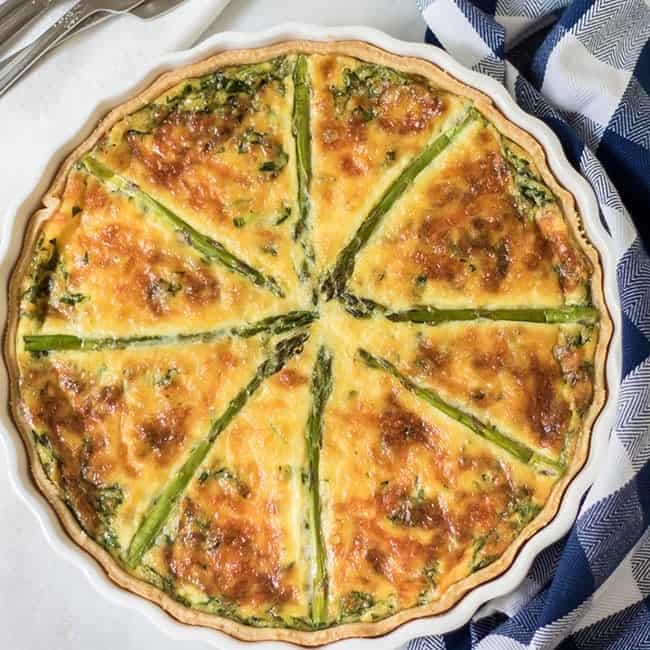 This Fresh Asparagus Quiche Recipe is downright luscious. There are literally never any leftovers at our house. Asparagus Quiche is so versatile, perfect for everything from weeknight dinner to brunch with guests.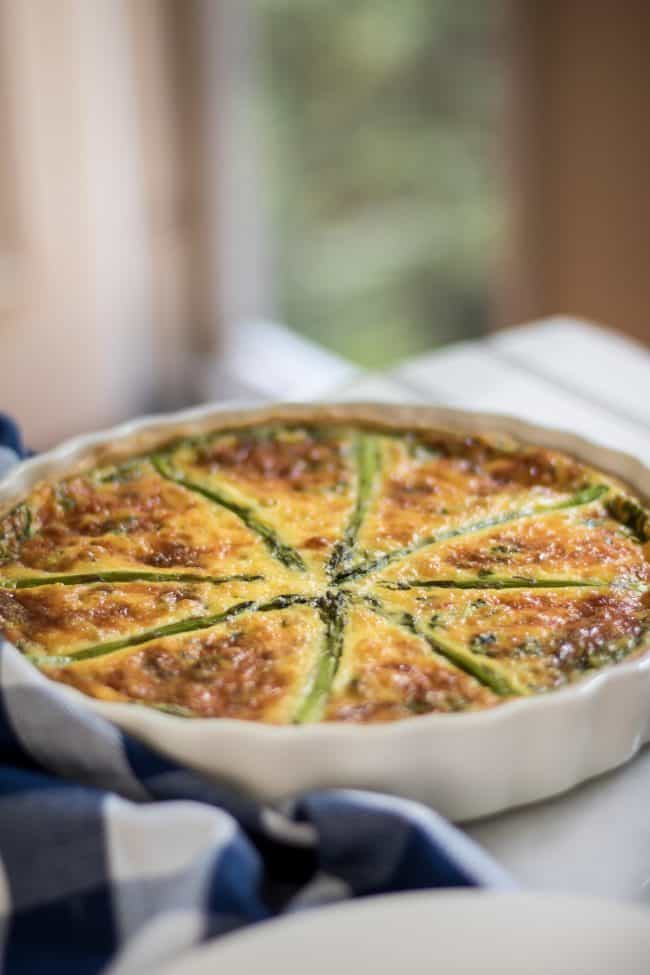 A Fresh Asparagus Quiche Recipe to Get Your Excited about Asparagus Again
This asparagus quiche recipe is one of my family's favorite quiches and is easy and quick to make. This dish is warm and delicious, and perfect for a simple meal during the week.
Quiche is a staple at our house because it uses those small bits of vegetables that you don't want to throw away. If you need a break from cooking, this Fresh Asparagus Quiche recipe is simple to make ahead and reheat. I often make one and just pop it in the fridge on Sunday evening to take us through Monday dinner (why are Mondays always the hardest?)
Asparagus Quiche is Easy and Flexible
There seems to be a notion that quiche is complicated. But it is a very forgiving dish that can be prepared in 45 minutes or less – more than half of that is just cooking time.
My oldest child loves this Fresh Asparagus Quiche recipe so much she packs the leftovers for lunch the next day. Apparently, her lunches have gathered some interest from her table mates and teachers – I feel oddly proud of that. 🙂
Though asparagus is in season in the US from February to June, you can find it in any grocery store year-round. So this is an easy quiche recipe I pull out all year long. Quiche, in my humble opinion, is one of those dishes that can turn kitchen staples into something fabulous.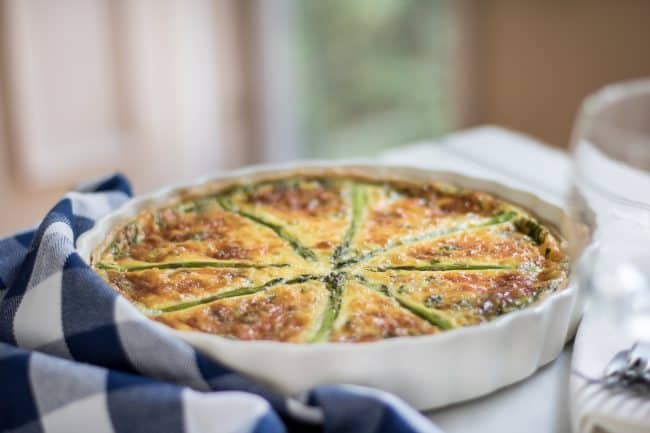 Simple Asparagus Quiche with a Whole Wheat Crust
The whole wheat pie crust can be made ahead of time, or you can purchase a whole wheat pie crust from the refrigerated section of your grocery store. I will never tell. When I make pie crusts at home, I tend to make several at a time and freeze them so I can cut out that step on weeknights!
If you think the green veggies won't fly at your house, rest assured, the quiche is not only tasty, but it has plenty of savory cheese baked into the layers of asparagus and flaky crust. With a house full of kids here, we love the model of introducing something new along with something the kids already love.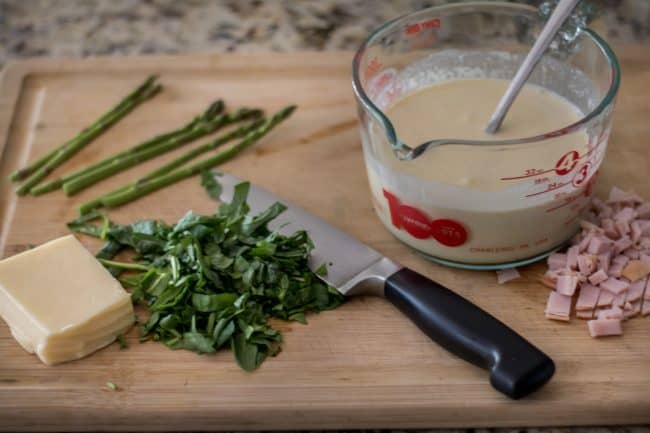 Looking for more Quiche Recipes to Love?
This Sausage Mushroom Quiche is our go-to quiche. It is a bit simpler to make and uses regular milk instead of cream.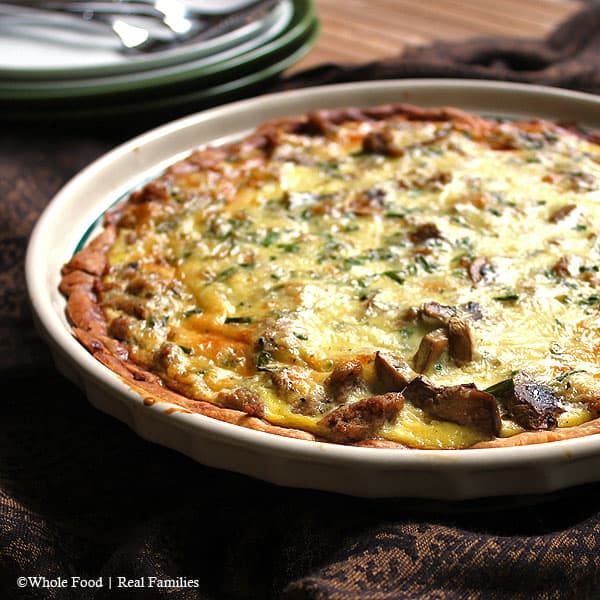 Looking for a Homemade Whole Wheat Pie Crust? I've been using this one for years. (You can tell by the super old picture!)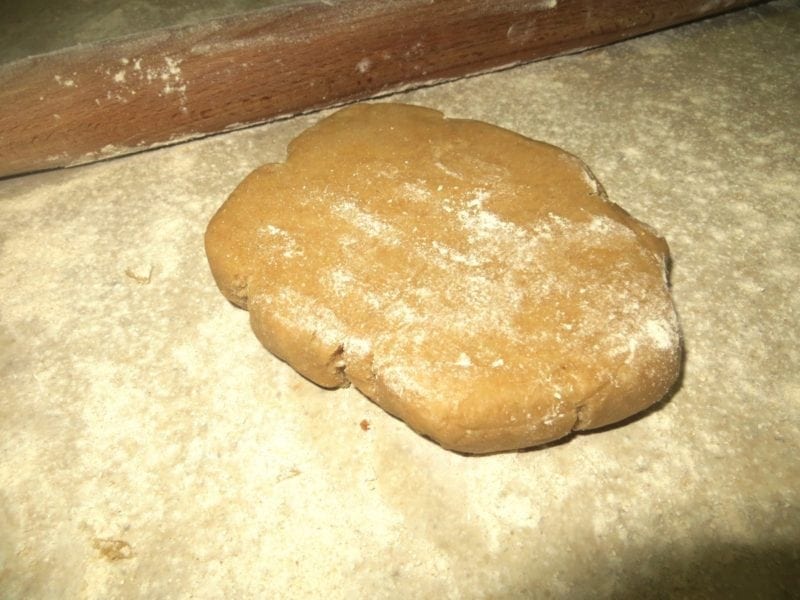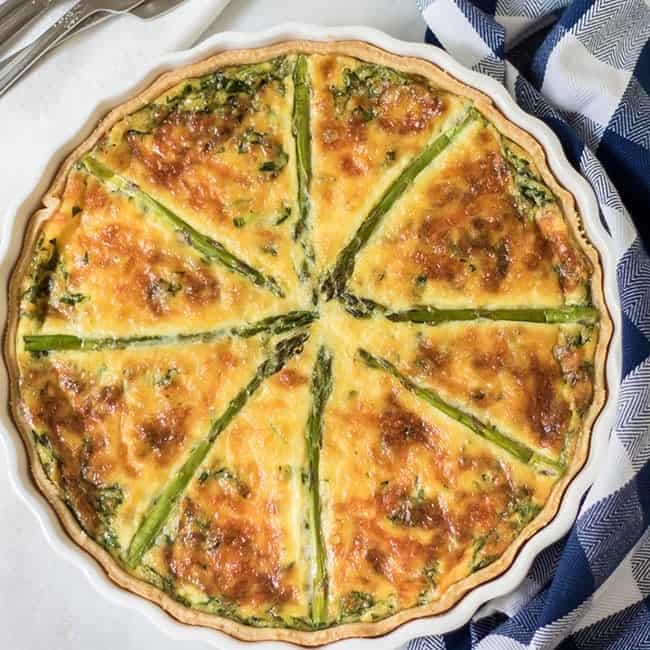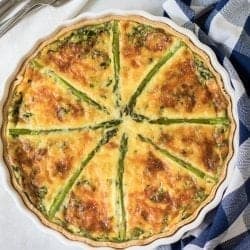 Fresh Asparagus Quiche
Course:
Breakfast, Main Dishes
Ingredients
1

shallot

diced

1

tbsp

butter

4

eggs

1

cup

heavy cream

1

cup

spinach

chopped

1/2

cup

cooked ham

diced

1/2

cup

shredded cheese, and kind

I like White Cheddar

1/2

tsp

kosher salt

4

in

asparagus

slicedhalf length-wise

1

whole wheat pie crust

precooked
Instructions
If you are making your whole wheat pie crust or using a prepared pie crust, cook it according to the crust directions and set aside.

Preheat oven to 375

Saute the shallots with the butter, allow to cool.

In a bowl, whisk the heavy cream, eggs, and salt. Add the shallots, ham, spinach, and cheese in with the egg mixture. Pour it over the dough. Arrange the sliced asparagus on top of the mixture.

Bake for 30 to 35 minutes or until it's golden brown and a toothpick comes out clean. Allow to sit for 10 minutes before serving.