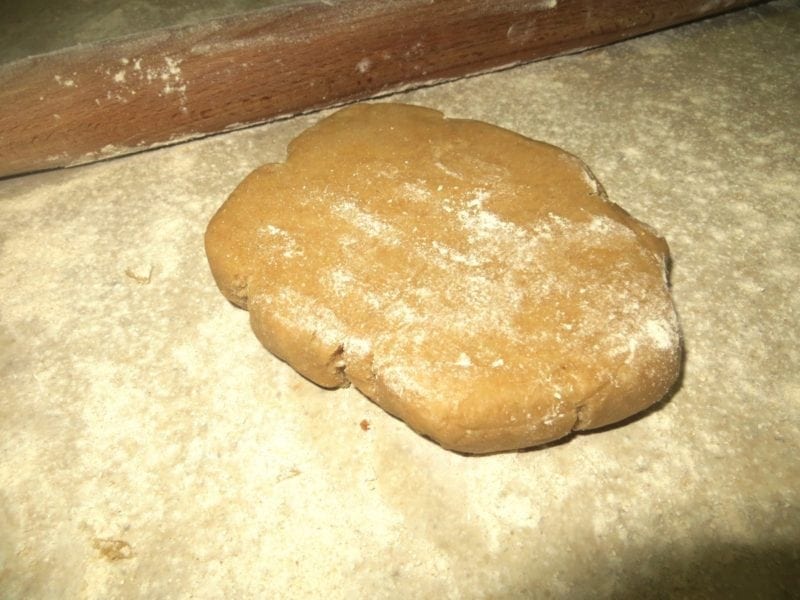 Whole Wheat Pie Crust is great tasting and wholesome. It works equally well in sweet and savory dishes. Which is important to me, because I like to make several at a time and freeze them so that it is that much easier to make dinner when I am in a hurry.
Confession: Regular pie crust is a little easier to work with than the whole wheat version. However, if it is important to you to get rid of refined ingredients and packaged food, this recipe includes a few tips to make it easier for you to ditch the refined white flour and make pie crusts for dishes like Sausage and Mushroom Quiche, Tomato Tart, Chicken Pot Pie, and even the occasional Toaster Pastry.
Rule 1. Like most things in life, practice makes prefect. If your crust tears or cracks, just keep on cooking! My crust has torn on many occasions… who am I kidding, my crust tears on most occasions. I put it in my pie plate anyway, squish the tear together with my fingers, then cover the little mishap with something tasty and beautiful. Nobody has ever known – or at least they were smart enough not to complain.
Rule 2. Don't over mix. As soon as it comes together in a ball, if you are using a food processor, stop the processor. If you are using your hands, stop touching things. (Your hands are warm. See Rule 3.) Then turn it out onto a well floured surface.
Rule 3. The secret to flaky crust is keeping everything cold. When the cold butter and liquid go in the hot oven, they make steam, which makes the crust puff up. Voila! Flaky crust. However, even when your kids turn the house upside down, the phone rings, and someone knocks on the door all at the same time – and your butter gets too warm, just keep on cooking – it still tastes unbelievably good, even when it doesn't flake perfectly like all the pictures on the internet. If you butter gets warm enough that the butter begins to melt in the dough leaving a butter slick on your hands or it sticks to everything, put the whole business back in the refrigerator for a few minutes to reset – then just keep cooking.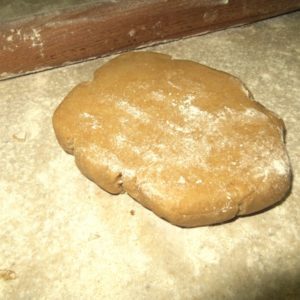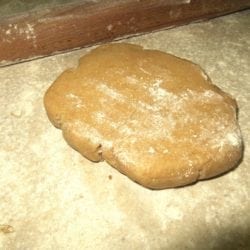 Whole Wheat Pie Crust
Ingredients
2 1/4

cups

white whole wheat flour

plus extra for dusting the rolling surface

1

cup

unsalted butter, frozen

or 2 sticks

1

tbsp

apple cider vinegar

1/3

cup

cold water

1/2

tsp

salt
Instructions
In a measuring cup, combine the water, vinegar, and salt. Mix until the salt dissolves. Put the measuring cup in the freezer. Move on to the next step - you'll want this to chill for about 10 minutes.

Place the flour in a large bowl and grate the frozen butter on a box grater into the bowl of flour, tossing occasionally to coat the butter with flour. (You can also do this in the food processor if you don't have a box grater.) Once grated, use a fork to mix and press the meal until it resembles crumbly meal.

Take the measuring cup out of the of the freezer, add it to the mealy mixture and continue mixing with a fork until it is well combined and moist enough to press into a ball, leaving no excess flour in the bowl.

Turn the dough out on onto a piece of wax paper. Use your hands to press the ball into a large disc. Cut the disc in half, wrap each half in wax paper, press each piece into a disc and refrigerate for at least an hour. (If you are making something in a 9x13 dish, you might consider keeping the dough as one piece so the crust is not overly thin.)

When you are ready to roll out the dough, let it stand on the counter for 10 minutes. Unwrap the dough and place it onto a well floured surface. Starting from the center, roll the dough out, turning a quarter turn after each roll, until the dough is approximately 12-14 inches in diameter.

Place your rolling pin across the center of your pie crust and fold each side gently over your pin. Use the pin to lift the crust off the counter and place over your pie plate (or over your pie). Gently unfold the crust into the pie plate. Trim any excess crust, tuck and crimp the edges.

If you are pre-cooking your pie crust, poke a few holes in the crust with a fork and put it into a preheated 375 degree oven for 20 minutes.