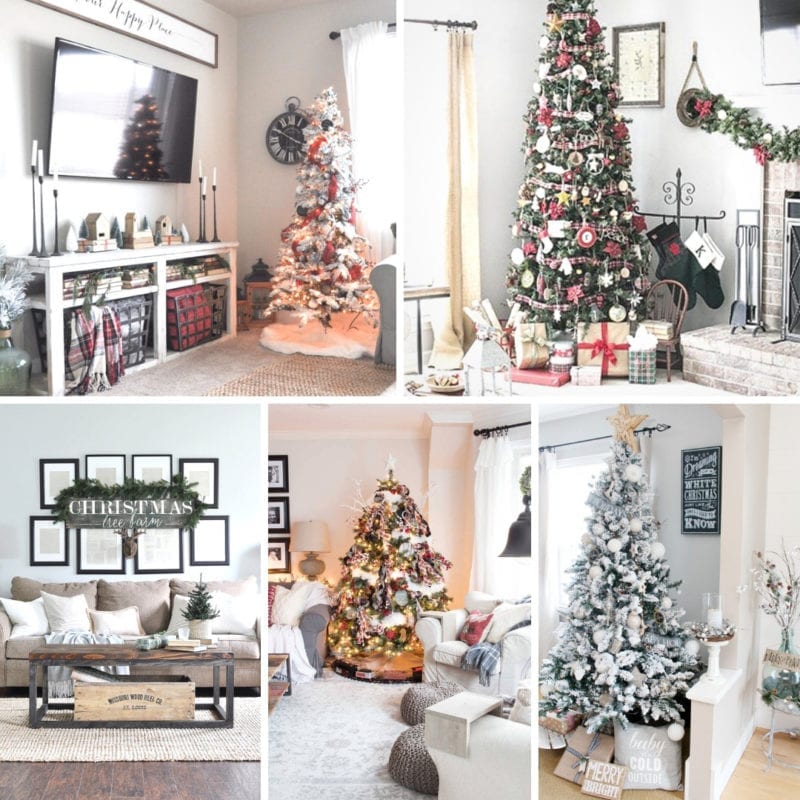 Farmhouse Christmas Living Rooms are just our style. Our living room is where we spend the most time together as a family. So when Christmas comes we really enjoy turning it into a wonderland of holiday decorations.
I really love the ease of farmhouse style because it allows me to combine all of our family mementos with decor that gives the room a polished, put-together look.
Farmhouse Christmas Living Rooms
Farmhouse style is really about form and function. It is the mixture of texture and visual interest with your favorite comfy chair and a warm blanket. Christmas time is no different.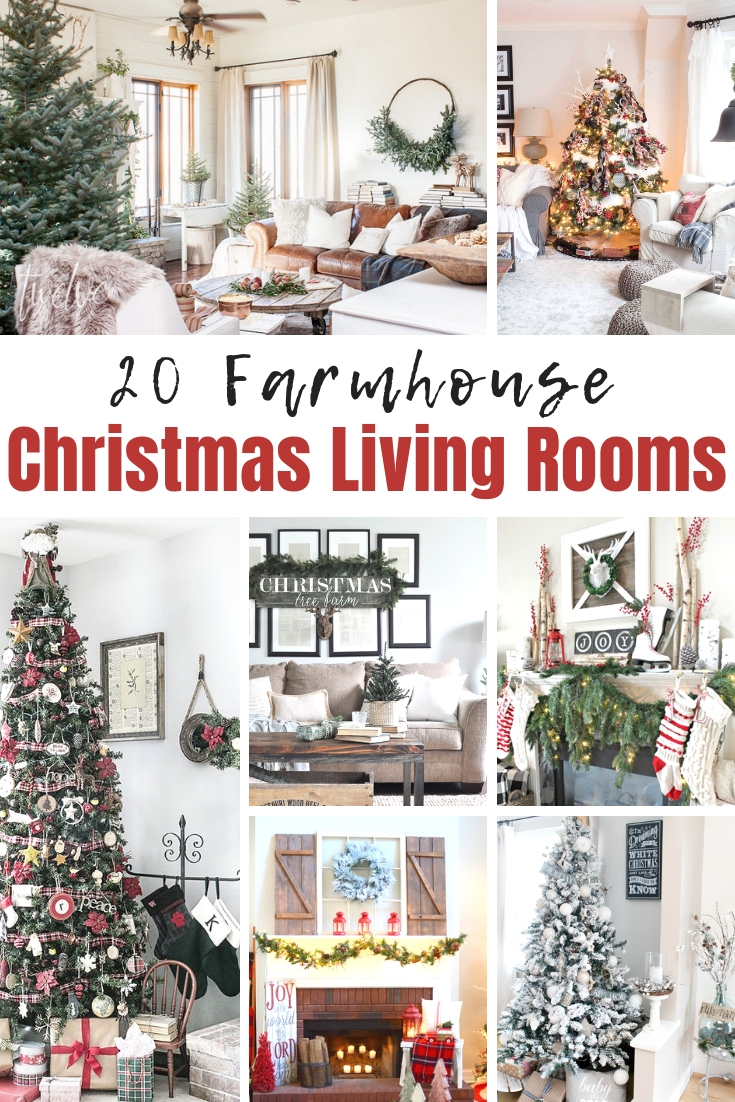 A Farmhouse living room turns into a Christmas celebration space when you stay true to what makes farmhouse style work… At its core, a farmhouse Christmas living room should make you want to curl up in a blanket in front of the fire and stay awhile.
Natural materials and textures —> think wood, metal, burlap, and wicker. How? Stack wood by the fireplace in a metal basket, add ornaments on the tree made from natural wood and twine, use burlap to wrap the tree, go for antique-looking ornaments to add to your real family favorites.
Add blankets and pillows —> don't stop at just one! Add holiday-inspired fuzzy blankets. Don't forget to layer pillows on the sofa and a few floor pillows near the fireplace.
Simple centerpieces and mantle decor —> try your hand at DIY Christmas Signs, warm up your table with a beautiful centerpiece and bring visual interest to the whole room with a mantle layered with garlands, lanterns and wooden Christmas decor and wonderfully smelling candles.
Tips To Decorate A Farmhouse Style Christmas Tree
Ribbon can be wonderfully rustic. Reach for something like burlap, or a neutral color with a matte finish and interesting texture.
Add in some homemade ornaments to add a one-of-a-kind feel to your tree.
Cotton, wood, and pinecones, all are great pieces to accent your tree.
White lights… All. The. Places.
Neutral colors work great for the farmhouse decor. For your Christmas decor, start with a base that is neutral and consider a pop of color!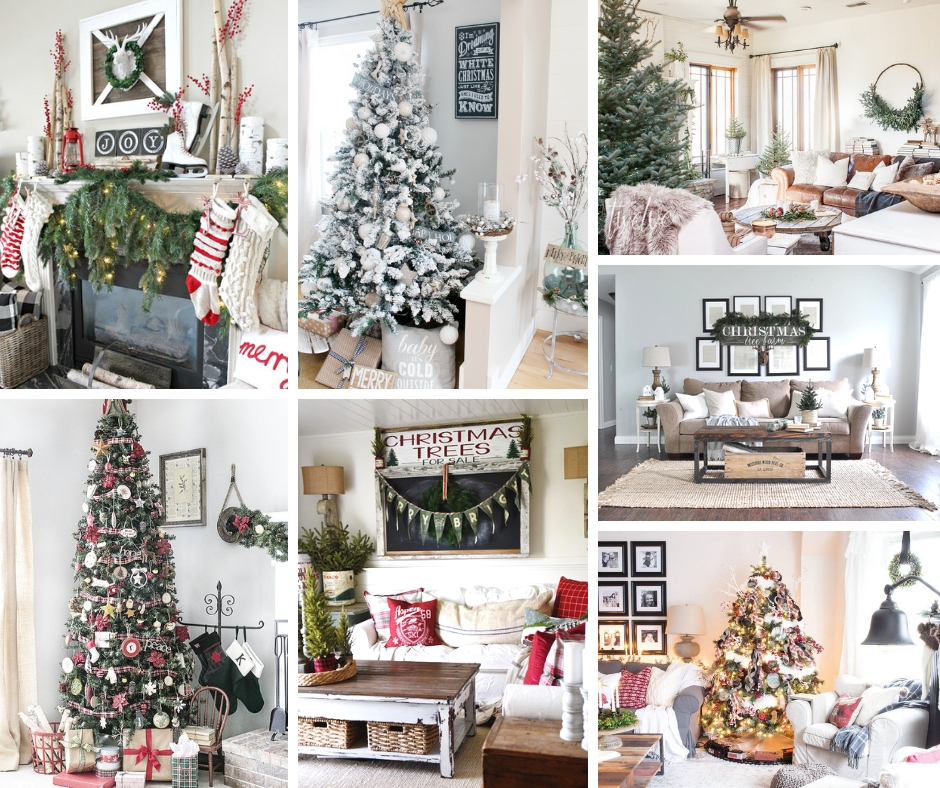 Most front doors open into the living room… or at least close to it! Don't forget to decorate your entryway with these Chrismas Front Door Ideas!
Looking for More Christmas Ideas
Best Farmhouse Christmas Decor