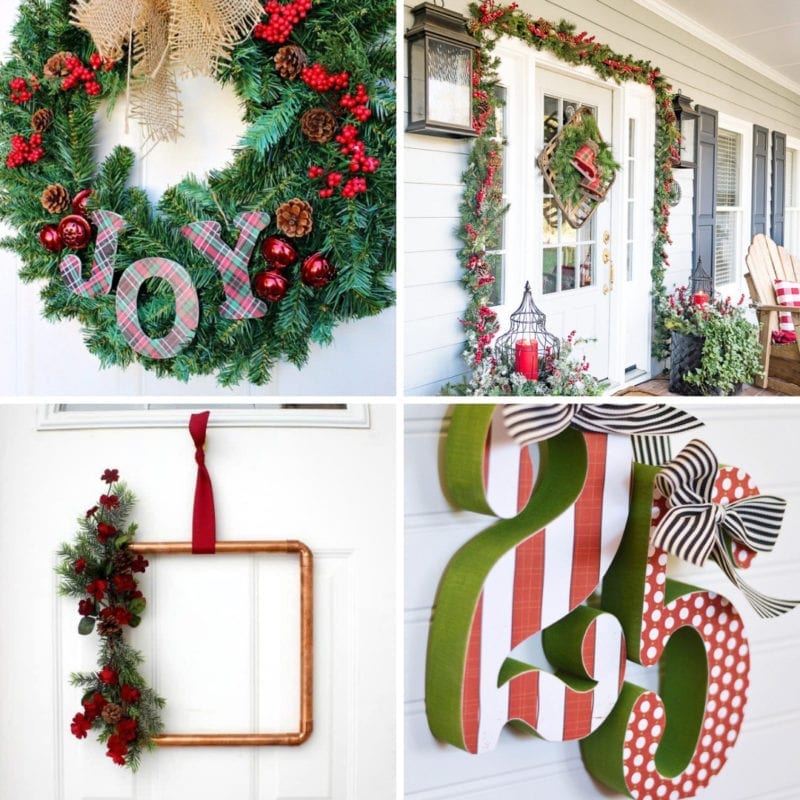 We all want to make a great first impression and the holidays are no different. Christmas is a time to shine and it starts with a beautiful Christmas entryway to your home. So find you favorite Christmas front door ideas a make your neighbors jealous!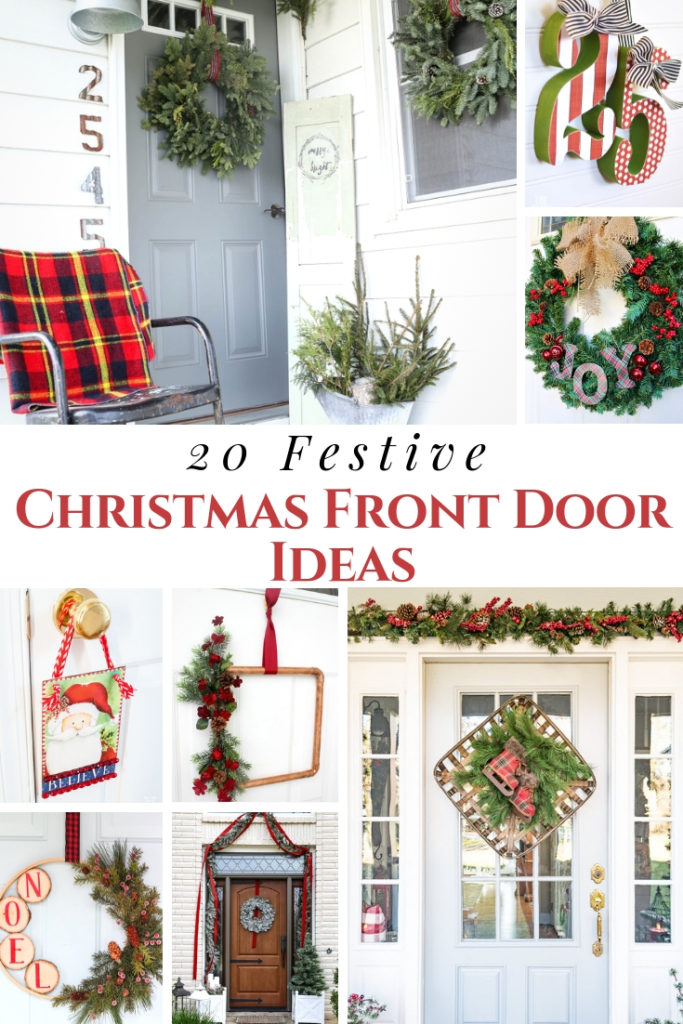 Have the courage to finally throw that neighborhood Christmas party. But before you plan the menu, you should plan your decorations! This begins with your front door. Your front door décor gives the house its identity and gives your guests a warm holiday welcome.
I like to follow the same theme through the house whether it's a farmhouse, red and white, nautical, or gingerbread. Make sure you pick the things you really love for the holiday decor – you'll get to enjoy your festive home right up to New Years.
Christmas Front Door Ideas
Do not be afraid to have color in your design, I am a firm believe that you can never have enough Christmas decorations. Ribbons with polka dots and stripes add a level of excitement to the theme & patterns in general catch the eyes of my children.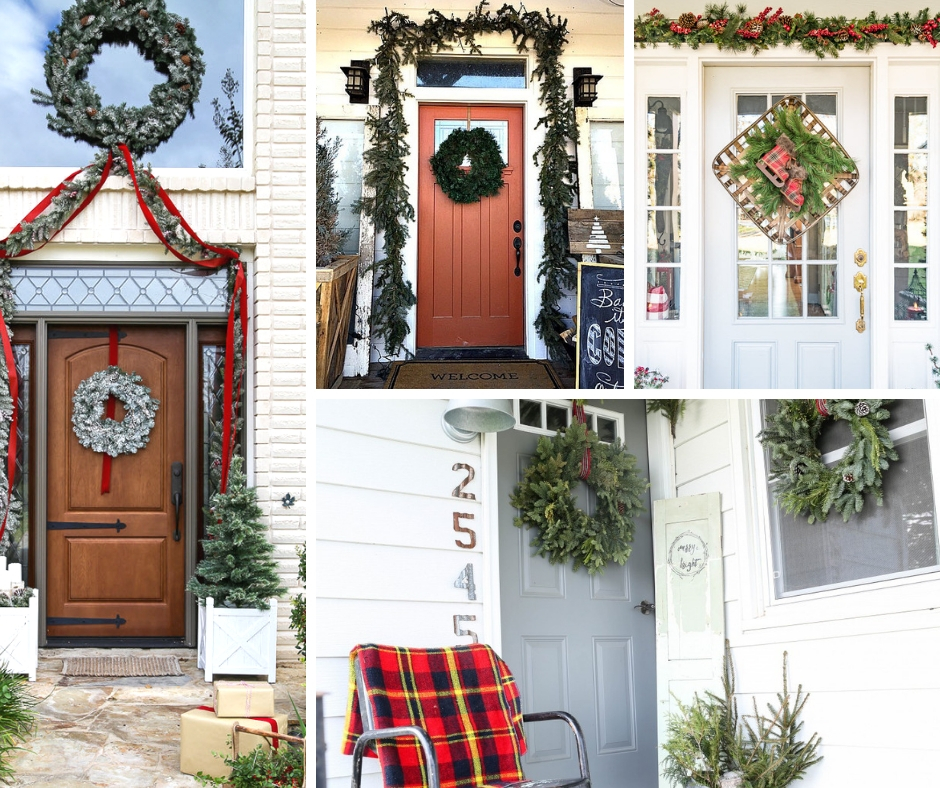 We like to drive around the neighborhood to look at decorations the whole season long. And drive by our favorites over and over (yes, that is my family that keeps driving past your house!) Seeing how my kids react to all the front door displays in our neighborhood is probably one of my favorite parts of Christmas – it really gets me in the holiday spirit.
Though many people love the idea of the traditional green wreath, you should not hesitant to break that mold go your own way. Old picture frames and baskets are wonderful for front door wreaths! Simply attach trimmings from your tree & add your favorite Christmas ribbon for an awe-worthy piece.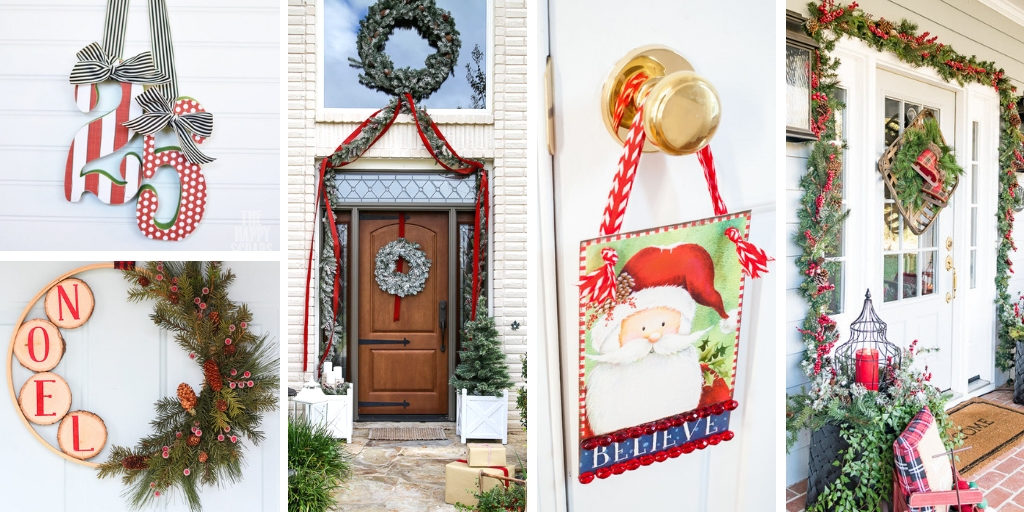 Red flannel blankets are perfect to throw onto a patio chair or bench to add a pop of color. Small Christmas trees also make for an inviting entrance. Use garland or ribbon to frame your doorframe, you can add lights to the garland for an extra festive touch. I hope everyone is inspired this holiday season. Christmas cheer is quite contagious, we can so easily share our own by displaying a beautiful design in our entryway for everyone to see.
Our Favorite Christmas Decor Ideas for Your Front Door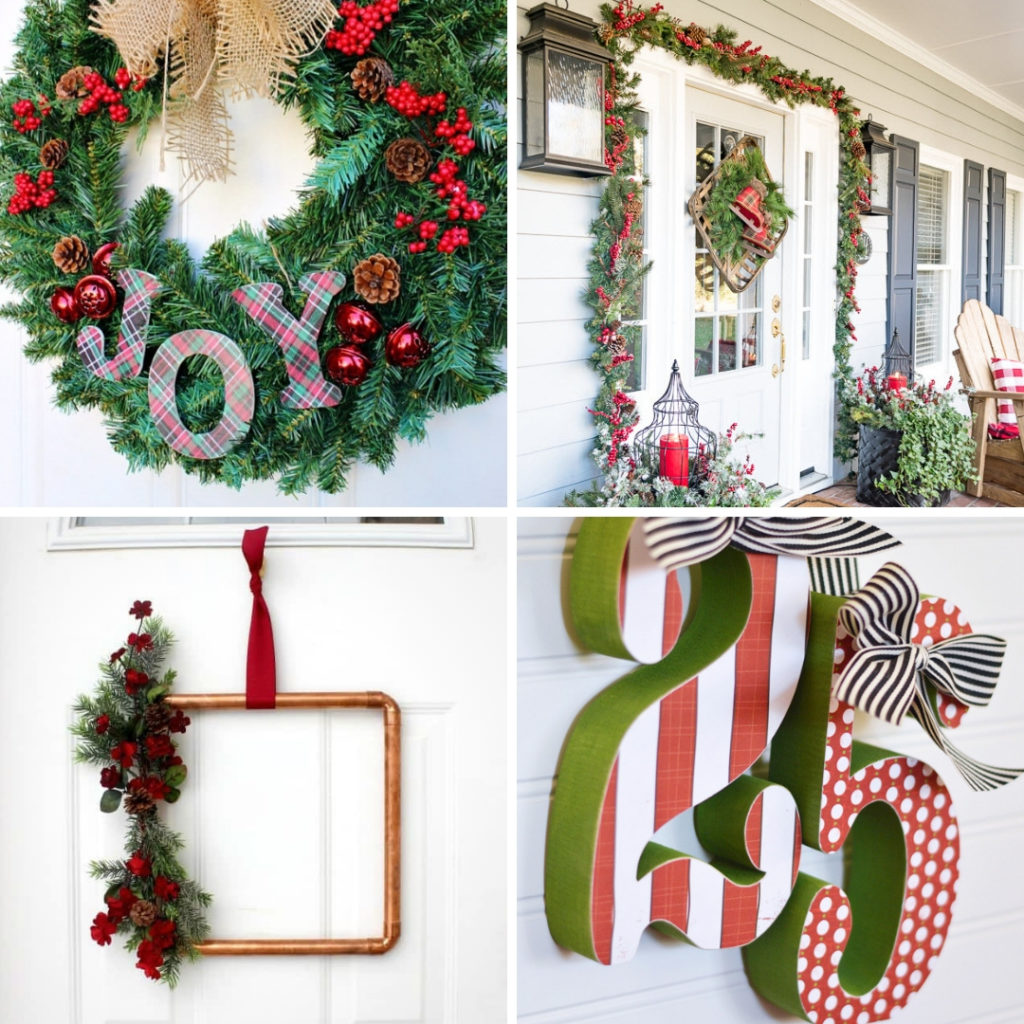 I would love to see your holiday front door! Tag @IwishIwasCrafty on Instagram or #ohsocrafty!
Want to get a head start on your internal decor too? Try these easy holiday placemats to customize your family table.