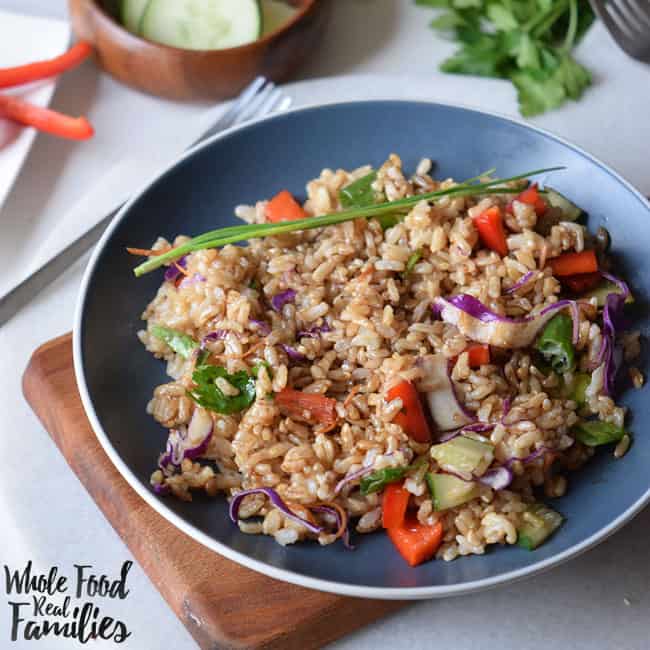 Brown Rice Stir Fry makes leftover rice a goal, not an accident. Delicious and full of veggies, make it a filling lunch, a light dinner or top it with last night's protein for a meaty, quick meal.


We love stir fry – so anytime there is a reason to make brown rice, I always make enough for more than one meal. Because leftover brown rice makes fabulous Brown Rice Stir Fry. This recipe is very flexible so change out the vegetables if you need to! It is beautiful and colorful on the table, which I love. It has gotten more than one comment from guests who have no idea how simple it is to make. Or that this recipe is a great way to use up the bits of vegetables hanging around my refrigerator.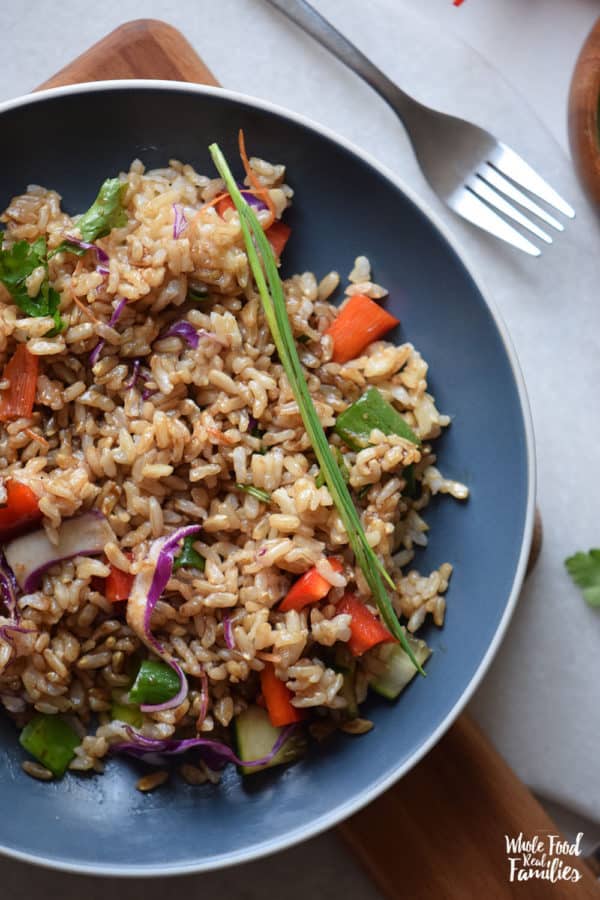 Most of the time, this dish serves as a side at our house – a tasty way to get my kids to eat their vegetables. But if you need a main dish, top it with beef, chicken, shrimp or tofu. I have even topped it with pulled pork and it has always been delicious!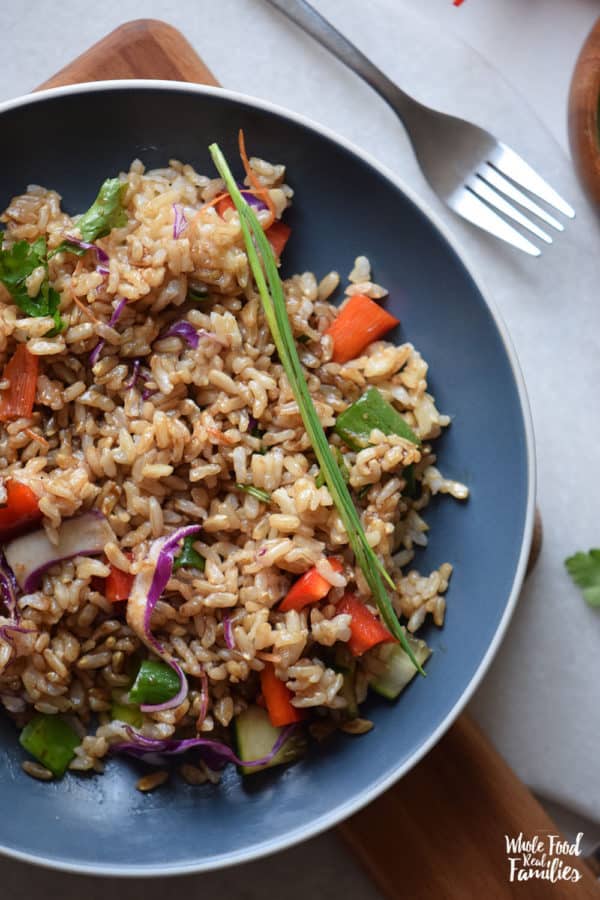 Are you looking for other ways to make brown rice interesting? Check out this Herbed Brown Rice. It is so simple and delicious – and works great in this Brown Rice Stir Fry too! I also love this Healthy Vegetable Fried Rice recipe!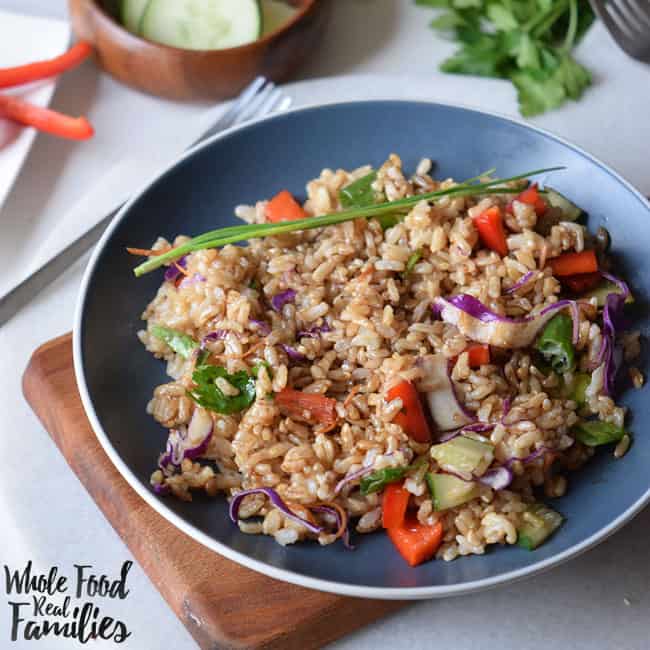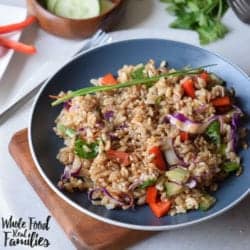 Brown Rice Stir Fry
Ingredients
2

Cups cooked brown rice

¼ Cup green onion

sliced

¼ Cup green pepper onion

sliced

¼ Cup red pepper

sliced

¼ Cup red cabbage

sliced

⅛ Cup parsley

⅛ Cup chives

½ Cup soy sauce or tamari
Instructions
Heat oil in a large pan.

Place the rice and all vegetables in the pan.

Stir fry over medium heat for 2 – 3 minutes.

Add the soy sauce and stir for 2 more minutes.

Serve and enjoy.

Tip: Add some grated ginger to spice things up!