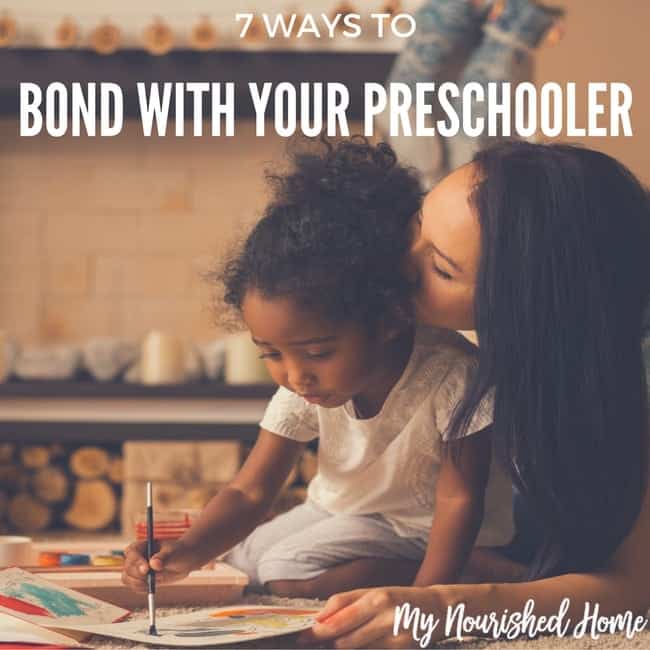 Being a parent of a preschooler is tough. Their developing personalities and skills can leave them full of energy one moment and cranky the next. It's hard to know how to best bond with them – especially if you're a first-time parent. If you're aching for some more one-on-one time with them, don't stress. There are plenty of ways to bond with your preschooler that you'll both enjoy. Below are some of the things that my preschooler and I love to do together.
We have, by no means, mastered the art of preschooler-parent bonding bliss, but the ideas might give you a great place to start.
7 Ways to Bond With Your Preschooler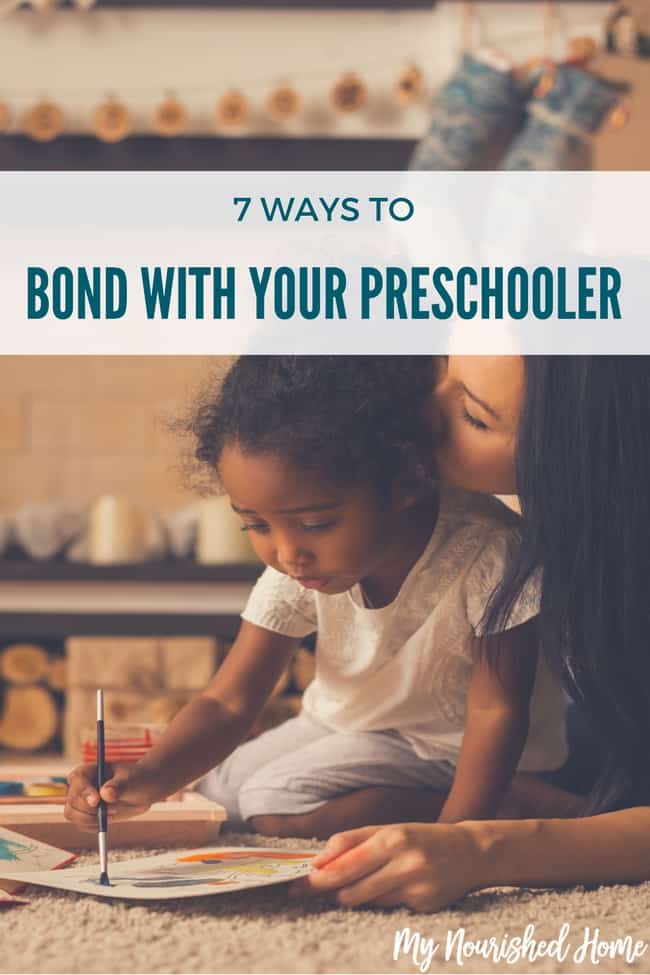 1. Read a New Book Together
My preschooler is at the age where she knows a little bit about what she likes and a whole lot about what she doesn't. So, instead of just assuming that a book is to her liking, we make a time of it and take a trip to the bookstore or library. She gets to pick out multiple books from the library, but at the bookstore we get just one. There is a budget after all. At bedtime, we snuggle up under the covers and read the day's picks together. I ask her what she thinks will happen next or what she likes or doesn't like about the story. It's a wonderful routine that we both really enjoy.
2. Teach Them Something New
Give your child a chance at something brand new. If you are a baking expert, grab your aprons and find a simple recipe to teach her. It's not only a fun lesson, but it results in a delicious dessert for later. We love making a simple Kiwi Sorbet together! Cooking and baking may not be your forte like they are mine, but music might be! The piano could be a great place to start. Teaching your preschooler something new doesn't have to be serious either. Make it fun for both of you!
3. Dress-Up, Make-Up and All Things Make Believe
A child using her imagination is not only a beautiful thing, it is necessary for her growth and development. If you really want to bond with your preschooler, take time out of your day to have a tea party, be a princess, or do magic tricks like a magician. Sometimes a little make-believe does your heart good!
4. Crafting and Creating
When you're crafting with a preschooler, it does not have to be elaborate and complex! Find an easy preschool craft and get to work gluing, coloring, and cutting. It's a great time to start a conversation, share a memory, and have some fun. The time spent together is what will make any craft project special.
5. Board Games and Card Games
Board games and card games are a great way to bond with your preschooler! The friendly competition will give her the skill of good sportsmanship, but will also be a fun way for her to outwit her parents! Pick a day of the week to have "Family Game Night" where you play a board game of your child's choosing. We love Game Night at our house!
6. Storytelling and Listening
Your child only knows you as an adult. Bond with her by sharing stories from when you were her age to show that you weren't always a grown up. Storytelling can draw connections from your life as a child to your child's life now. Some of my daughter's favorite preschool-age memories are from when we shared silly stories like this. Make sure you listen to the stories your child wants to tell too! Your undivided attention will help her realize she is a priority in your life. It's important that she knows that she isn't alone in this world that can often feel big and scary.
Take Her On a Date
If you have more than one child, you know how hard it can be to bond with them one-on-one. Giving all of them special time alone is important, but it's especially important for your preschooler. Taking her to get ice cream or dinner and a movie helps create that special bonding time that's so important to her development. That one-on-one time with your child doesn't have to be expensive, it just has to be together.
Bonding with your preschooler may not always come easy – especially when you're both tired and a bit cranky. On those nights, more than ever, it's important to reconnect. After all, the most important thing you can do as a parent is to remind your children how much you love and care for them. Words have an enormous impact on a child, but your involvement in their lives is equally important. Make your time with them count.