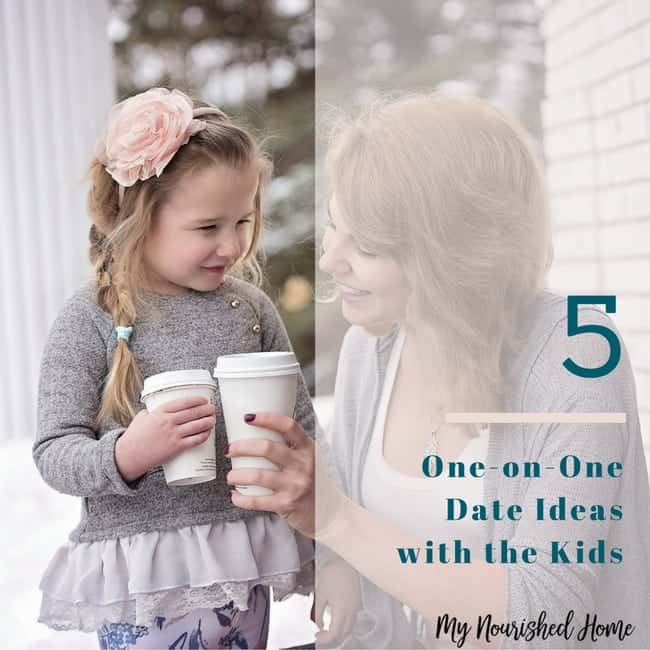 Want to spend One-on-One Time with Your Kids but struggling to find the time, money, or just the coordination to make it work?
As the mom of three, I get it. One of the challenges of helping children navigate through the family dynamic is making sure that they each feel valued and heard. While it's absolutely true and fabulous in theory, it's not as easy to do as I'd like. But it is important to us as parents to raise secure kids with a positive outlook on life and spending one-on-one time with each parent, we think helps them develop those traits.
One of the ways that I've found to navigate this parenting minefield is to have date days or nights with each of the kids individually. It gives me a chance to get to know each of them on their own, focus completely on them, and build memories for just the two of us. It's a precious time for them and for me. Here are some of the one-on-one date ideas with your kids that we love and use.

Go for Ice Cream
We live near a great ice cream parlor – they even project movies on the side of the building on the weekends. So, when I schedule an ice cream date day with one of the kids, it's not a struggle to get them to go. Not only do they enjoy the one-on-one time, but we've also had some fabulous ice cream!
Walk in the Park
My introverted child would rather stay home than go out, so finding things that will get us both up and moving is always a bonus. With water bottles in hand, we spend an hour or two taking a leisurely walk around the path in the park. It's a great way to get some fresh air and spend precious time together.
Get Your Nails Done
My girls love getting their nails done and so do I. A trip to the salon for mini-manicures is often filled with laughter, smile, and terrific memories. We've been known to browse the clothing and craft stores in the shopping mall strip after our manicures are dry too!
Let's Go Bowling
Lace-up those bowling shoes and head out on the lanes for a little bowling date fun. We like to do our bowling dates early in the morning because the lanes usually get crowded by midday. If you think your kids aren't competitive, take them bowling, because it will bring out a whole new side!
Kid's Choice
I was running out of ideas for what we could do on our special date days without spending a lot of money, so I decided to switch up the planning. Instead of me planning everything out, I give the kids the option to choose what we do and place a cap on how much we can spend. They love planning out what we're going to do and have come up with some unexpected and wonderful ideas. From pottery painting to going to a local fair when it was in town, there have been some truly memorable date days.
By spending one-on-one time with each child, I've discovered more about them than I ever could in just the family setting. They're funny, they're kind, and they're amazing individuals. I'm so proud that I get to call myself their mom.
Game Night
Occasionally we let each child stay up a few minutes later than normal and we play a family game. I never thought I would be a "board game family" since I didn't like playing them as a kid. But I have found this is one of the most fun things we do both together as a family and one-on-one. Don't know what games to play? Check out 7 Games for Family Game Night.
How do you spend quality time with your kids?