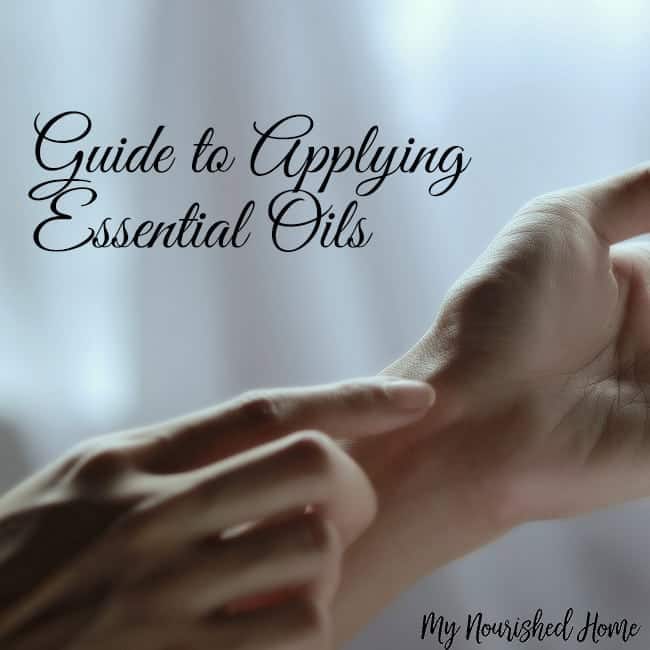 Applying essential oils to the skin is a great way to enjoy the benefits they provide. Some of the benefits include reducing pain in localized areas, improving digestion, easing sore muscles and it's a great way to heal and improve skin conditions.
However, before using these oils topically, you should be aware of the rules and guidelines designed to keep you safe. The following guide to applying essential oils will help get you off to a great start.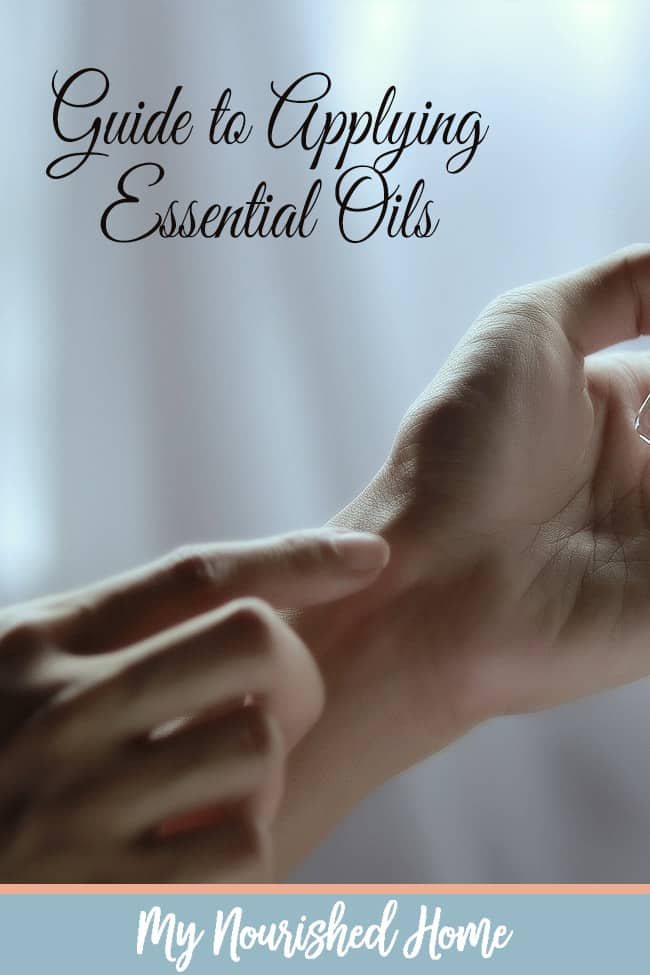 Applying Essential Oils Safely
Know Your Oils
Before applying essential oils to the skin, know a little something about the ones you plan to use. Even though they're all natural, it's still possible to have an allergic reaction when using topically. You may break out in a rash, hives or have difficulty breathing for examples. Some oils are too strong to be used on or around children and using oils internally are not recommended since some can cause serious complications and even death if used in this manner.
You should also be aware that some oils, especially citrus oils, are classified as photosensitive oils. You must avoid direct sunlight for at least 12 hours when applying these oils to your skin. When exposed to the sun's UV rays, sensitivity can occur. Symptoms of sensitivity include a rash, swelling, blistering and darkening of the skin. Redness and a burning sensation similar to the symptoms associated with sunburn may also occur.
To help reduce the risks of having a negative reaction, always use carrier oils and avoid direct sunlight when using photosensitive oils. Always test for sensitivity or possible allergic reaction by applying diluted oils to a small area on your arm before using any oil for the first time.
Diluting Oils
Diluting essential oils is easy and there are several carrier oils to choose from such as coconut, olive and sweet almond oil. These pure vegetable oils dilute the essential oils to make applying them to the skin safer without compromising the integrity of the oil. They make it easy to cover a large area when using your homemade essential oil lotions and creams. Carrier oils also help the skin absorb essential oils faster and they make using them more economical.
Where to Apply Essential Oils
When using essential oils in homemade lotions and creams, you'll use them like commercial brands and distribute the oil over your arms, legs, midsection, face, neck, etc. However, when using EOs topically to improve your health, you may want to target specific areas of the body.
Here's a basic guide of where to apply essential oils to treat these specific medical conditions:
Relieve tension, stress or headache pain – Apply the oil to your temples, neck, forehead or wrists

Ease pain associated with physical activity – Apply to your arms, legs, back, joints or any area where you feel pain

To ease digestive problems – Gently rub the oil over your abdomen

Clear congestion caused by allergies, colds and flu – Rub the oil over your chest area

To promote healthy living – Apply to the bottom of your feet
Use a gentle, circular motion for the best results when massaging essential oils into the skin.
Use Essential Oils Sparingly
Pure essential oils are very strong. As a rule, you want to use as little oil as needed to achieve results. Sensitivity may occur if you overuse these oils, especially if you do so regularly. In most cases, one or two drops are enough to get results. Using more than needed is not only wasteful but it may also cause long term sensitivity problems.
Essential oils are very powerful and amazing oils that have the potential to improve your overall health. However, they must be used correctly and responsibly to ensure your safety.