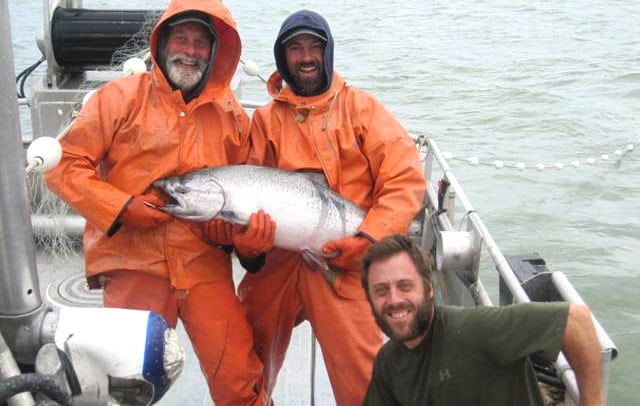 What is the difference between wild-caught and farm-raised fish? Farm-raised fish are generally raised in enclosures or pens. Their close living quarters increase the occurrence of diseases. To prevent disease, farm-raised fish are fed antibiotics in their food and their food may contain things they wouldn't normally eat in the wild – like GMO corn, soy or canola. Wild-caught fish don't live in such close quarters and also swim freely to hunt their food. Because of their increased activity and the increased diversity in their diets, wild-caught fish tend to be lower in fat and higher in nutrients.
The downside to wild-caught fish is that it tends to be more expensive than farmed fish. (I know you are surprised by that, right?) Get to know your butcher and fishmonger to find out if they can help you buy for less. Be honest, tell them you are on a budget and ask if they can offer some advice on working within it (for fish and everything else!) For me, that means I often buy in bulk, prepare it for the freezer – and save a lot of money in the long run. Sometimes I ask for recommendations that are similar but less expensive. If that is just not an option, I would still suggest you find a knowledgeable butcher or fishmonger and start asking questions about where they get their fish and how they are raised. Some fisheries are much better than others.
Don't be discouraged if you find that you just can't afford to buy all organic, grass-fed, wild-caught… It is a long list. Do what you can. Do the best you can. At our house, we choose to prioritize the food we eat the same way we prioritize our healthcare because we believe they are closely related. If you share that point of view, anything – everything – you do to move away from mass-produced food matters. Just don't put something on the "can't afford" list until you have looked around at your options. (Wild-caught fish you can afford will rarely ever be at the traditional grocery store – check your local Food Co-op!)
The photo above is courtesy of Doug's Wild Alaskan Salmon.