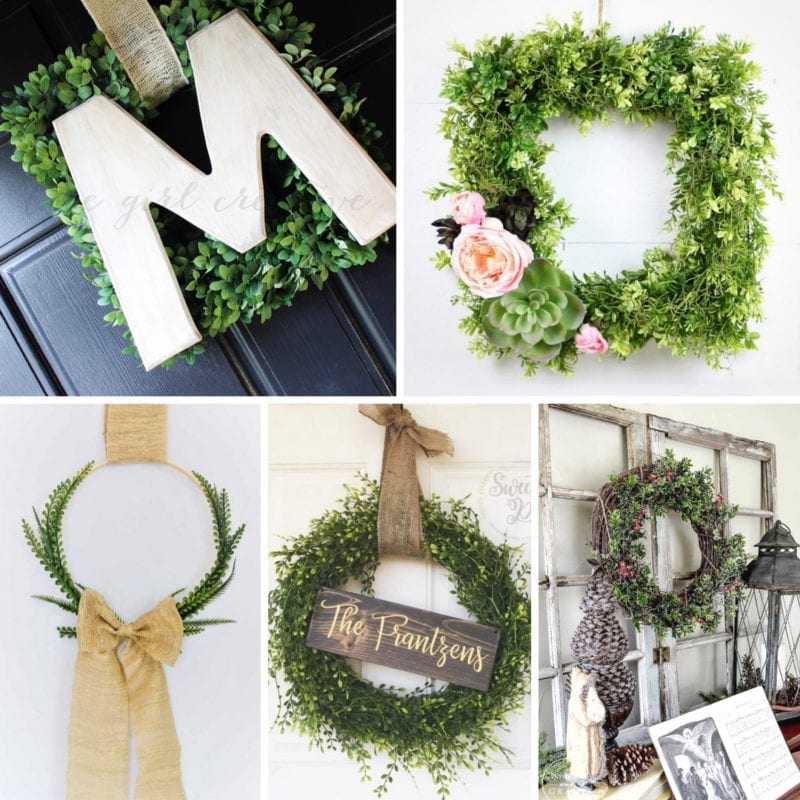 DIY Boxwood Wreaths are the perfect way to add charm and a feeling of comfort to any home decor. These 20 ideas are sure to inspire and delight!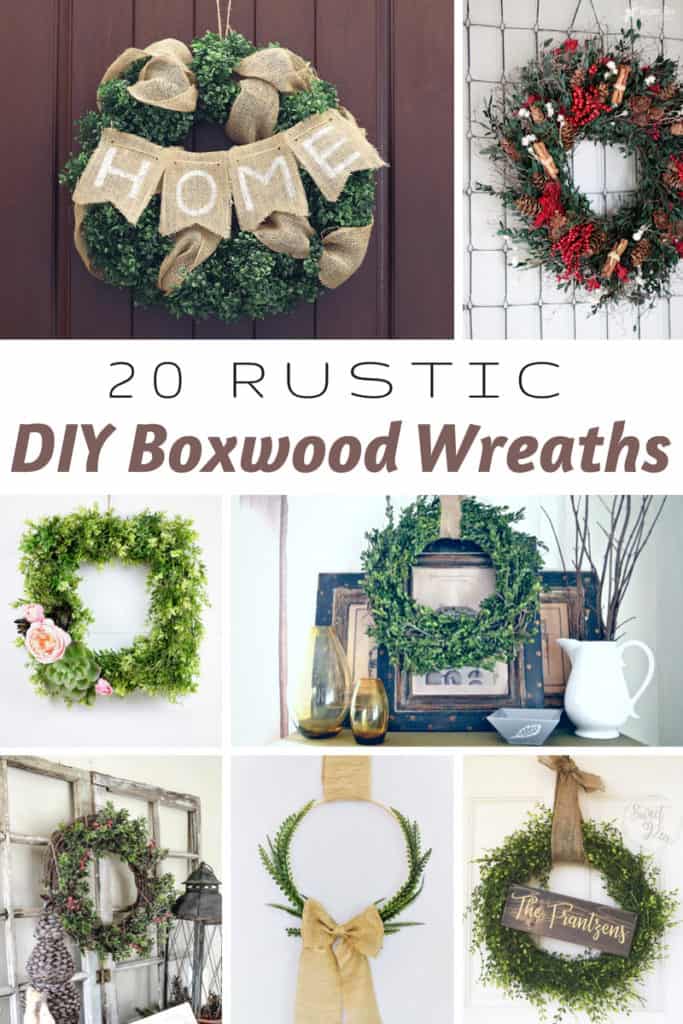 DIY Boxwood Wreaths
Having grown up in the South, I have always been a big fan of down-home comfort and rustic decor. Boxwood wreaths speak that language to me, so it's only natural that I love how they look around my home (especially my farmhouse living room!) One of the problems is that they can be pricey at home decorating stores and I have a budget to keep. Thankfully, these DIY versions are the perfect solution to my boxwood wreath obsession!
How to Make a Boxwood Wreath
The wreath instructions below range from simple to complicated, but they all capture the charm that boxwood wreaths have to offer. If you're going to be making your own, I suggest making sure that you have plenty of room to spread out your materials and supplies. When you're working on a surface that can be scratched, use a thick towel or pad to protect it from the scratchy branches.
If you'll be using a hot glue gun, make sure your creation station is close to an electrical outlet. There have been many home decor projects that I've had to stop midway through, because I forgot to move closer to the outlet or grab an extension cord before I started. Lesson learned!
The most important thing when making your boxwood wreath is to take your time and have patience. Before you know it, you'll have a beautiful wreath to hang on your front door, decorate your walls, or use as part of a holiday gift. Have fun!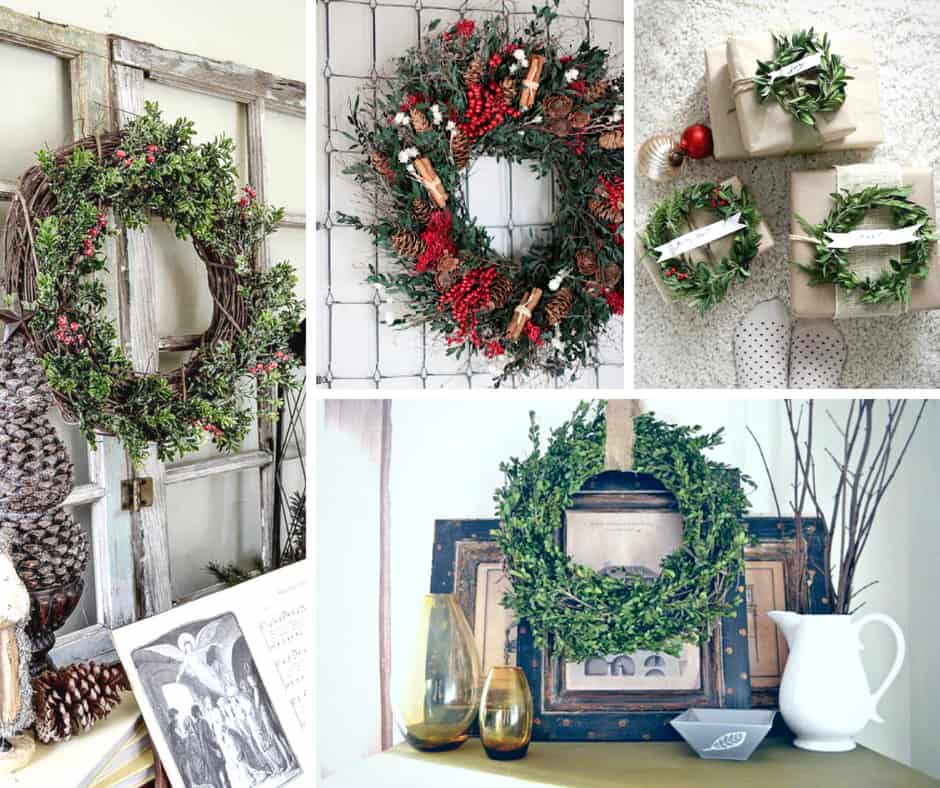 Boxwood Wreaths You Can Make at Home
DIY Square Boxwood Wreath from housebyhoff.com
How To Make A Boxwood Wreath from loveoffamilyandhome.net
Rustic DIY Boxwood Wreath from lizmarieblog.com
DIY Boxwood Wreath Tutorial from cherishedbliss.com
DIY Boxwood Wreath Garland from landeeseelandeedo.com
Farmhouse Decor Boxwood Wreath Tutorial from michellespartyplanit.com
Make A Faux Boxwood Wreath With Berries For Christmas from andersonandgrant.com
DIY Gold Deer Head Wreath from tatertotsandjello.com
Easy Spring Wreath from burlapandblue.com
More Beautiful Boxwood Wreaths to DIY
Cinnamon Boxwood Holiday Wreath from sugarbeecrafts.com
Make A Simple Spring Monogram Wreath from thediymommy.com
Neutral Boxwood Wreath from kleinworthco.com
Craft Paper And Boxwood Wreath Gift Wrap from craftberrybush.com
Monogrammed Boxwood Wreath from mom4real.com
Almost Free DIY Boxwood Wreath from farmhouseonboone.com
Make A Succulent And Boxwood Wreath from suburbansimplicity.com
DIY Boxwood Wreath With Reversible Sign from sweetpeawoodworking.com
Mini Boxwood Wreath Tutorial from prettyprovidence.com
Easy Monogram Wreath from thegirlcreative.com
Are you going to make your own boxwood wreath? Snap a picture and share it with us in our Facebook group or tag us on Instagram @MyNourishedHome! We'd love to celebrate your creations!