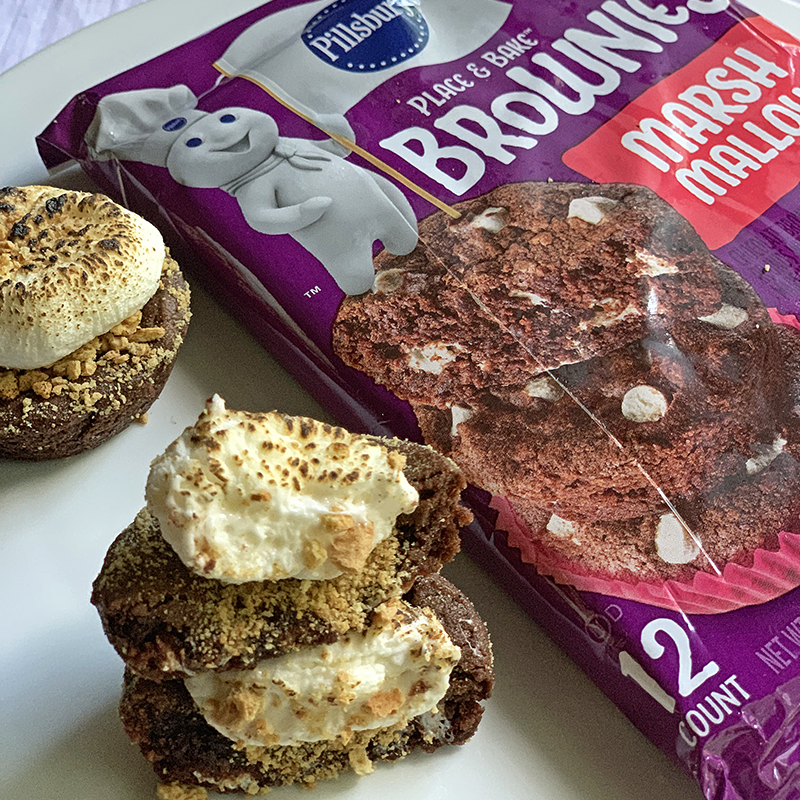 This post is sponsored by General Mills. All thoughts and opinions are my own!
Every summer my kids live at the pool. So organizing dinner, dessert, friends, play dates, and snacks so they don't pass out from hunger are all part of my summer repertoire – and all organized around the swimming pool.
Dinner can be challenging, I'm not going to lie. There are only so many pizzas and sandwiches that I can have before I get really sick of them. Don't give me wrong, I love pizza and sandwiches. But my kids are off for 10 weeks. That's 70 meals of pizza and sandwiches at the pool.
Dessert, on the other hand, is a blast! Ice cream. Popsicles. Cookies. Brownies…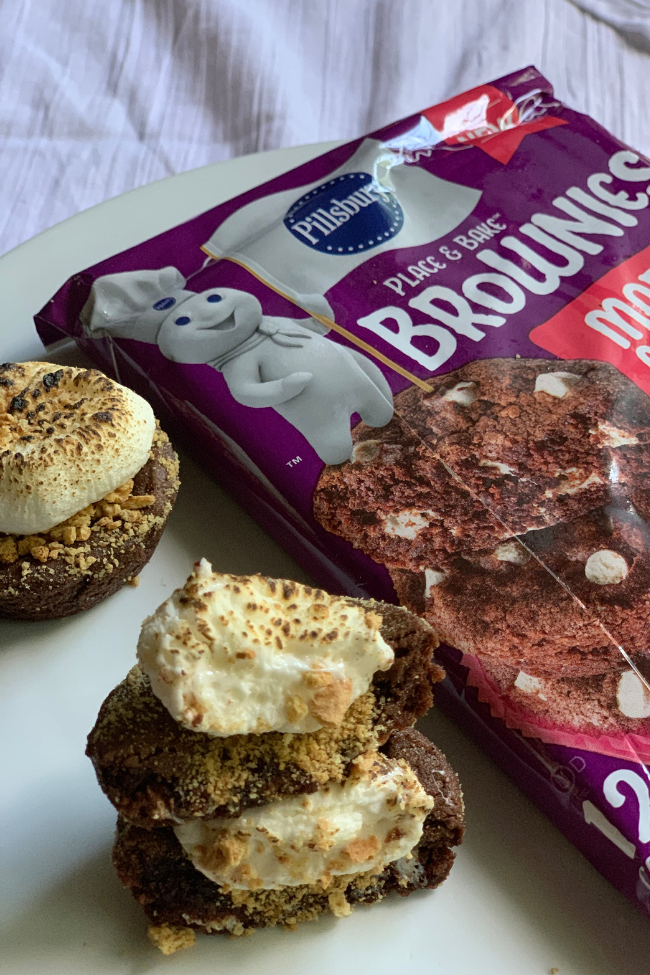 Shortcut S'mores for an Easy Summer Dessert
My kids started camping with their dad this year. They fell in love with the experience. Since they have come back from camping, the kids constantly want to roast hot dogs and S'mores over the fire pit in our backyard.
Yes, these Pillsbury brownies are delicious exactly like they are – they are also crazy easy with very little cleanup. They place and bake in a muffin tin — Sort of like slice and bake cookies but brownies. (I think this idea is brilliant.)
After dropping the brownies into these cool cupcake liners, we baked them then added marshmallows on top and sprinkled them with graham cracker crumbs. If I was fancy, I would call these deconstructed S'mores. Instead, I call them easier to transport to the pool than a campfire.
S'mores without the Campfire
My husband even toasted the marshmallows with the butane torch. (Seriously, you can just pop them back into the warm oven for a minute to melt the marshmallows on top but he looks for reasons to use the torch!)
They were a huge hit! The kids loved the Pillsbury Brownies with Marshmallows – and loved making an extra big mess with the marshmallow on top!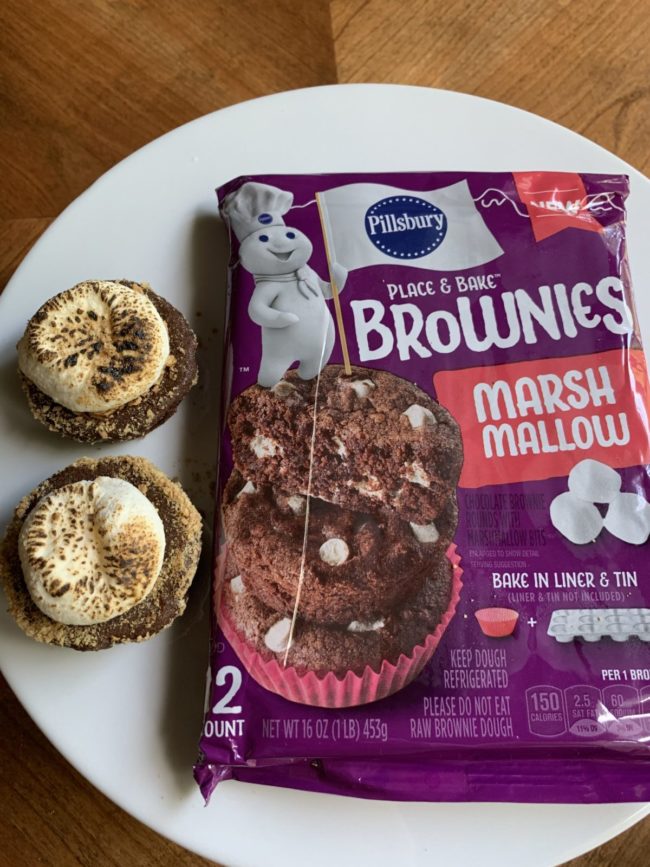 If you haven't tried the
Pillsbury Place & Bake Brownies
you can find them in the refrigerator section of your Publix. (Right by the slice and bake cookies and the canned biscuits!)
<— follow that link to grab some coupons!!!!
Are your kids living at the pool this summer too? How do you keep them fed if you can't get them out of the water?
Tell me when you try these brownies in the comments below!