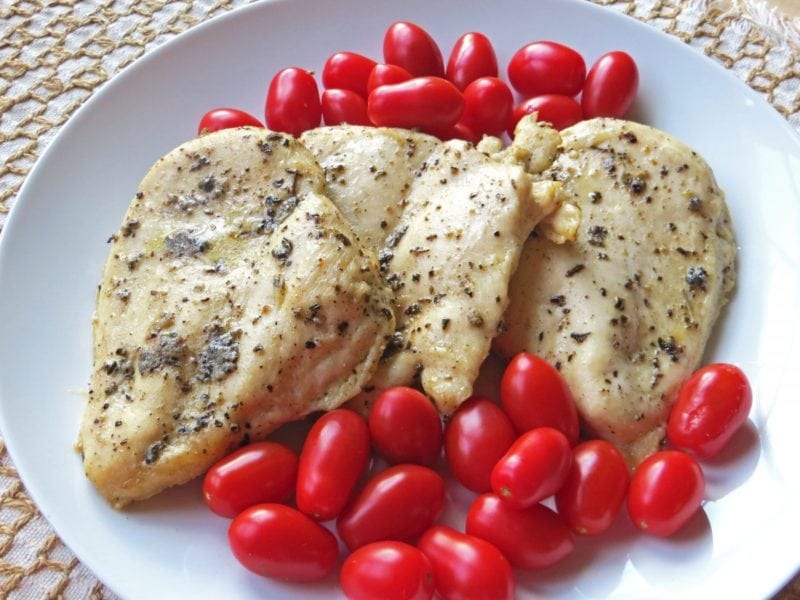 I love the taste of Thanksgiving turkey that is coated in herbs and hot from the oven. However, I have a very hard time waiting for Thanksgiving – or the turkey. I am also not a fan of buying a turkey out of a grocery store deep freezer that has been there since last Thanksgiving. So instead, the minute the weather has even a hint of coolness in the air, I break out the herb blend and start using it on simple roasted chicken.
You really must try this. Today. Really. It may be the best tasting roasted chicken you have ever had. This recipe is also handy because it is a great, cook once, eat twice recipe. Toss in a few extra chicken breasts, store them in the fridge, and make this DELICIOUS Welcome Fall Harvest Salad later in the week.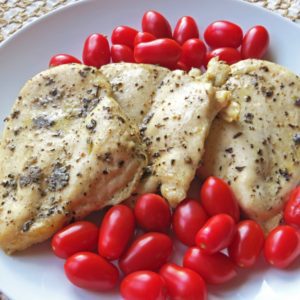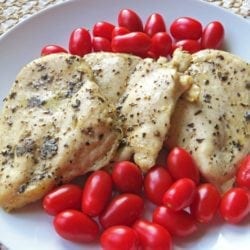 Roasted Chicken with Fall Herb Blend
Ingredients
2

lbs

chicken breasts or equivalent amount of turkey

1/4

cup

olive oil

2

tbsp

unsalted butter

melted

2

tsp

garlic powder

3/4

tsp

dried basil

1/4

tsp

ground sage

1/2

tsp

kosher salt

1/2

tsp

fresh cracked black pepper
Instructions
Add all ingredients for roasted poultry to a jar, close lid and shake vigorously until uniform. Use a basting brush to coat both sides of the chicken and roast in a 350 degree oven for 25-30 minutes or until juices run clear.