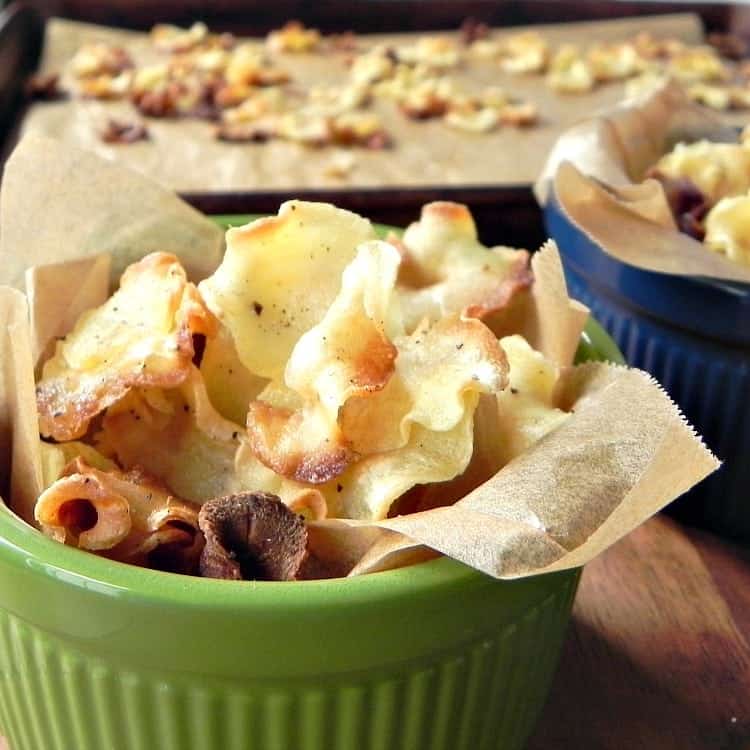 Parsnip veggie chips are my new go to snack. They are easy to make, delicious and crunchy. What more could you ask from a snack?
Snacking is important when you eat clean/real food. No matter what I have for breakfast, I am already ready for a snack around 10 or 11 in the morning. Prior to eating clean, my go to was chips or perhaps cookies.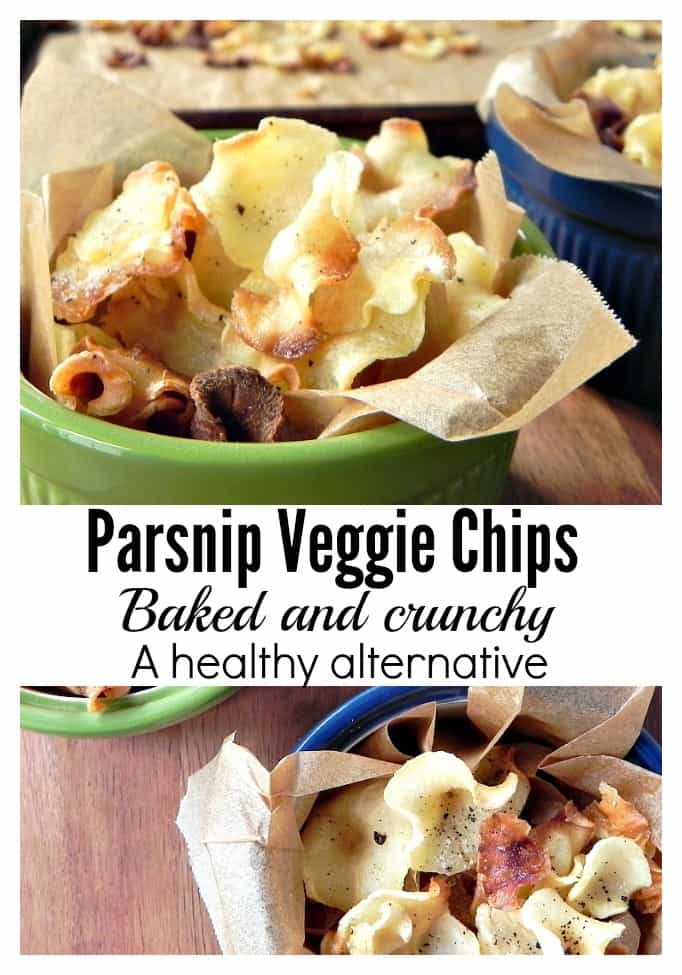 Parsnip Veggie Chips are a Healthy Snack
Here are a few reasons why snacking is good for you:
Snacking can help you from overeating at meal time
Snacking can help you maintain your physical and mental energy all day
Snacking can help you work more fruit and vegetable in your day
Snacking can curb your cravings
Snacking helps maintain healthy blood sugar levels
When I am in need of a snack, I reach for clean eating snacks that are healthy and often have protein in them. I recently made sweet potato chips and my family really loved them. So, I decided to try making chips with other vegetables.

Parsnip Veggie Chips
Growing up, I remember my Mother making recipes that used parsnips. She grew up in Northern Germany and parsnips were a popular vegetable there. I didn't really cook with them until the past year or so.
Now, I am sorry that they were not featured in my recipes more often. The first recipe I made using parsnips was a root vegetable mash. The parsnips added a bit of sweetness to the potatoes, yet gave the recipe a wonderful earthy flavor also.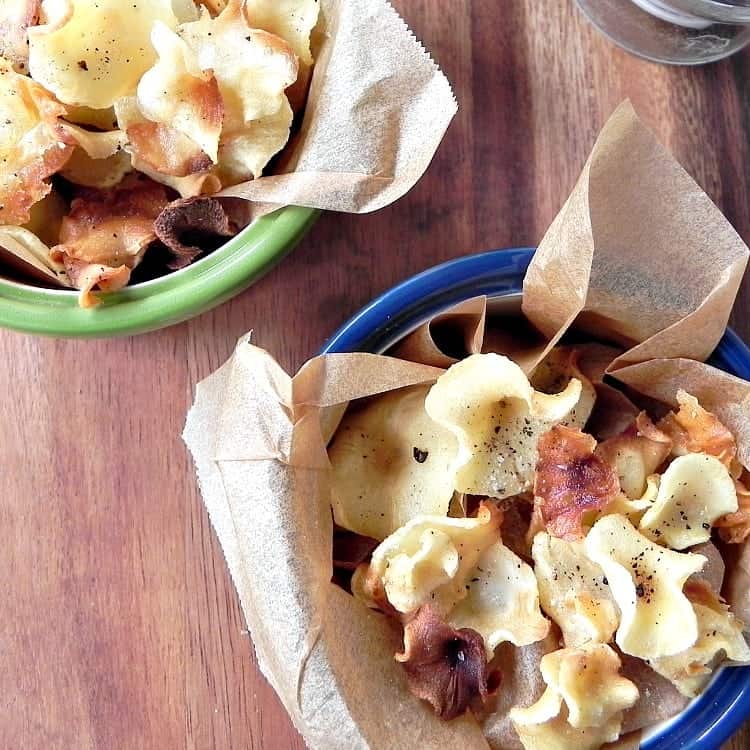 Baked Veggie Chips are a Healthy Alternative to Chips
According to Organic Facts, the benefits of parsnips are as follows:
Helps in weight loss
Boosts immune system
Helps maintain a healthy heart
Aids in reducing cholesterol
Lowers risk of developing diabetes
Prevents gastrointestinal disorders
Baked parsnip chips could become a new family favorite. The next time I make them, I will experiment with adding various herbs. Chopped rosemary fresh from the garden would be good. Perhaps an Italian blend…. I think the options are endless.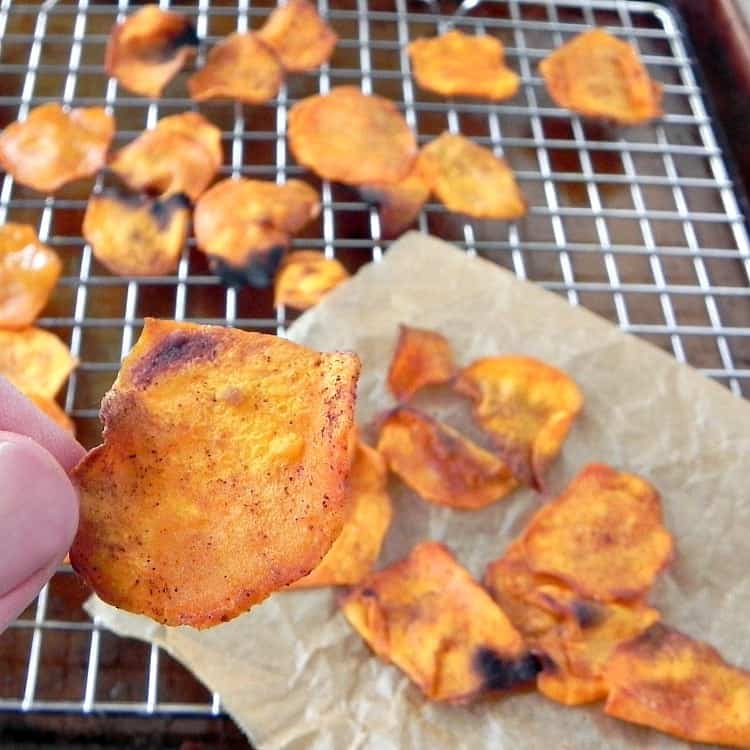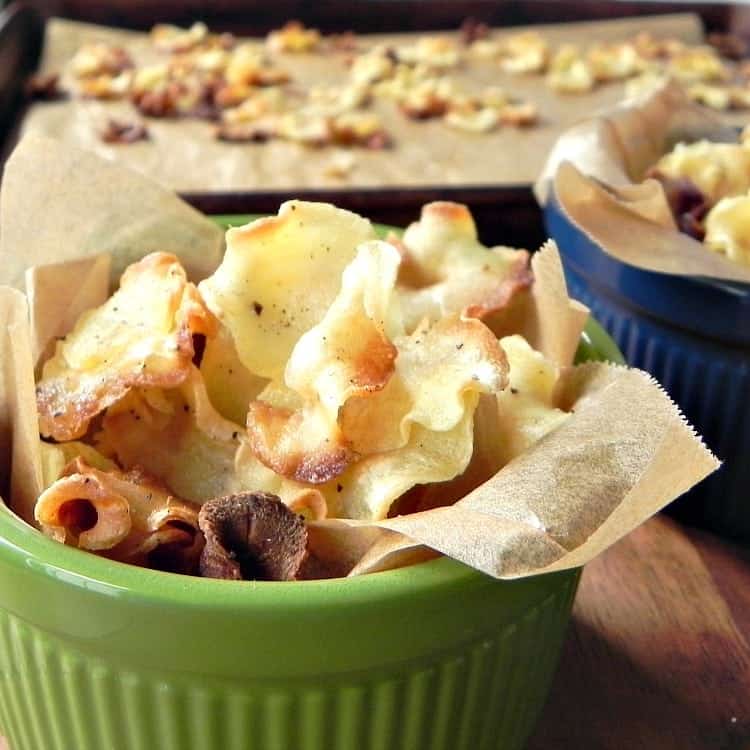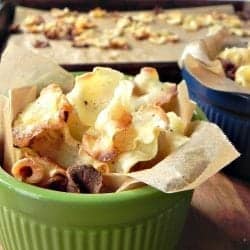 Parsnip Veggie Chips
Parsnip Veggie Chips are a perfect snack or side for any dish.
Course:
Appetizers & Sides
Ingredients
2

parsnips (medium

Sliced thin (use a mandoline)

1

tablespoon

Extra Virgin Olive Oil

1/2

teaspoon

sea salt
Instructions
Preheat the oven to 350°F. Line a rimmed baking sheet with parchment paper. Place the ingredients in a bowl and toss until well combined. Lay the slices on a cookie sheet lined with parchment paper. Make sure the slices don't overlap.

Bake for 30 - 45 minutes, or until golden brown and crispy. Check the chips at 20 minutes to prevent burning. For even baking, I use two cookie sheets. I place the larger rounds on one and the smaller on the other. The larger chips may take longer to crisp.

Allow to cool completely on the baking sheet.
Recipe Notes
Parsnip veggie chips are good hot or cold.  I like them straight out of the oven.