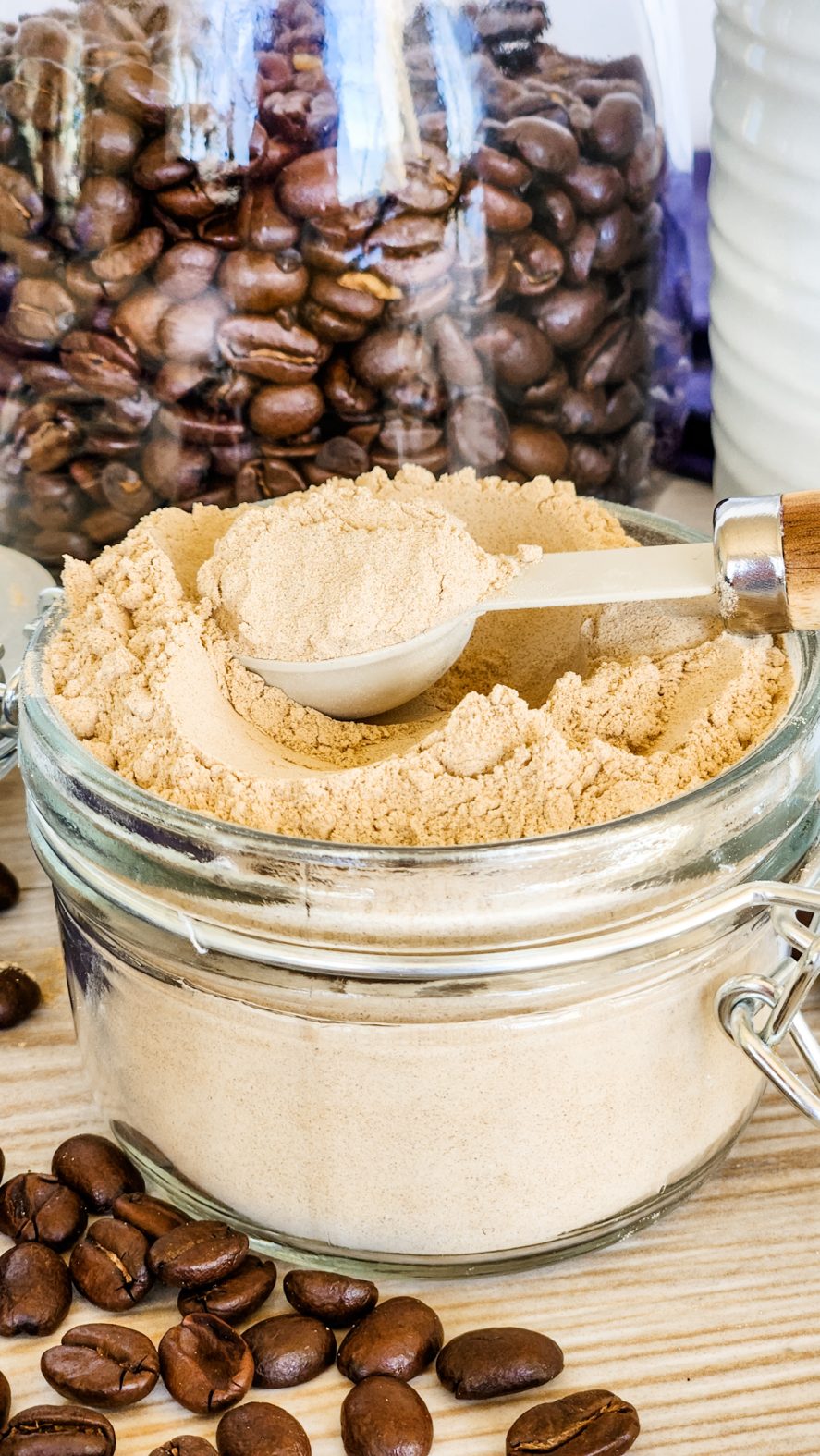 Known for its energy-boost and hormone balancing properties, Maca Coffee is an easy morning recipe that will add new energy to your day.
Maca coffee is a beverage that combines the energy-boosting effects of coffee with the health benefits of maca root. This unique coffee is becoming increasingly popular among health enthusiasts, coffee lovers, and those who want to improve their overall wellbeing.
Maca root is a plant native to the high Andean mountains of Peru. It has been used for thousands of years as a natural remedy for various health conditions, including anemia, chronic fatigue, infertility, and hormonal imbalances. Maca root is also a rich source of vitamins, minerals, and antioxidants that can help boost the immune system, improve mood, and reduce inflammation.
For more healthy recipes to start your day, try: Healthy Breakfast Cookies, Healthy Breakfast Burrito, Crispy Breakfast Potatoes, Vanilla Matcha Latte.
Some links on this site are affiliate links. If you choose to purchase through these links, you do not pay more, but I may receive a small commission. View Privacy Policy
Maca Coffee Benefits
Maca coffee is a healthy alternative to regular coffee that offers the benefits of both maca root and coffee without the negative side effects of excessive caffeine consumption. Here are some of the health benefits of maca coffee:
Boosts Energy Levels
Maca root contains natural compounds called adaptogens that can help improve the body's response to stress and increase energy levels. When combined with coffee, which is also a stimulant, maca root can provide a sustained energy boost without the crash that comes with regular coffee consumption.
Enhances Mood
Maca root is known for its mood-boosting effects, thanks to its ability to regulate hormone levels in the body. It can help improve feelings of happiness, reduce anxiety and depression, and promote overall wellbeing. When combined with coffee, maca root can help enhance the mood-lifting effects of caffeine, making you feel more alert and focused.
Improves Physical Performance
Coffee is a popular pre-workout beverage as it can help improve endurance and reduce fatigue. Maca root can also help improve physical performance by increasing oxygen uptake and reducing the effects of oxidative stress on the body. When combined, maca coffee can provide a potent combination of energy and stamina for workouts and physical activities.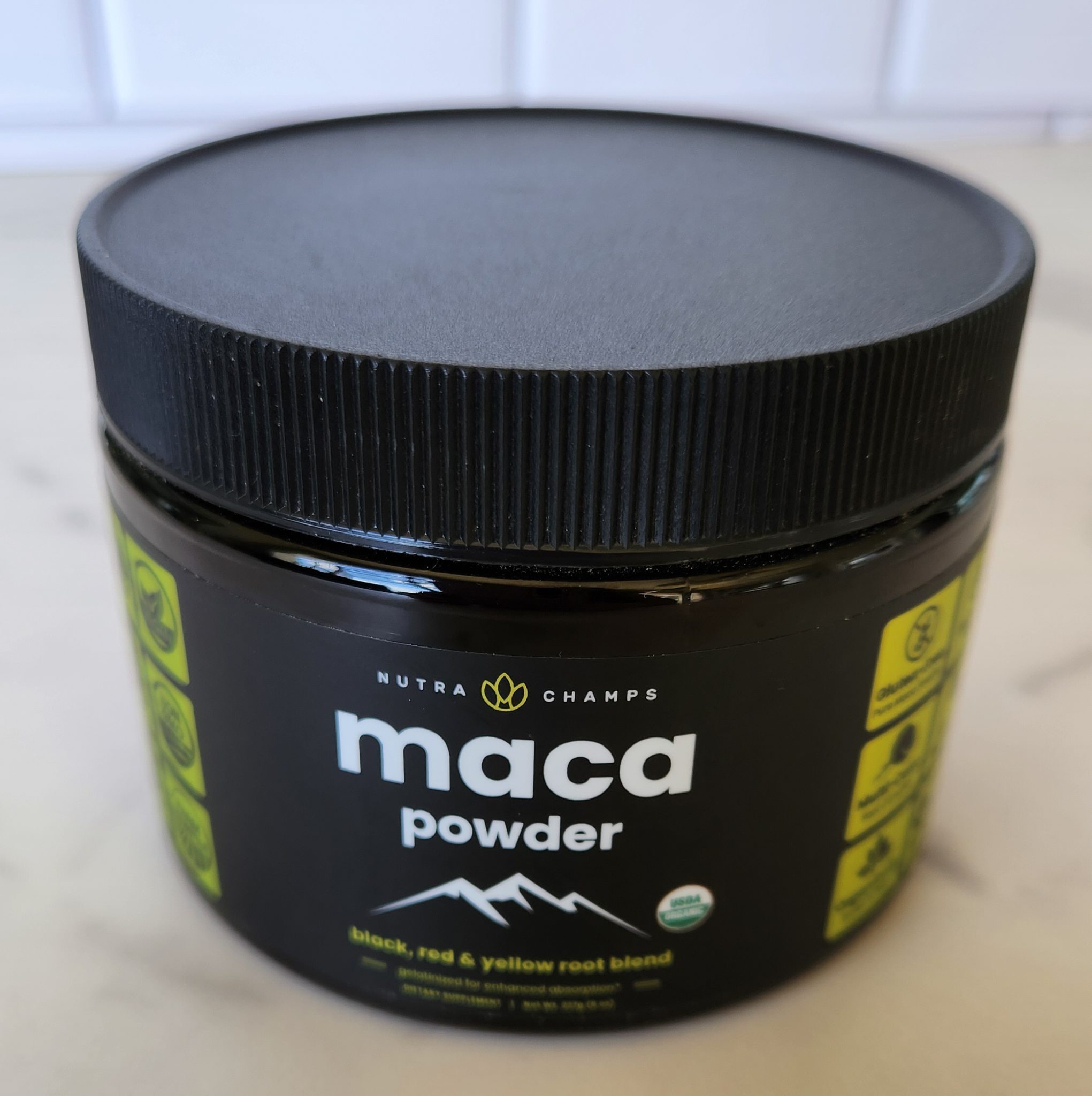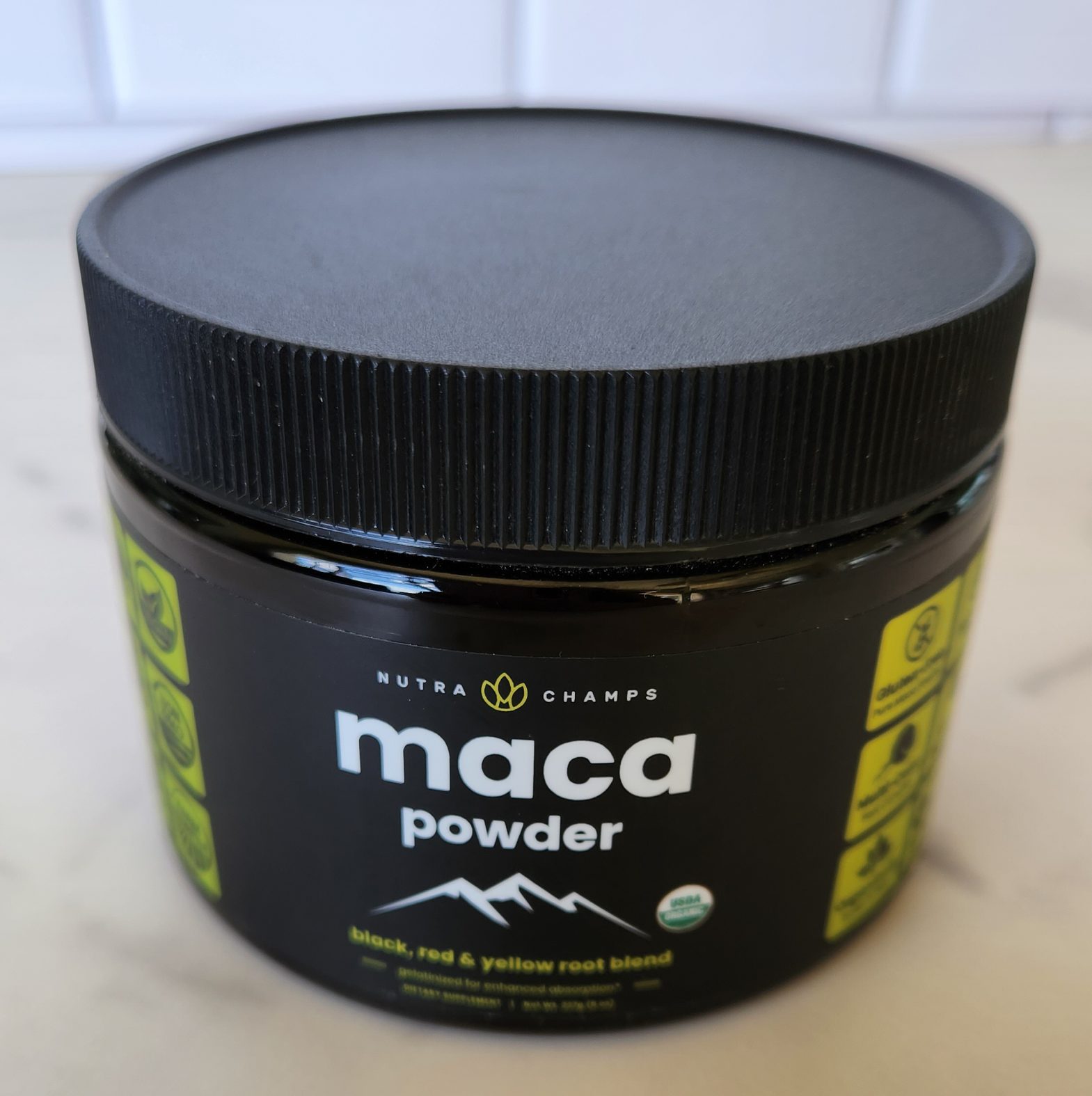 Supports Hormonal Balance
Maca root is a natural adaptogen that can help balance hormones in the body. It contains compounds that can help regulate the production of estrogen, progesterone, and testosterone. These hormones can help improve fertility, reduce symptoms of PMS and menopause, and improve overall reproductive health.
When combined with coffee, maca root can help counteract the negative effects of caffeine on hormone levels, making it a healthier option for women.
Boosts Immune System
Maca root is a rich source of antioxidants and vitamins that can help boost the immune system and protect the body against oxidative stress. It contains compounds that can help improve the production of white blood cells, which play a vital role in fighting infections and diseases. When combined with coffee, maca root can provide an extra boost of nutrients to support the immune system.
Reduces Inflammation
Maca root contains compounds that can help reduce inflammation in the body, which can contribute to chronic diseases such as heart disease, diabetes, and cancer. When combined with coffee, maca root can help counteract the pro-inflammatory effects of caffeine, making it a healthier option for those with inflammatory conditions.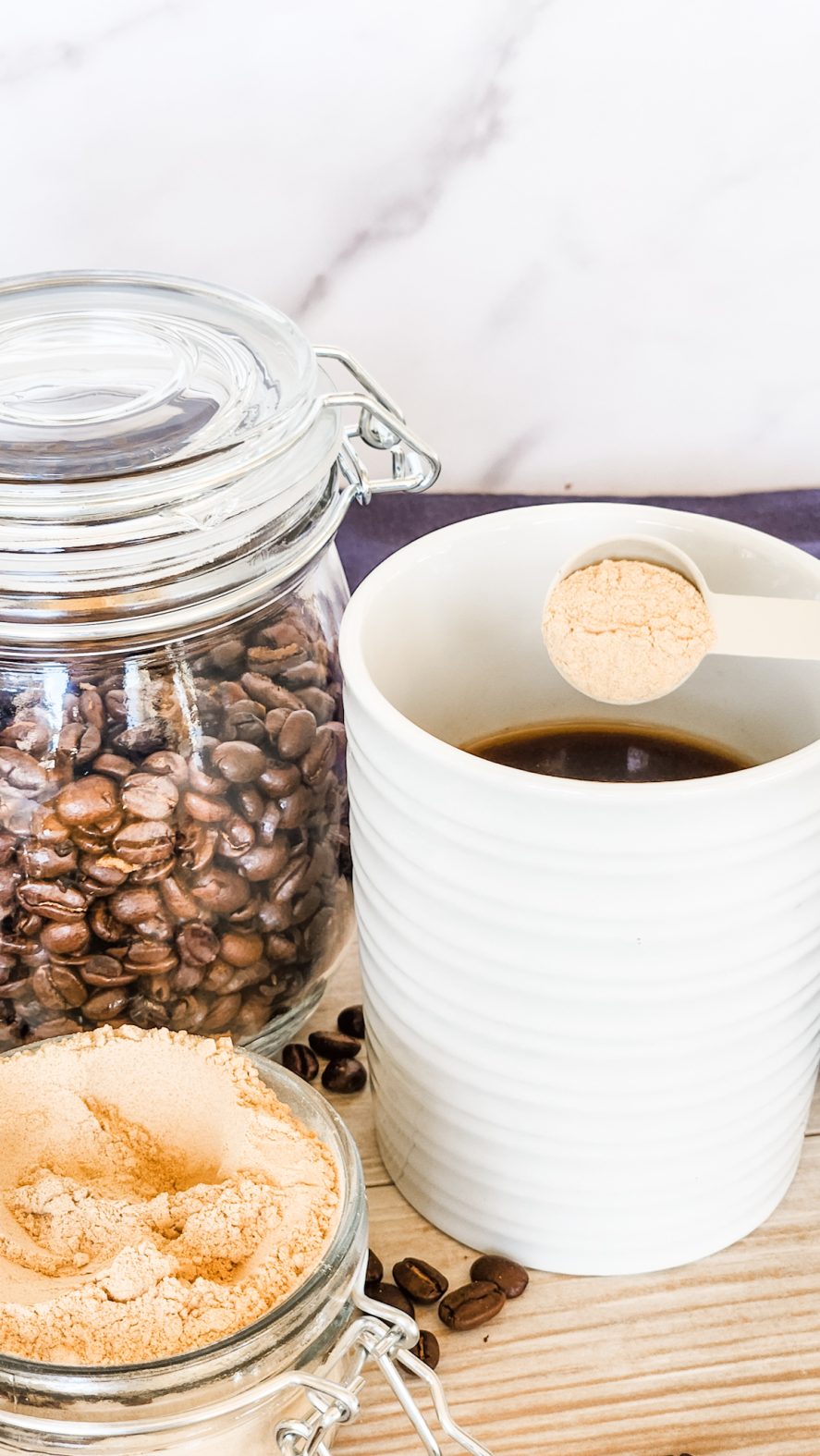 What does Maca Powder taste like?
Maca has a distinctly nutty taste. It will pair well with any nut based creamers or coffee flavors or flavors such as:
Almond Milk
Hazelnut creamer or milk
Macadamia creamer or milk
Pistachio creamer
Pecan flavored creamer
Nut-flavored coffee beans
Brazilian coffee beans
Cinnamon
These nutty brands or types of coffees all blend well. This recipe uses hazelnut creamer, but you can switch to your favorite. Or leave the creamer out completely.
How to make perfect Maca Energy Coffee
Determine the right amount of Maca Root Powder. Each maca supplement is a different formula or blend of maca roots. There are three types of maca roots, yellow, red, and black.
Depending on the blend, the amount of maca you consume will be different. Look on the package for the correct amount. We use Nutra Blend Maca Powder from Amazon because it is a good blend of all three roots.
Mix in your powder. There are a few ways that you can mix Maca:
Add it directly to hot coffee and stir well.
Add powder to creamer and blend with an Electric Milk Frother.
Add powder to coffee grounds before brewing.
Frequently asked Questions about Maca Coffee
Is Maca Energy Coffee for men?
Maca coffee is a type of coffee that is blended with maca root powder. It is believed to offer several health benefits. Maca is often marketed as a natural remedy for a range of conditions, including improving energy levels and boosting libido. However, there is limited scientific evidence to support these claims.
Maca coffee is not specifically designed for men. However, some of the claimed benefits may be of particular interest to men. For example, maca has been suggested to have a positive effect on fertility and sexual function, although more research is needed to confirm these effects.
Overall, while maca coffee may offer some potential health benefits, it is important to remember that it is not a miracle cure, and that individual results may vary. As with any supplement or dietary change, it is always best to consult with a healthcare professional before making any significant changes to your diet or lifestyle.
Does Maca Coffee have known drug interactions?
Maca coffee may interact with certain medications, such as those for diabetes or high blood pressure. It may also increase the risk of bleeding if taken with blood-thinning medications. It is important to speak with a healthcare provider before using maca coffee if you are taking any medications.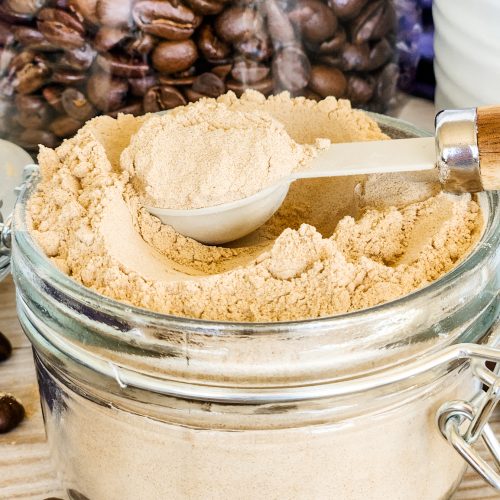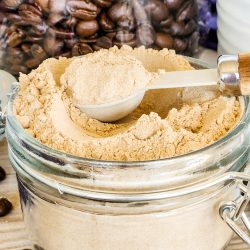 Maca Coffee
This Maca Coffe recipe has a natural energy boost supplement in it that is known for its hormone and immune system balancing properties.
Course:
Breakfast, Drinks
Keyword:
energy, energy boost, fitness, Healthy, healthy breakfast, maca coffee
Ingredients
1

tsp

Maca Powder

11

ounces

coffee

1

tbsp

hazelnut creamer

1/4

tsp

cinnamon

1

tbsp

milk
Instructions
In a separate cup, using an electric frother, blend Hazelnut Creamer, Milk, cinnamon, and maca powder.
Note: follow the instructions on whichever Maca root powder you buy. Do not exceed recommended dosage. When trying for the first time, use half the dosage and see how your body responds before using a full dose.
Add froth to coffee, and enjoy!
Nutrition Facts
Maca Coffee
Amount Per Serving
Calories 79
Calories from Fat 54
% Daily Value*
Fat 6g9%
Cholesterol 19mg6%
Sodium 16mg1%
Potassium 272mg8%
Carbohydrates 5g2%
Protein 2g4%
Vitamin A 246IU5%
Vitamin C 1mg1%
Calcium 60mg6%
Iron 0.4mg2%
* Percent Daily Values are based on a 2000 calorie diet.