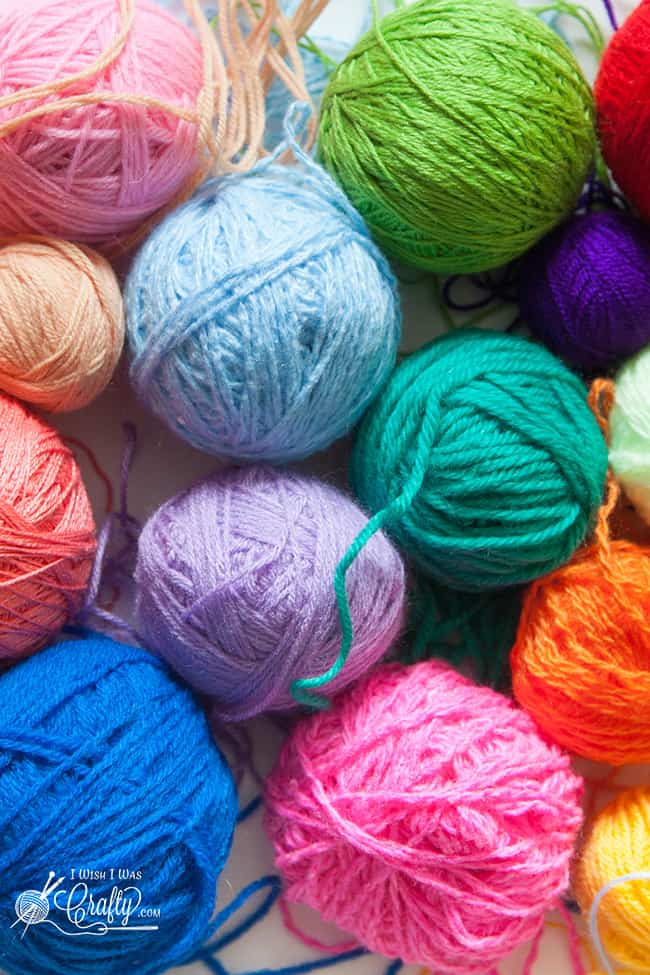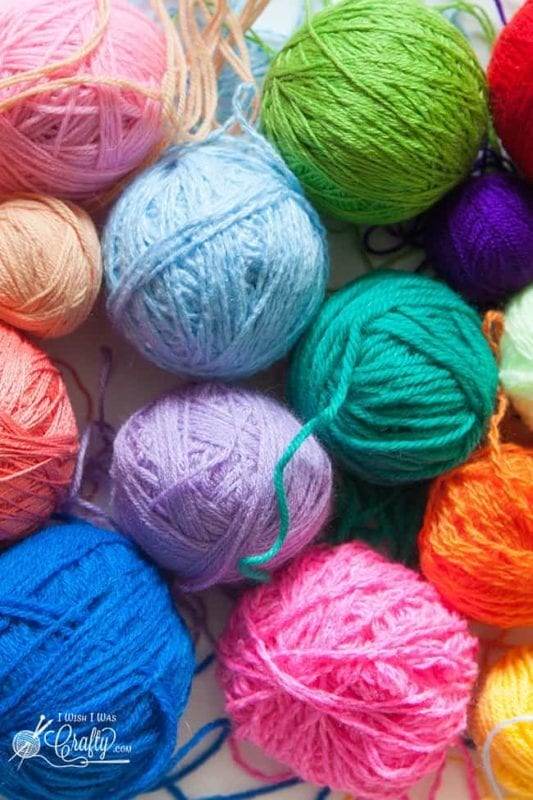 Learning to knit or crochet can get a little overwhelming. Like most hobbies (and anything else worth learning) it takes a little time and some education. Both are totally worth it and super fun!
But the overwhelm usually begins like this — you get inspired and run to the craft store to buy a crochet hook or knitting needles and your first ball of yarn. You come home and google a free pattern…
… only to realize it is written in code <—- Seriously. Code.
Code that you do not understand. This seriously slows down your progress.
I'm not going to lie. I think patterns are a huge pain to read. Because everyone writes them a little differently. So my first step if I am following a pattern is to do what I do for you on this site — translate the code into bullet points with actual words that I can read and follow more easily. (I am sure yarn purists are cringing in their seats.)
This guide compiles most of the many of terms you are likely to see and provides a short explanation of what each term means. <—- if you run across others that are not on this list, drop me a note so I can add it!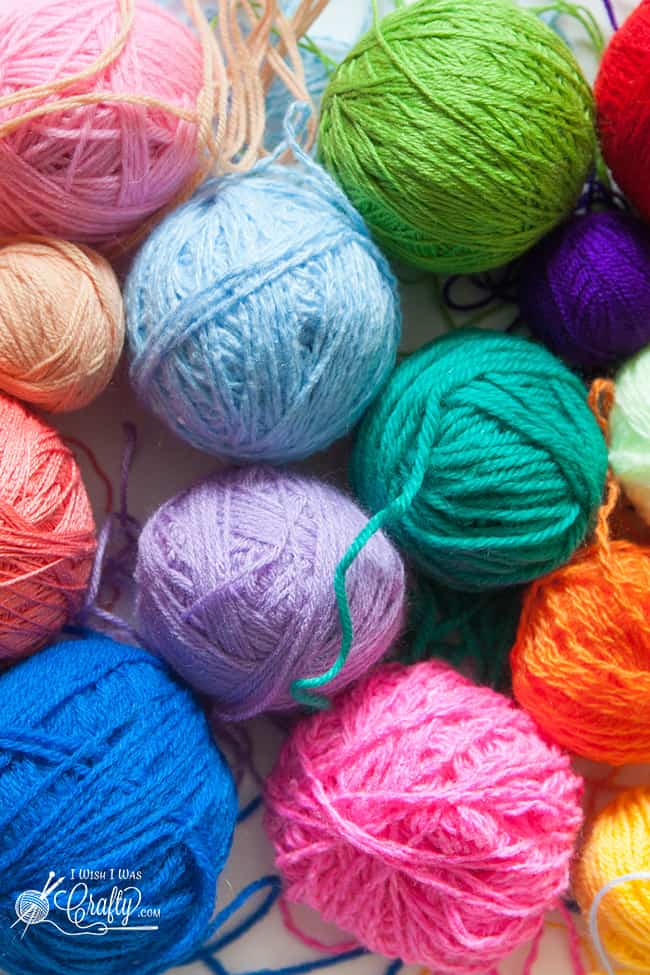 Knitting and Crochet Terms and Definitions
Afghan: a knit blanket or crochet.
Blocking: the use of moisture or heat to set a finished work into its final shape.
Cast on: this refers to the act of putting stitches on the needle when you are about to begin a knitting project.
Crotchet thread: a thin thread that is used for crocheting especially when employing fine yarns. The higher the thread number, the thinner the crochet thread.
Decrease: make the number of stitches per row or round lesser.
Frogging: pulling out the working yarn so as to make the stitches come out. This is done to undo work done.
Frog Pond: the place where you store knitted items waiting to be undone.
Fair Isle: a technic used to produce complicated patterns that involve employing many colors in the same row.
Gauge: the number of stitches contained in a particular measurement.
Gifted: the act of giving out yarns to another person at no cost.
Grafting: a technique that is popular for knitting socks. It involves knitting in such a manner that the fabric remains continuous and there's no visible seam.
Increase: the opposite of decrease. Adding more to the number of stitches per row or round.
Lifeline: this is the string you pass through the stitches on your needle so you won't have to drop any stitches if the need to frog arises.
Right side: the side that would show on the fabric when the work is completed.
Ply: this was formerly the recognized unit for yarn weight. A ply is one section of a yarn that is wound alongside other sections in order to form a single strand of yarn.
Muggle: a person who doesn't know about the joys of yarn.
Put-up: this refers to how a yarn is wound up for sale. Yarns are usually wound up in balls and less frequently in skeins.
Ribbon: a special type of yarn that looks and feels like a ribbon.
Slipknot: this is the knot that is usually employed at the beginning of a knitting or crochet project. A slip knot is usually adjustable.
Stash: your yarn collection.
Stich holder: a device that is designed to hold stitches you are currently not working on. A stitch holder closely resembles a safety pin.
Stich marker: a tiny marker that is used to highlight desired points on a round or row.
Tinking: a more difficult version of frogging. It involves undoing knit patterns, one stitch at a time. Tink is knit spelled backward.
Yarn weight: the thickness of the threads that make up a yarn.
Wrong side: the side of the fabric that stays inside at the completion of the project.
Yarn graffiti: putting finished projects on display in public areas.
There you have it! Highlighted above are popular knitting terms you may come across in your knitting and crochet journey. We have tried to make the list as exhaustive as possible but we can never be too sure every term is covered. If you notice any obvious miss, why not let us know in the comments section.