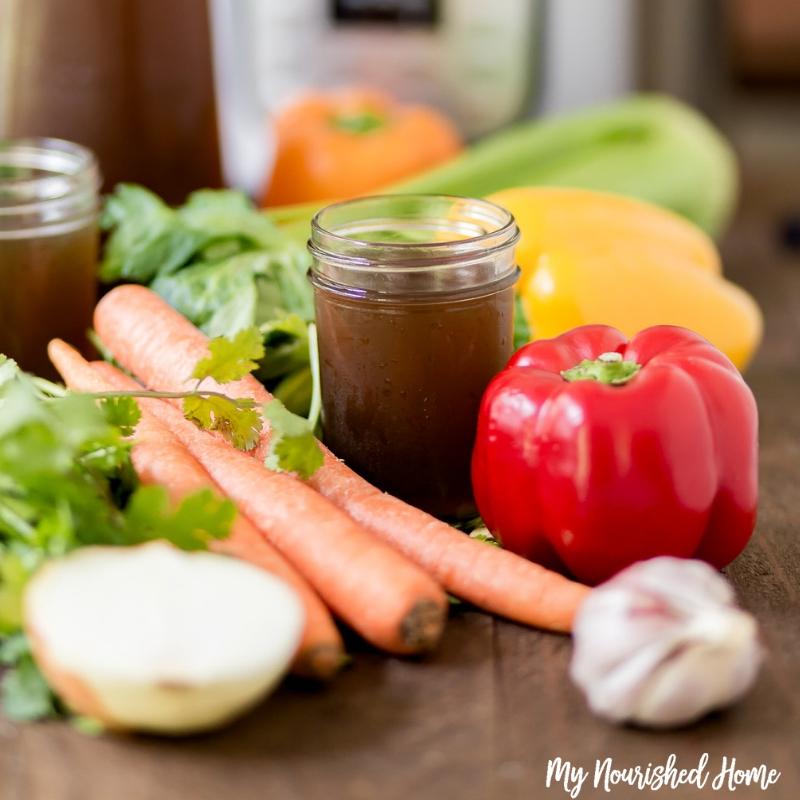 Learning how to make vegetable broth is a fundamental kitchen skill made much easier, thanks to the instant pot.
Use this flavorful, homemade vegetable broth to braise meats, add flavor to herbed rice and risotto, and make fantastic soups like this Fresh Tomato Soup .
Homemade Vegetable Broth Recipe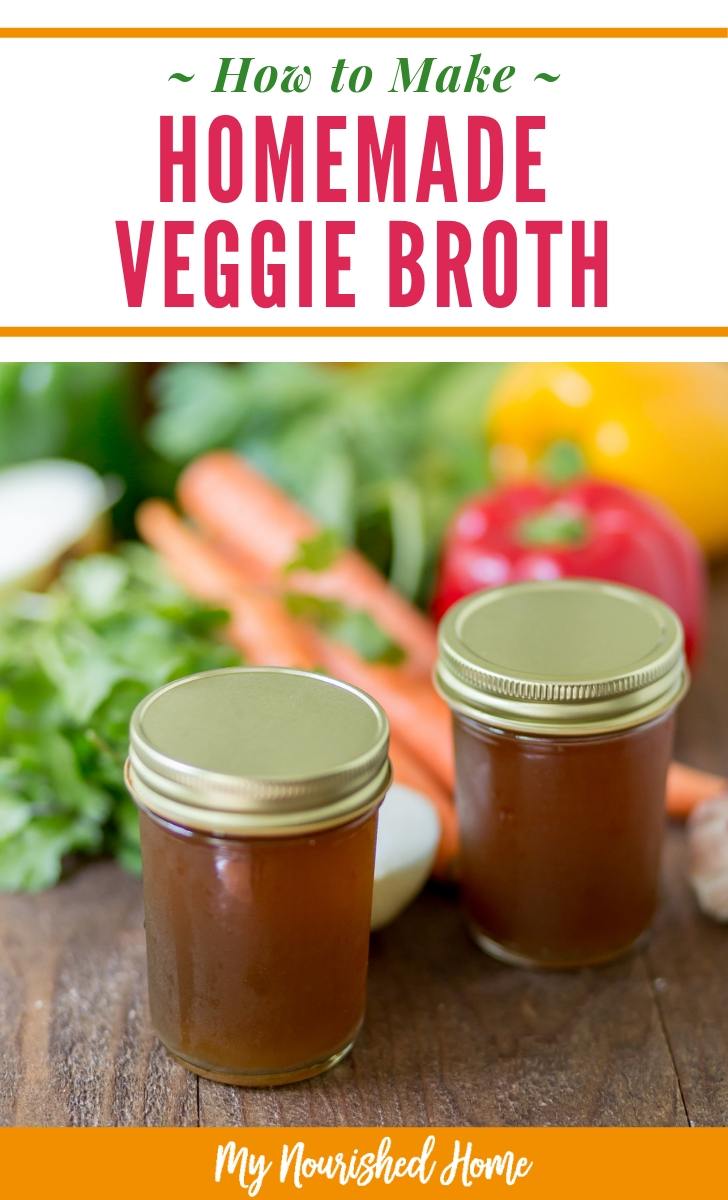 Homemade vegetable broth is full of vitamins and nutrients that sometimes get lost in their more processed grocery store cousins. It also makes great use of vegetable scraps that would otherwise end up in the trash.
This vegetable broth recipes also costs a fraction of the cost of store-bought broth.
So it is really a win in the kitchen all the way around.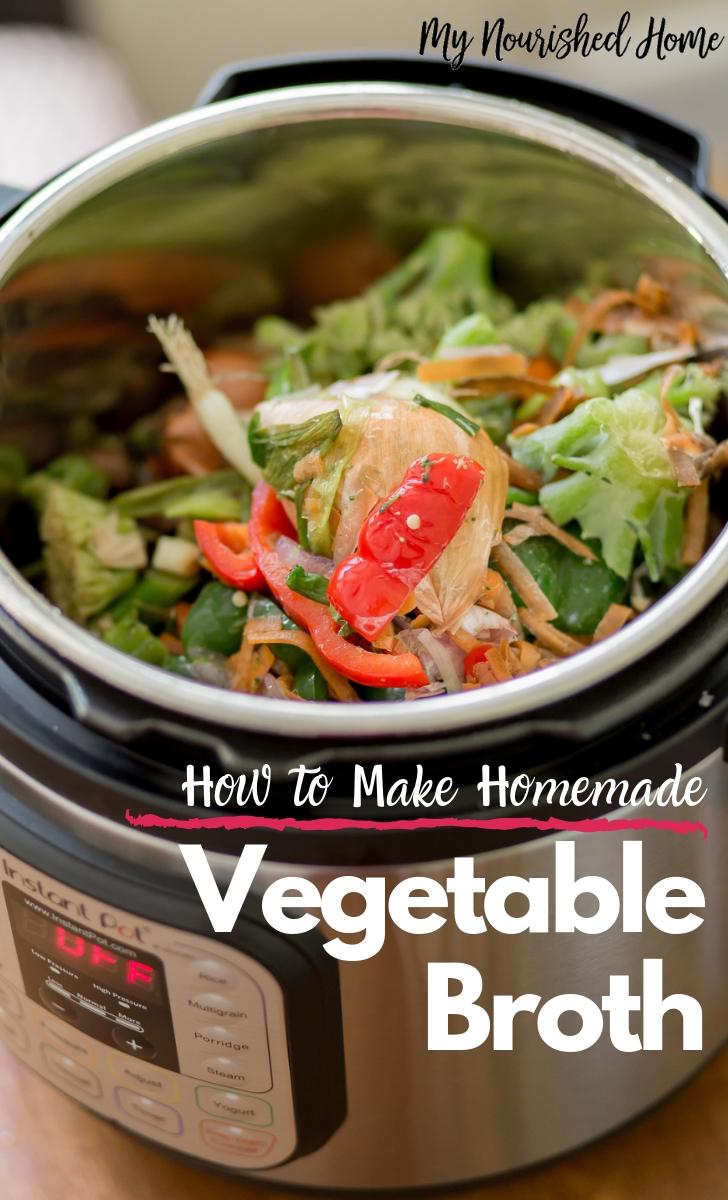 How to Make Vegetable Broth
You will need about 2 gallons of vegetable scraps to make this batch of homemade broth.
I keep freezer bags in my freezer and just add scraps to the bags until they are filled. Once I collect enough, I pull out my instant pot and make a batch of broth.
Because this broth is not processed like your grocery store broth, you'll need to freeze it once it is made if you don't plan to use it in a couple of days.
Tips for Delicious Broth
Keep in mind that your broth will taste like the vegetables you make it with. So while carrots and onions are pretty standard, vegetables like spicy peppers will give your broth a distinct taste.
You can also use scraps from herbs. For example, if you use fresh parsley, don't throw out the stems. They make great, flavorful scraps. But keep in mind herbs like cilantro will also create a taste that while delicious in some dishes might taste off in others.
Don't over salt your broth! Generally vegetable broth will be an ingredient in another dish – so you'll have plenty of opportunity to add salt later.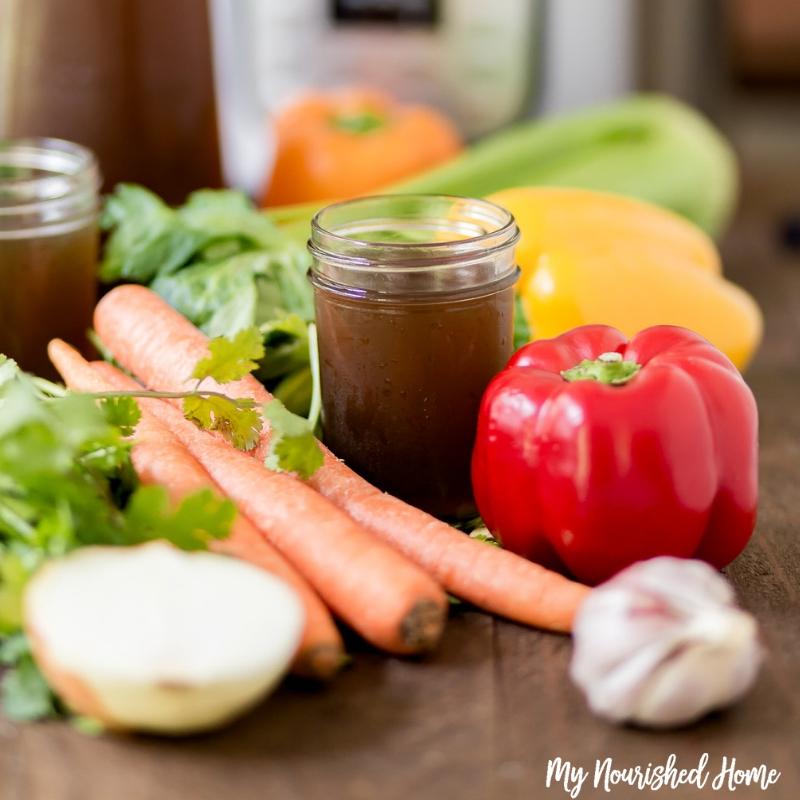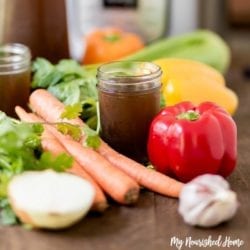 Homemade Vegetable Broth
This homemade vegetable broth recipe is filled with healthy vitamins and nutrients for a fraction of the cost of pre-bought stock. The best part? You can cook it in your Instant Pot!
Cuisine:
American, Whole Food
Ingredients
2

gallons

vegetable scraps

water, to cover

1

tbsp

salt
Instructions
Place vegetable scraps in the bottom of the slow cooker.

Cook on high for 2 hours or low for 4 hours.

Stir in salt taking care not to make it too salty.

Pour liquid through a strainer into a large bowl or pot to remove the vegetable scraps.

Store in containers and freeze.
Nutrition Facts
Homemade Vegetable Broth
Amount Per Serving
Calories 47
% Daily Value*
Sodium 4657mg194%
Carbohydrates 12g4%
Vitamin A 2016IU40%
* Percent Daily Values are based on a 2000 calorie diet.