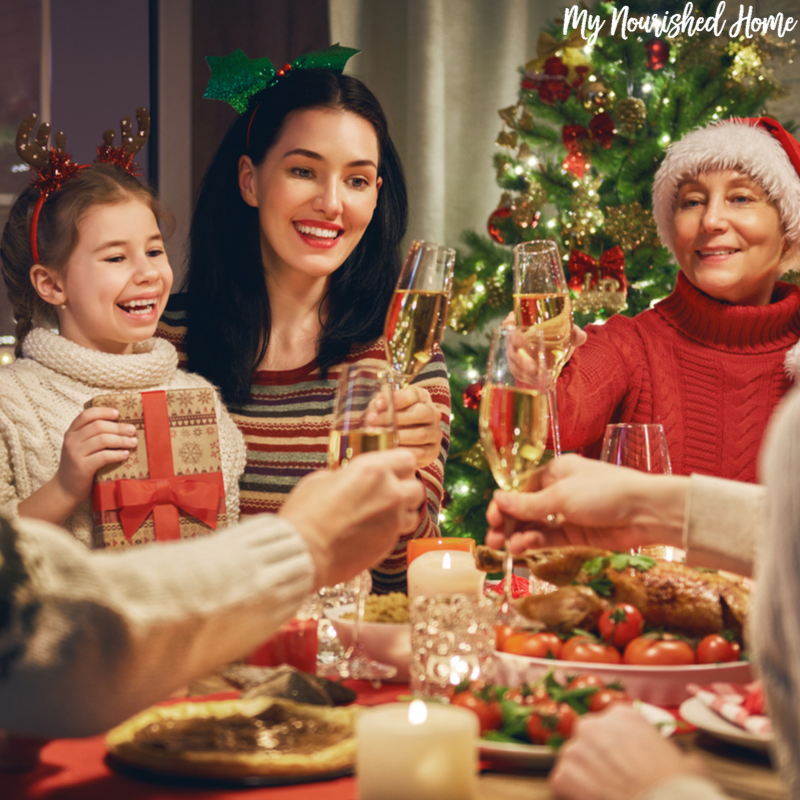 Being a blended family means that holidays can be tricky to navigate. Even when it comes from a loving place, the demands to be present and available to every side of your extended family can be REALLY STRESSFUL… and sometimes just not possible.
This is our personal story of how we created our own traditions, set boundaries with love, and killed all that HOLIDAY STRESS!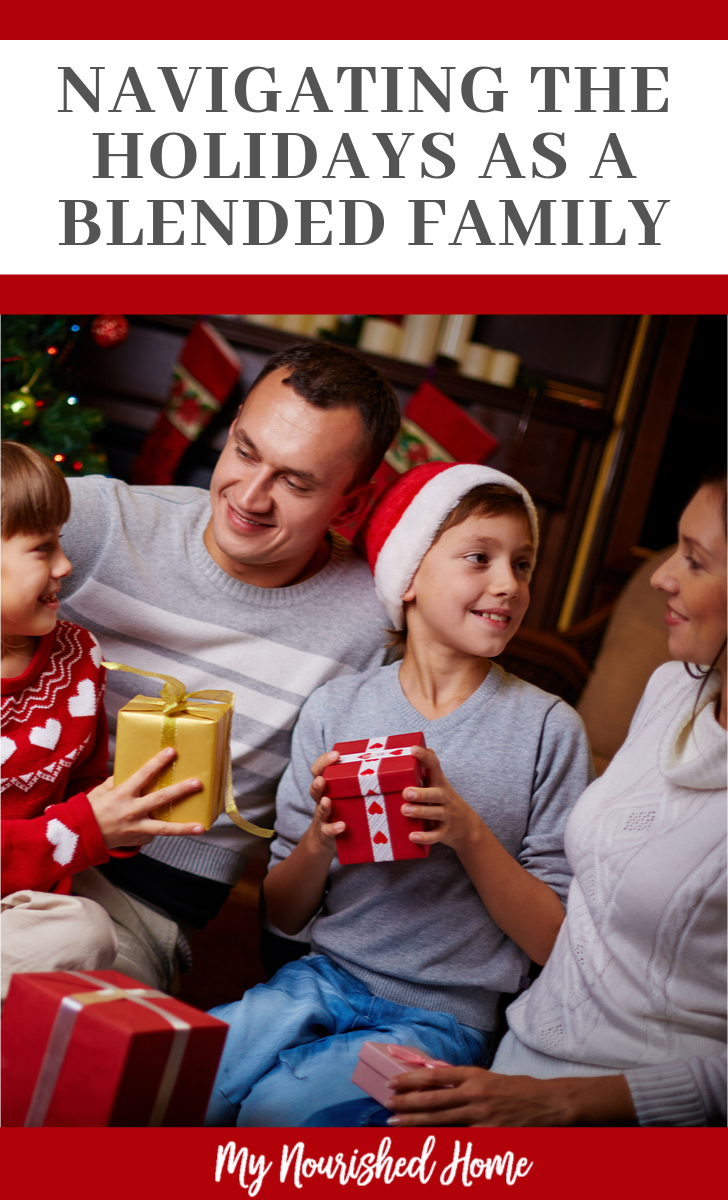 Decide What is Most Important to YOUR Immediate Family
We've learned a lot about the give and take of being a blended family over the years, but when it all comes down to it, these are the most important things for us:
Our girls are disrupted the least. We don't mind going the extra mile as adults but we don't do things like fly all night with our kids or expect them to sit still for hours on end without playtime. The holidays are really about family fun – it seems counterintuitive to make our kids miserable.
We love all of our family and do not acknowledge competitiveness or attempts at guilt to get us to do things. We just refuse to get caught up in it. We don't address it. We don't make it a thing. We just are suddenly not present for it.
It is really important to us that our kids have memories of holidays at home. This is really personal for us. Your family might be different. But my husband and I both want to share traditions with our kids that are a reflection of the family we became when we got married. That doesn't mean we don't travel – we do. But there are times we commit to being home.
For example, every Christmas Eve our kids make the menu for dinner, we cook together, and then decorate the ugliest Christmas cookies you have ever seen for Santa and the reindeer. (Yes, they are ugly. We actually have an ugliest cookie contest.)
And Christmas Day, my husband and I spend the day in our pajamas playing with our kids and their new toys, not in the car. We let our kids know when it is our at-home family celebration and stick to it. All 3 of our daughters have told us again and again, this time at home is what they look forward to the most over the holiday… and toys. They really look forward to toys.
The funny thing that happened when we really thought through what was important to us as a family and created our holiday plans around the list above…
The holidays got easier.
SO MUCH EASIER.
Now not only do our families know what to expect from us, so do our kids.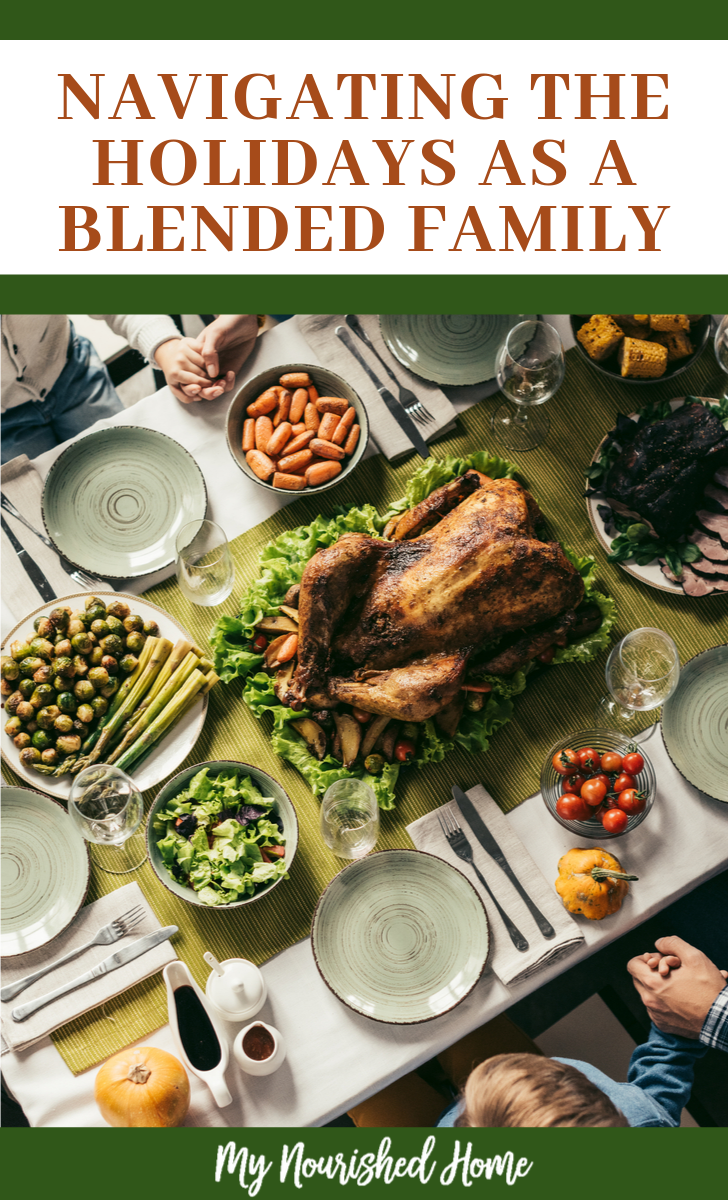 Setting Boundaries to Navigate Like a Pro
Here are some of the tricks we've learned that have helped us set boundaries and navigate the holiday months like pros.
Plan Ahead
We NEVER discuss holiday plans with extended family until my husband and I have come up with a plan that works for us and our girls. We write everything down and stay consistent with our plan.
Planning ahead works, because it helps minimize false expectations about how and where we'll be spending our holiday time. It also keeps my husband and me from tripping over each other because we've casually talked to other members of the family before we've made a plan. We've learned the hard way that "maybe" is usually interpreted as a hopeful yes when it comes to holiday visits.
We do our very best to visit both sides of our family because we love and miss them, and genuinely want to spend time together. But we never let those visits take precedence over the family commitment we have at home.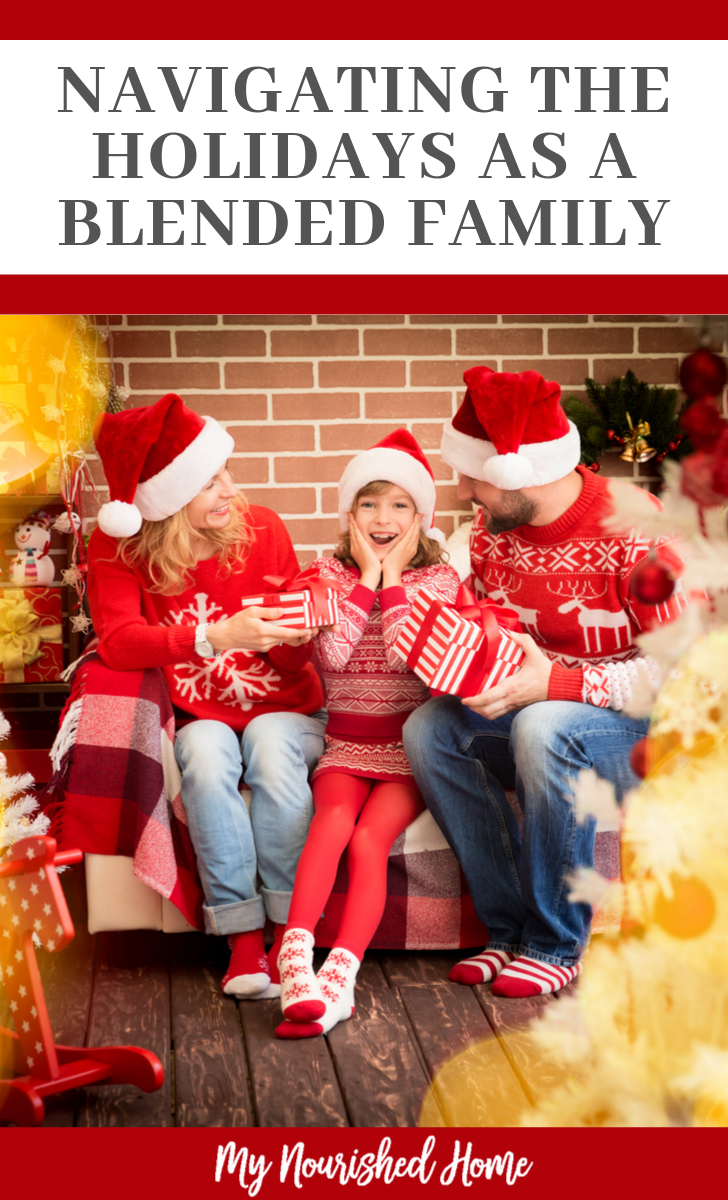 Invite Them All
When the girls have holiday performances and activities, we invite everyone. Whether they choose to come is up to them, but they are fully aware that everyone else is invited and that everyone is expected to be nice. (Thankfully we are past the point that this particular issue is relevant for our family, we all get along.) They're there for the girls and that's the priority.
For those who can't be there, we try to take lots of pictures and share them.
Reasonable Gift Giving
Let's be real, having a blended family means that there can get to be a lot of gifts floating around. We ask extended family to be reasonable about gift-giving. (I love you Mom!) I'm sure the girls would be fine with tons of presents, but my house just can't accommodate the square footage requirement of the number of gifts my sweet mother would like to give!
I totally recognize this as a first-world problem. My kids are lucky to have so many people who love and think of them over the holiday. But we also don't want so many gifts that they skew the values we are trying to teach our kids. Or gifts that go against our house rules (like electronics!) You can read about our house rules regarding electronics here.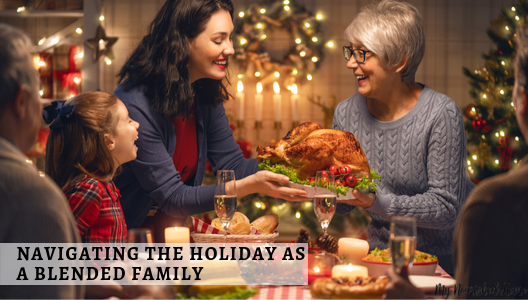 The Children Are Equal
When we first started our blended family we made a point that everyone is equal. There are no step-grandchildren; they're all just grandchildren. (We banned the use of step- half- labels in our family early on.) That means, if you buy a gift for two of them and not for the other, that's not going to fly. We are an all-or-nothing bunch. Our families have embraced this idea with their whole hearts but we were very clear about it from the beginning.
If you haven't been, it might be time to consider establishing some ground rules. This could be a big problem and cause a lot of stress and hurt feelings around the holidays.
Start Your Own Traditions
While it's important to iron out all of the logistics with extended family during the holidays, the thing that's made the biggest difference for us has been creating our own traditions. The memories that we make doing things as a family of five are the things that tie our family together. During the holidays, those traditions are even more important.
This holiday season navigate the life of a blended family with poise and grace. Set your limits, create traditions your kids will remember forever, and put your family first in your plans. You have the power to create an amazing holiday season when you handle it with kindness and your children's best interests at heart. You've got this.