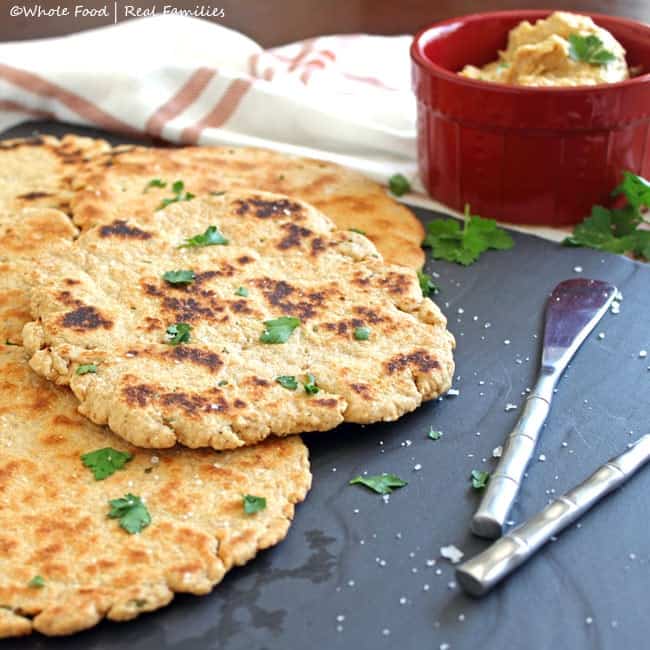 This Healthy Quick Flat Bread is fun and fast enough for a snack or a dinner side. It also keeps well for a perfect lunchbox staple. Smear it with hummus or top it with your favorite fresh ingredients – we love it with goat cheese!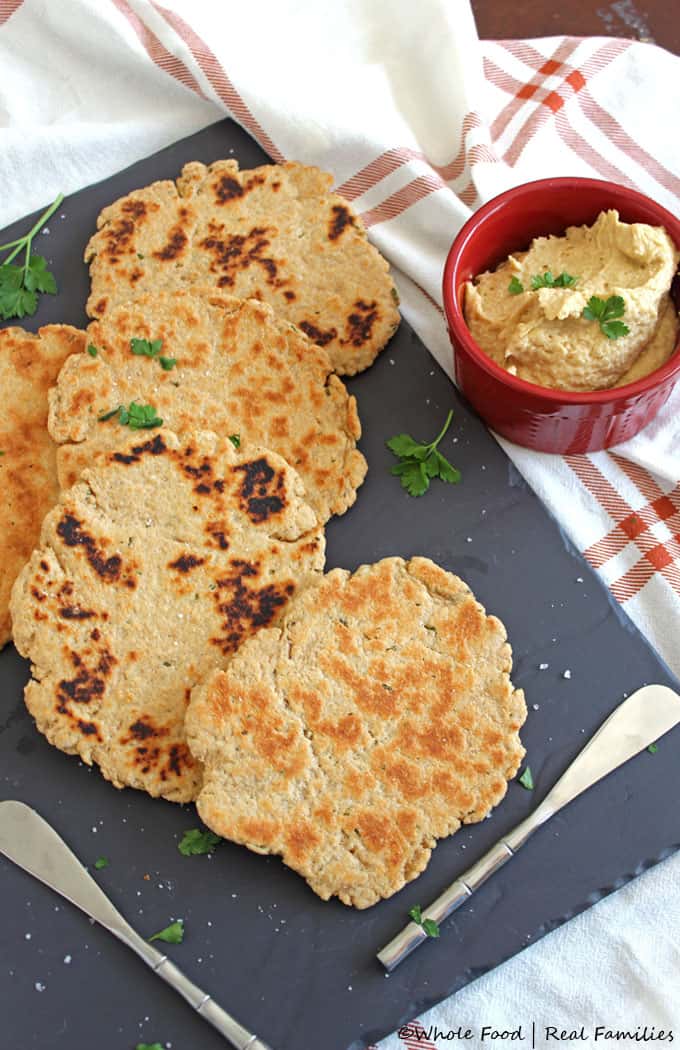 When the craftsman at REVOL invited me to choose a piece of their French porcelain serveware and give it a try, I jumped at the chance. You guys know more than anyone that I love kitchen gadgets, linens and serving pieces. Some people collect stamps, I collect kitchen stuff. The French have a reputation for food and culinary brands. So I was pretty excited but I didn't expect to love this serving tray as much as I did.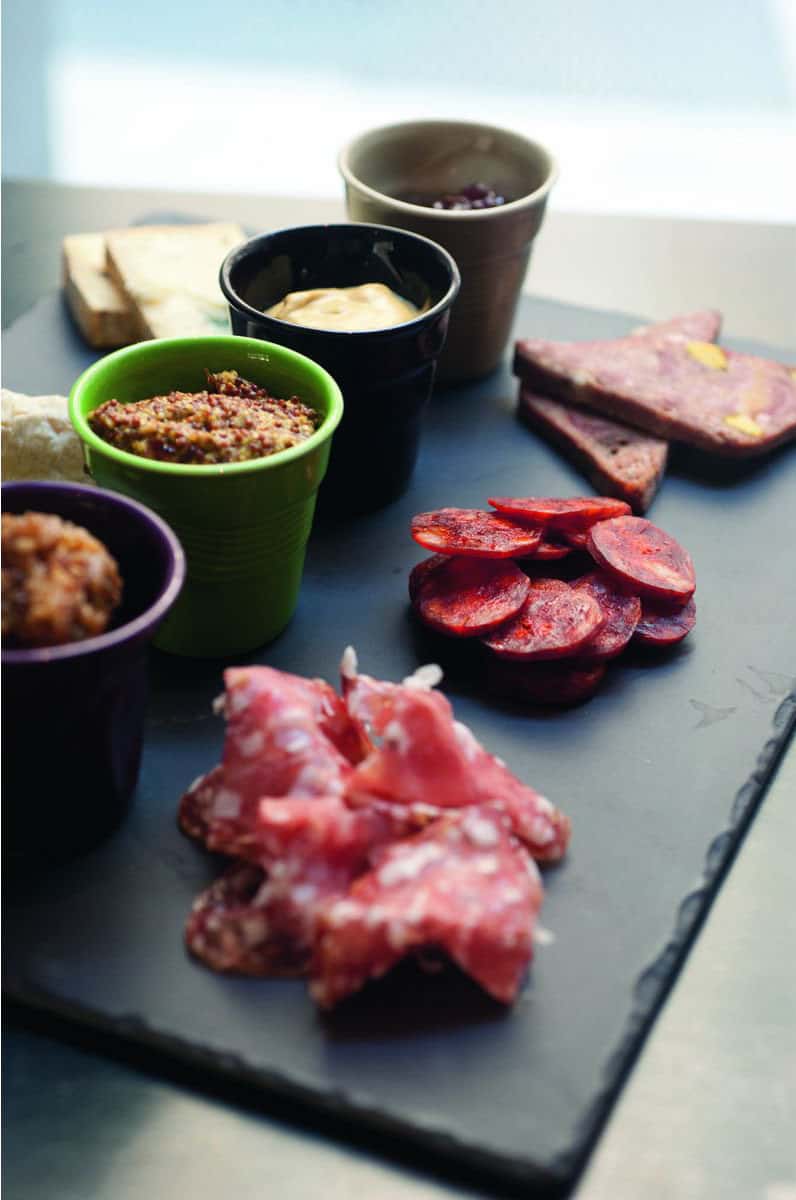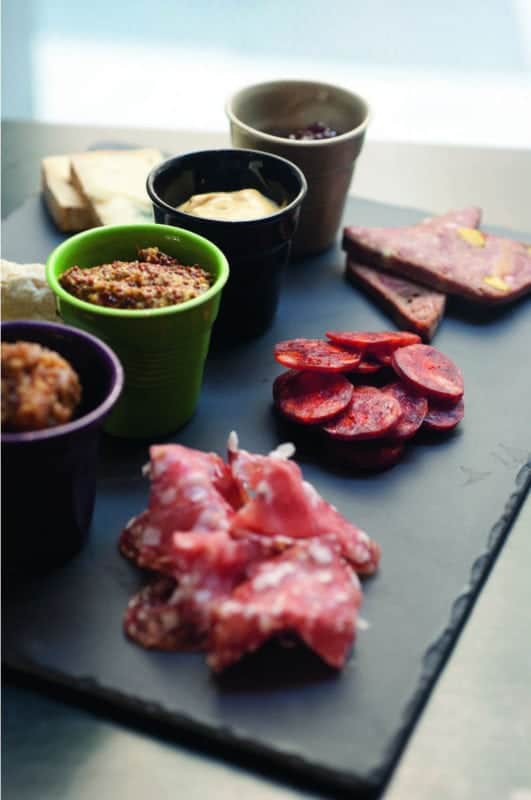 The black tray you see in the photos is made of Basalt, which looks like slate but isn't. It is non-porous so you don't have to worry about it absorbing and holding on to bacteria. It doesn't chip or scratch like slate. And you can cook on it just like a pizza stone. My personal favorite way to use it has actually been to warm it in the oven and serve Healthy Quick Flat Bread. When the Basalt tray is warmed, it keeps the bread warm too, which is perfect when you have guests.
It also works great as an appetizer platter with cold ingredients!
If you are interested in the Quick Flat Bread, it mixes completely in the food processor, making it an extremely easy accompaniment for a weeknight meal. But in all honesty, I make it a lot for my kids to pack in their lunches. Even my pickiest child (Ahem, Ava I am talking to you!) loves it.
This flat bread is comes together quickly because this is a yeast free recipe. I love flat bread made with yeast and make it when I have the time. But this one is my go-to recipe.
If you would like to know more about REVOL, you can find them on their website or on Facebook  or Instagram.
**This post was sponsored by REVOL but the opinions are all my own!**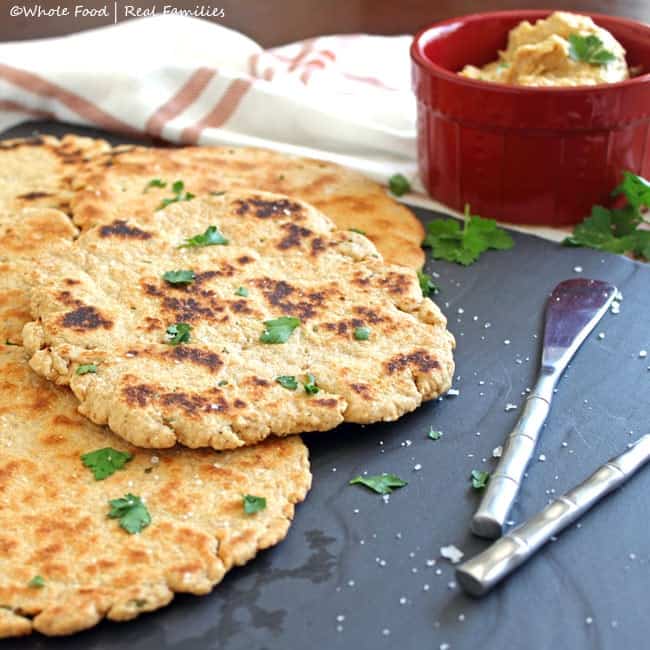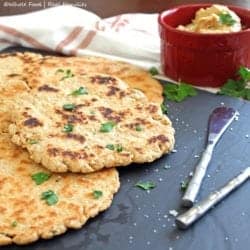 Healthy Quick Flat Bread
Ingredients
2

cup

white whole wheat flour

2

tsp

baking powder

1/4

tsp

baking soda

1

tsp

Kosher salt

1

tsp

garlic powder

2

tbsp

chopped rosemary

or your favorite herbs

1/4

cup

olive oil

1/3

cup

Greek yogurt

1/2

cup

non dairy milk

1

tsp

lemon juice
Instructions
In a food processor, pulse all the dry ingredients until well combined. Mix in the herbs.

In a small bowl mix the oil, milk, yogurt, and lemon juice until combined. Add the wet mix to the dry and pulse the food processor until a dough forms. If dough seems dry, you can add a tbsp of milk to help it come together - it will seem dry and mealy but will come together when pressed with your hands.

Turn out the dough onto a lightly floured surface. Either spray the dough with oil, or coat your hands with olive oil to press the dough and knead it into a smooth ball. Let it rest on the counter for 5-10 minutes.

Divide dough into 6 even parts. Roll each into a ball, flatten them one at a time, lightly dust with flour and roll into a rough circle.

Heat a large skillet or griddle over medium high heat. Place the rolled dough on a dry skillet or griddle, cover with a lid and cook for 2 minutes. Flip the flat bread and cook for another 1-2 minutes.

Serve warm sprinkled with herbs, fleur de sel, garlic butter or hummus!