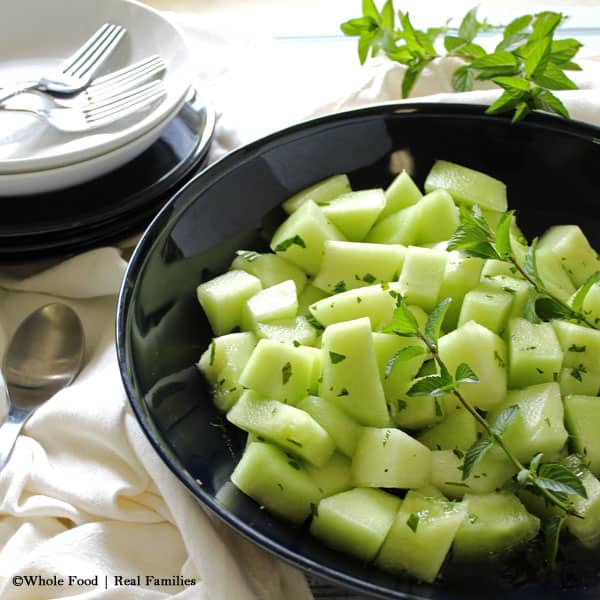 Make a summer melon something really special with Ginger Melon with Mint. Perfect as a light side or a healthy snack.
When I was a kid, I remember eating honeydew melon at a breakfast bar at some sort of corner diner. It was the first time I had ever had it and I was not a fan. It was like it forgot to be watermelon or cantaloupe (which I love!) From that point forward, I considered honeydew melon to be something to be picked around in fruit salad but never actually eaten.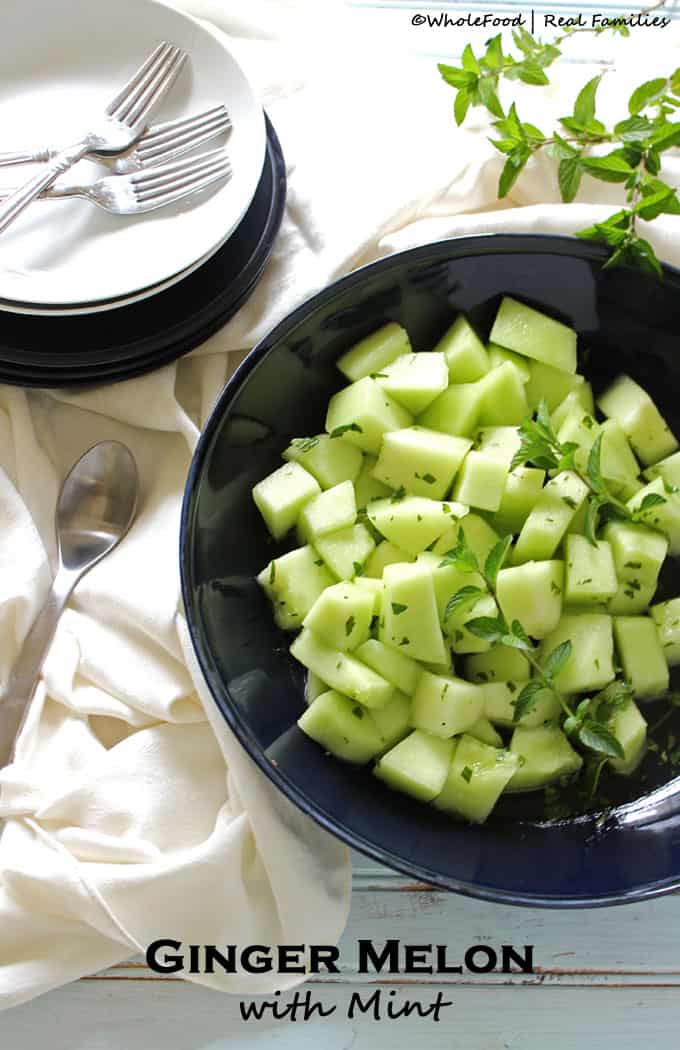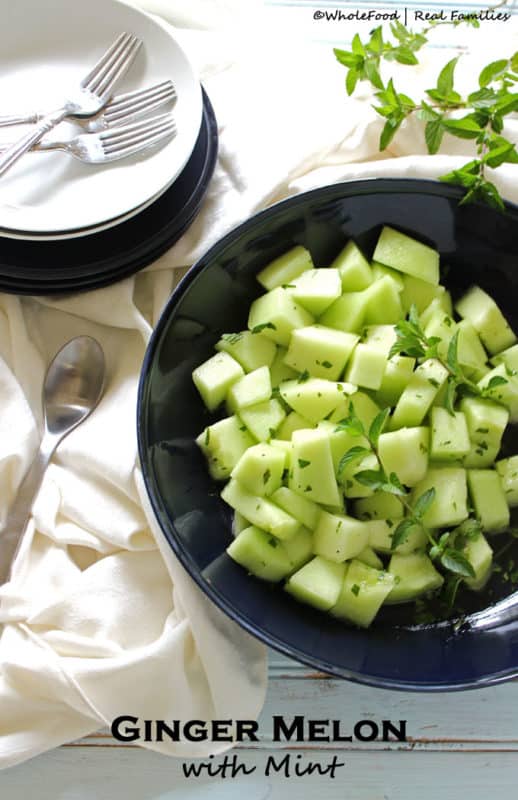 Recently, my favorite farming family brought me a box of goodies at the Farmers' Market. It was a sampling of their season's best produce. I was deeply touched by their gesture. The closer I get to the food we eat, the more I realize that farmers have extraordinarily hard jobs. Thankless jobs, even. So when honeydew melon was in the box and presented as a gift, it became a priority to figure out how to make the least sexy of all the melons fabulous.
When I split open the melon, the first thing I noticed was this was not my corner diner's melon. It was richly green and smelled sweet. Maybe all the melons that are used as fruit salad filler are picked too early?! Because this one was ripe and sweet. I never thought I would say this – I am 40 years old and have hated honeydew since I was a kid – but it was delicious! Instead of sticking it in a fruit salad as filler – which is what I was planning to do. It became the main event with a little ginger liqueur, honey and mint.
Now we seek out the honeydew melon at the Farmers' Market. And this recipe is a favorite side dish, dessert and snack at our house. As a matter of fact, I serve it often when I am pressed for time and need a simple side, like with this Pan Seared Tuna Steak.
If you are looking for other simple, no cook side dishes, check out this Simple Tomato Salad or this Cucumber Shallot Salad.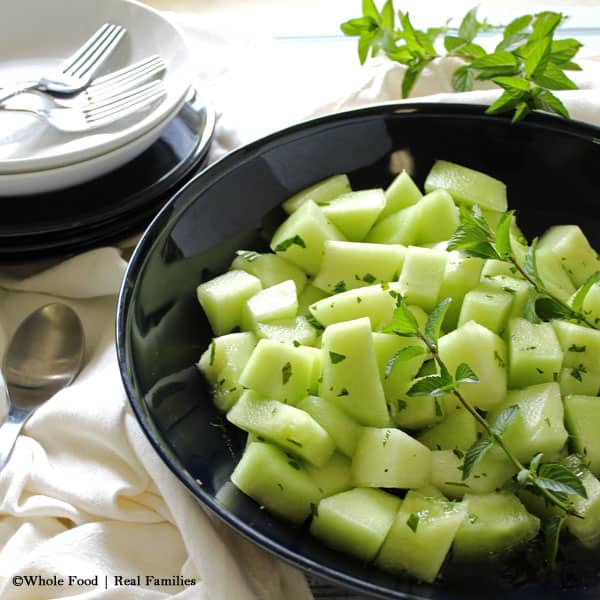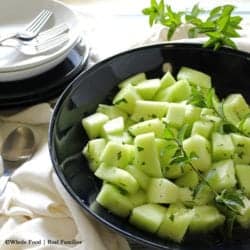 Ginger Melon with Mint
Course:
Appetizers & Sides, Dessert, Snacks & Treats
Ingredients
1

honeydew melon, cut into bite sized pieces

2

tbsp

honey

2

tbsp

ginger liqueur

or freshly grated ginger with a splash of water

2

tbsp

fresh mint, chopped

extra for garnish!
Instructions
Dice honeydew melon into bite size pieces and add to a large bowl. Add honey and ginger liqueur to a small bowl and whisk until honey is dissolved. Add mint and combine. Pour over melon and toss to combine. Top with extra mint for garnish and serve!