We partnered with FOOD NETWORK KITCHEN™ Inspirations to try their new meal kits and are seriously in love.
When it gets hot, we are always looking for summer dinner ideas. While I love to cook, when the weather is nice, we also love to head to the pool to swim with our kids and hang out with our neighbors – which makes a real dent in dinnertime.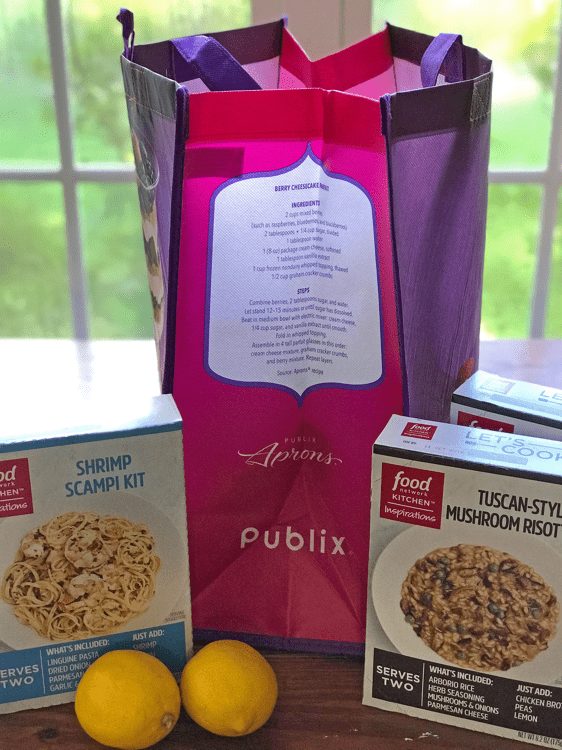 It is seriously hot where we live in the summer. So, swimming, water sprinklers and the blow-up pool are not just fun, they are a survival mechanism unless we want to stay locked up inside with our kids in the air conditioner all summer. ←- We do NOT want to stay locked inside all summer!
Summer Dinner Ideas
But every summer, it is a chore to juggle dinner against what we really want to be doing instead (playing!) The kids are good with a PB&J for about a week, then they are over it. After that we tended to resort to too much delivery pizza.
This past week, our weather was stormy all week and we were dying to get to the pool. Finally, on Sunday, we had a break in the weather, put on our suits, grabbed the pool bag and headed to the… pool that was closed for maintenance. Bummer.
Without a lot of thought, we suggested an impromptu blow-up pool party in our front yard.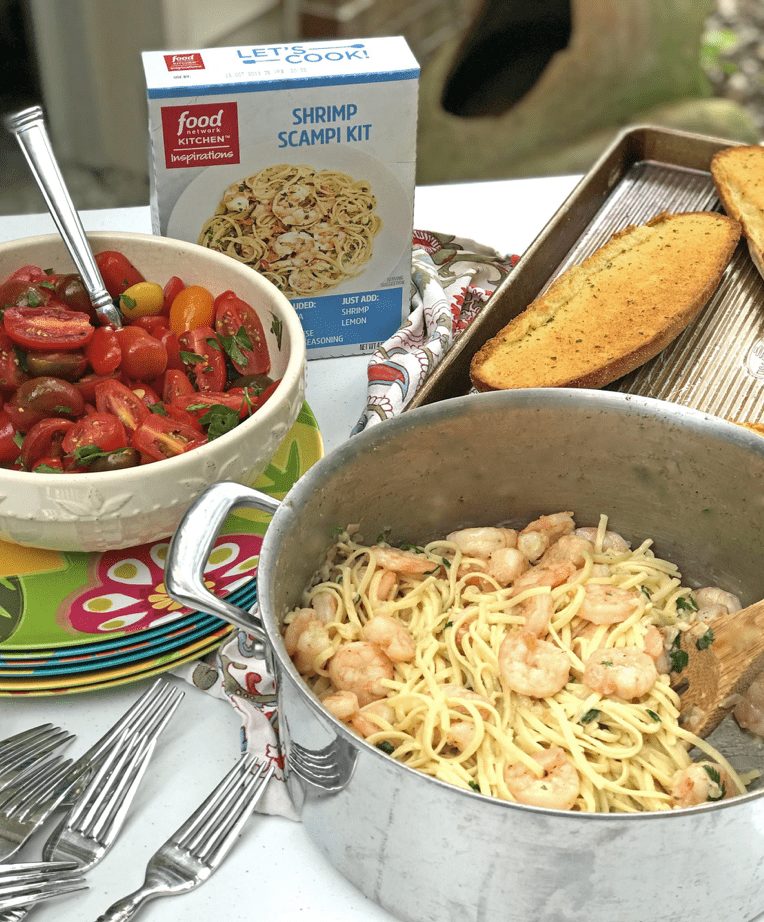 Which means, I had people converging at my house at dinner time and no plan on how to feed everyone. It was the perfect time to try the FOOD NETWORK KITCHEN™ Inspirations Meal Kits new at Publix. I had a few boxes of the Shrimp Scampi in my pantry. And because we live in Savannah, Georgia, we love our shrimp!
In less than 30 minutes, I put a chef-level meal on the table that was not takeout and was made with real ingredients! I sort of felt like a party throwing goddess, I'm not going to lie.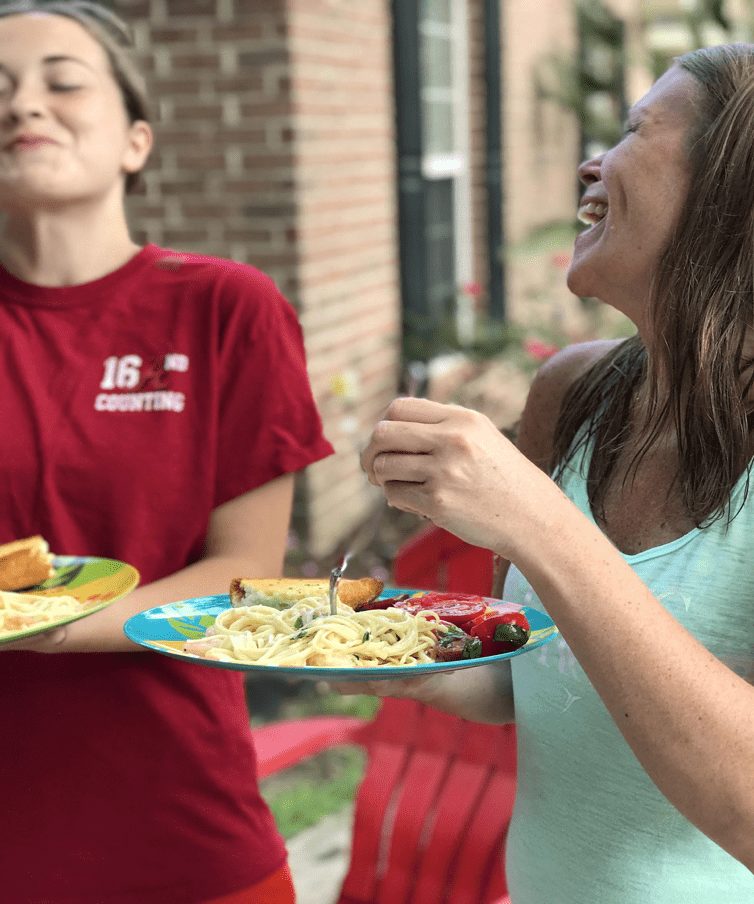 While I was watching my friends and my family inhale some awesome Shrimp Scampi, it made me think how lucky I am to live where I live… How lucky I am to have the friends we have. And how awesome it is to see everyone relaxing and laughing over a meal I didn't have the slightest stress about cooking with little preplanning.
The FOOD NETWORK KITCHEN™ Inspirations Meal Kits have already made it back on my Publix shopping list for next week. They come in four varieties: Tuscan-Style Mushroom Risotto, Shrimp Scampi, Spicy Szechuan-Style Chicken & Rice, and Chicken Tikka Masala. And my kids have requested the Tuscan-Style Mushroom Risotto Kit next. I have to say, I am pretty happy with the idea of my kids requesting things like risotto instead of more takeout. I'll call that a summer dinnertime win.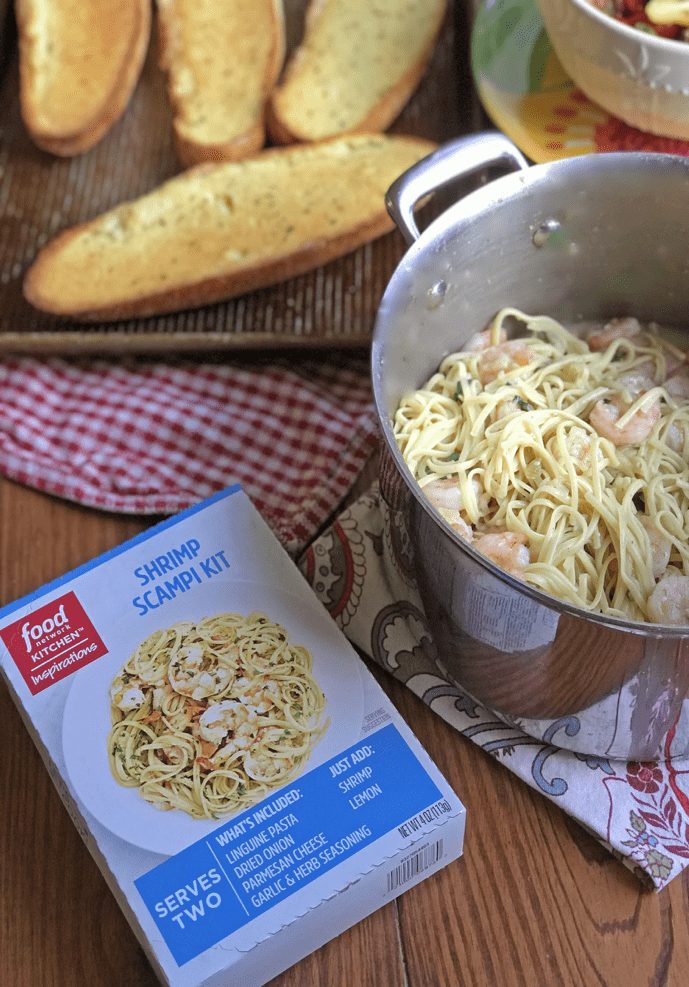 This is a sponsored post written by me on behalf of FOOD NETWORK KITCHEN™ Inspirations Meal Kits.