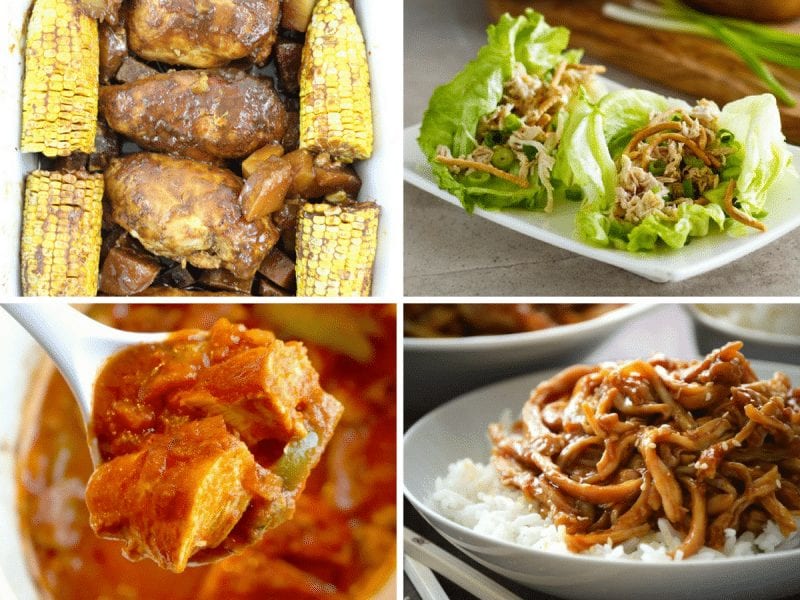 Crock Pot Chicken Breast recipes are an amazing hack for a simple dinner. Chicken breast is easy to buy in bulk, split and freeze. The whole family generally likes it. And it is so versatile that you could eat it every day and feel like you have had totally different meals at each sitting. Grab your favorite recipes in this collection.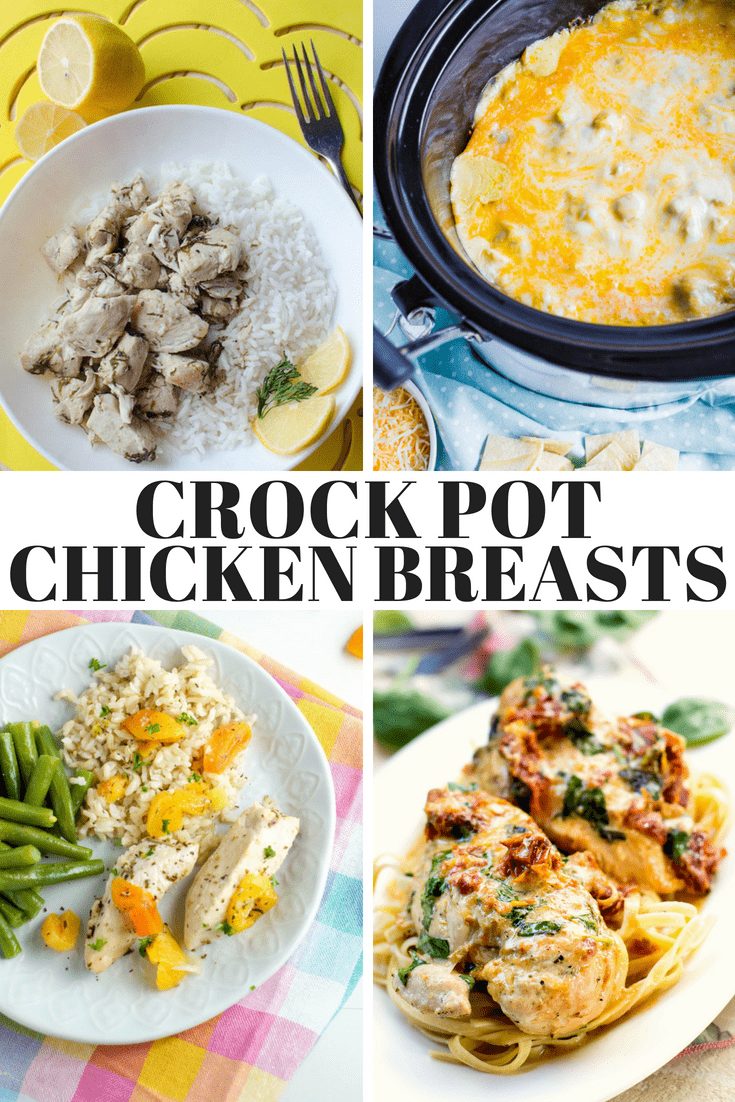 Crock Pot Chicken Breast Recipes
My favorite slow cooker chicken recipe is this Slow Cooker Chicken Noodle Soup. It is a staple at our house all year long because my kids love it. And it makes a big pot that we can eat on for several days through the week. Like many of the recipes in this collection of chicken breast recipes, all the work is done in the crock pot so it also makes for very little cleanup for mom!
It is also super easy to make a whole chicken in the crock pot, by the way. And the same rule applies, very little cleanup!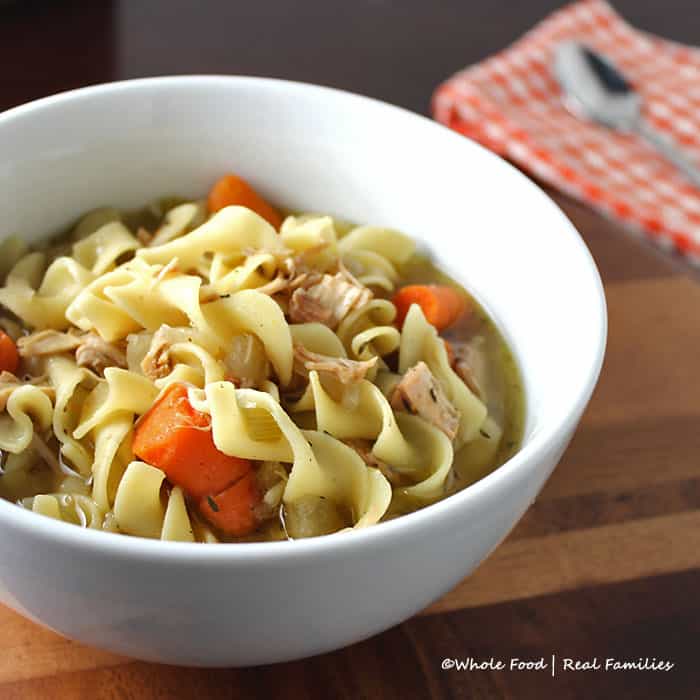 Crock Pot Chicken Recipes to Try
This past year has been really crazy for us. My 3 girls were in 3 different schools that all ran on different schedules. Add working, taking care of our home (sort of… don't judge me for all the dust and dishes!), and trying to wave at my husband in the midst of the chaos, it made for a dinner time disaster.
I generally love to cook. And am pretty good at stretching a meal and using up fresh ingredients before they go bad. But this year was a train wreck. I found myself reaching for the crock pot more often than usual and had to collect some recipes that were easy to toss in and go but still tasted good so we could enjoy dinner (and my kids would actually eat!)
This collection of chicken breast recipes for the slow cooker was my saving grace. I hope they help you too!
Chicken Breast Recipes for Your Slow Cooker
1. Crock Pot Chicken Breast and Rice
2. Crock Pot Chicken Breast and Stuffing
3. Crock Pot Tater Tot Chicken Casserole
4. Crock Pot Chicken and Pesto Soup
5. Crock Pot Greek Chicken
6. Crock Pot Chicken Pot Pie  <— did someone say chicken pot pie! YAY!
7. Crock Pot Lemon Chicken
8. Crock Pot Creole Chicken
9. Crock Pot Chicken Cordon Bleu
10. Easy Crock Pot Chicken Verde Burritos with Caramelized Onions  <— my husband's favorite
11. Crock Pot Honey Bourbon Chicken
12. Crock Pot Teriyaki Chicken <— my little kids ask for this by name
13. Crock Pot Cream Cheese Chicken Chili
14. Crock Pot Chicken Cacciatore
15. Crock Pot Apricot Chicken
16. Crock Pot Tuscan Chicken
17. Crock Pot Chicken Enchilada Casserole
18. Crock Pot Pineapple Chicken
19. Crock Pot Chicken Lettuce Wraps  <— my teenage daughter and I LOVE these!
20. Crock Pot Chicken with Green Chilis
21. Crock Pot Queso Chicken Chili
22. Crock Pot Chicken Vegetable Soup
23. Crock Pot Chicken and Biscuits
24. Crock Pot Sweet and Spicy BBQ Chicken
25. Crock Pot Chicken Fajitas
26. Crock Pot Rotisserie Chicken
27.Bacon Wrapped Crock Pot Chicken
28.Crock Pot Chicken and Broccoli
29.Italian Crock Pot Chicken
30.Crock Pot Sticky Chicken
Which recipes are your favorite!? Let us know in the comments when you give them a try!