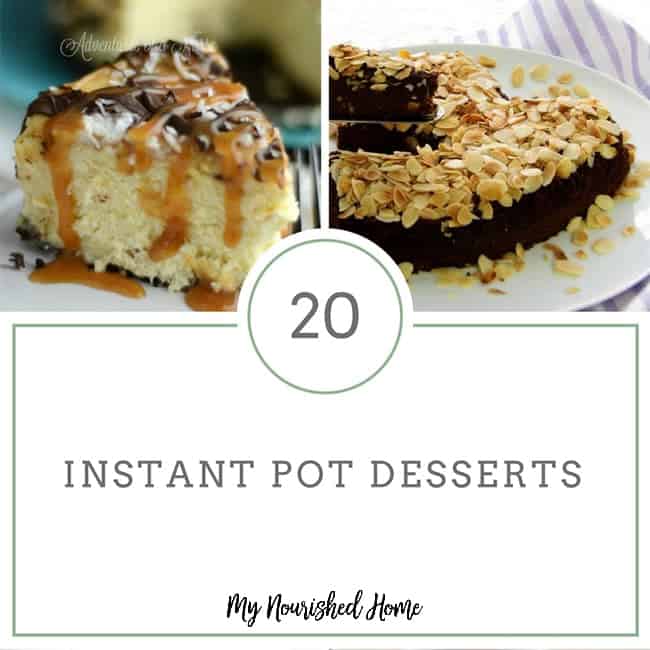 Prepackaged cookies, chips, and candy are instant and delicious. But if you are looking for a delicious dessert that can be made right from your Instant Pot or pressure cooker, you've come to the right place! Here are 20 Instant Pot desserts.
If you have never cooked with your electric pressure cooker, don't worry. They have come a long way since your grandma's pressure cooker – even your mom's. Once you get the pressure cooker bug, you will want to pull it out for every meal. It seriously cooks so much faster than conventional meathods. It has saved more dinners than I can count – when I forgot to thaw the chicken or even forgot I was supposed to cook dinner until it was time to go to the table!
But once you master fast and easy dinners, you are going to want to tackle Instant Pot Desserts! And of course, we are here to help you out with a list of our favorite recipes.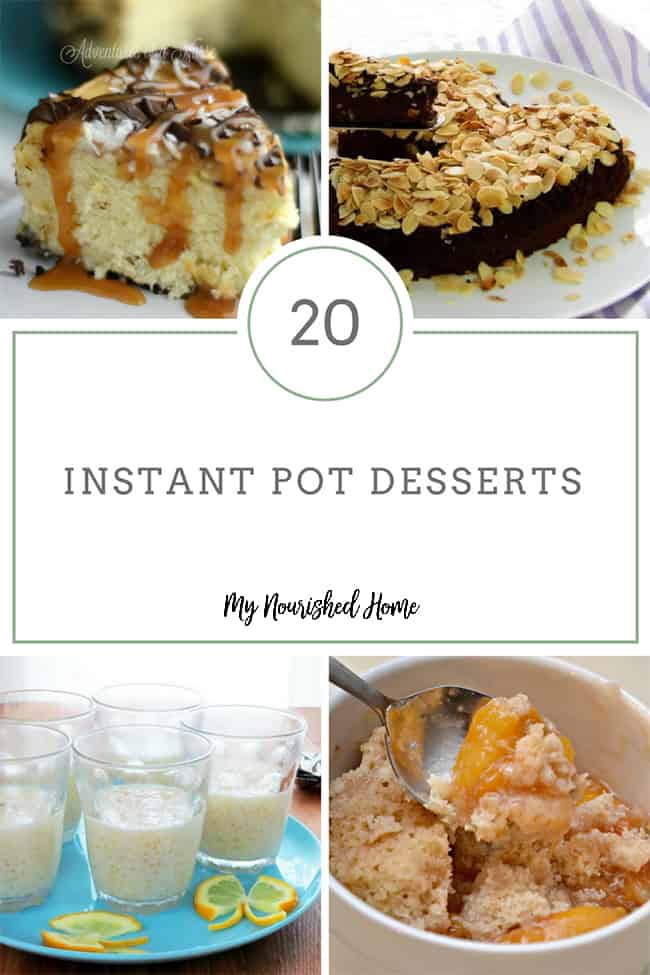 20 Instant Pot Desserts
Don't think that using the Instant Pot for Dessert means a sacrifice in taste, texture or options! From chocolate to cheesecake and pumpkin to peaches. There is a favorite dessert in this list for everyone… including my husband's favorite key lime pie!
Simple Caramel Flan
Instant Pot Dessert is right after Instant Pot Dinner!
Of course you have to eat your dinner first before you can eat all that dessert. Our favorite Instant Pot recipes are these Pressure Cooker Beef Short Ribs. They are so easy to make.