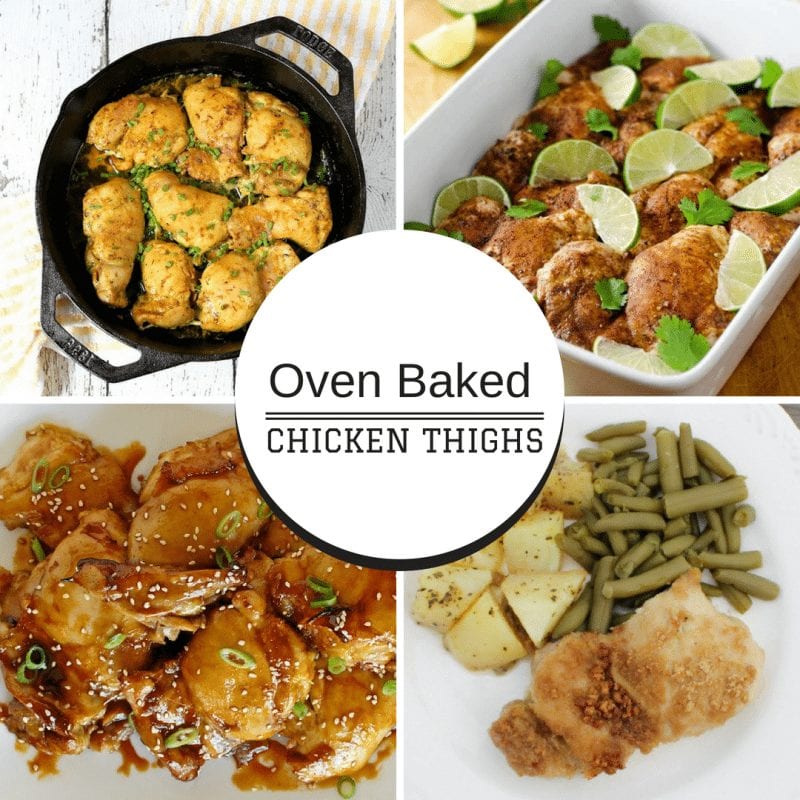 Oven baked chicken thighs are a staple around our house because they are delicious, versatile and cheap!
I used to joke with my husband that the only thing I wanted to feel secure is th ability to go to the grocery store without using a calculator to make sure we could afford the bill at checkout. That was a time in my life that we ate a LOT of chicken thighs.
We have come a long way since then but chicken thighs are still a staple on the menu!
One of our favorite recipes is this Rosemary Alfredo with Oven Baked Chicken Thighs. It has been around as long as I've been looking for recipes that use up all the chicken thighs in my freezer. 🙂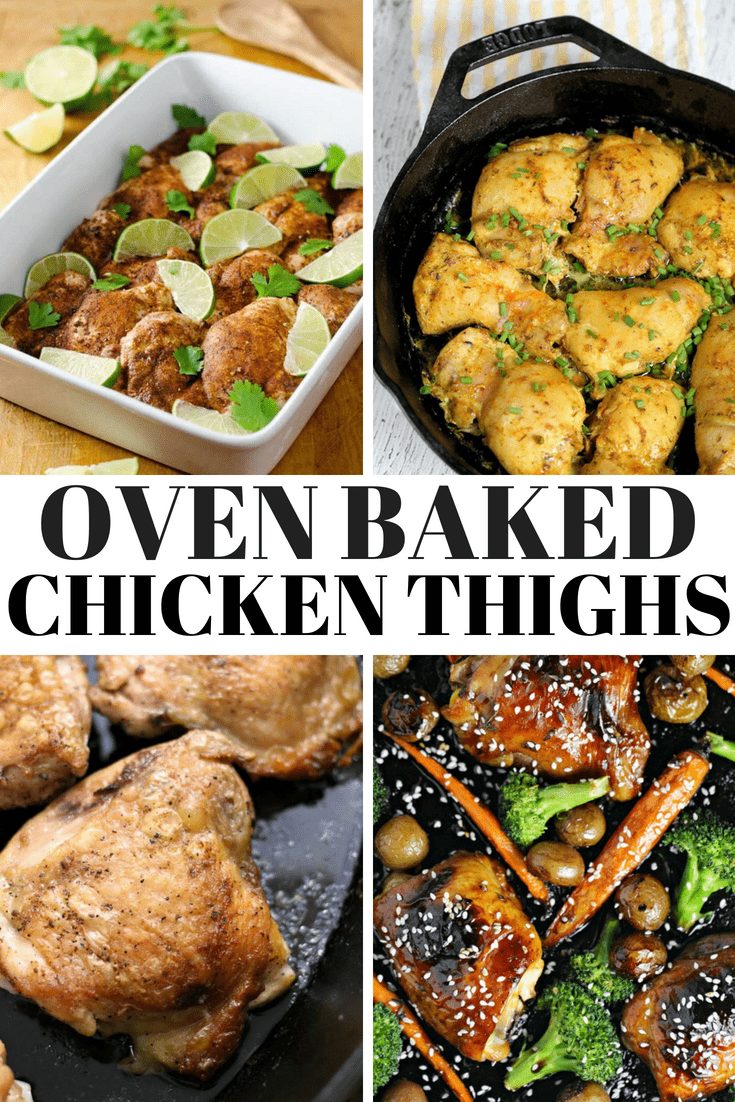 Oven Baked Chicken Thighs
Before I was broke and hungry, I was so sure that I only liked white meat. Um, not so much. I love thighs and chicken legs. They are rich and delicious.
The big thing is just learning how to cook them. If you want them with crispy skin, don't leave them in oil! If you are going to brown them, make sure the pan is nice and hot.
If you want to bake them, cook them on a rack so that air circulates around them and the chicken is not resting in the rendered fat at the bottom of the pan! (Ever have chicken that is crisp on top but the skin is mushy on the bottom. Black!)
I've collected some of our favorite oven baked chicken thigh recipes for you to try!
Baked Chicken Thigh Recipes to Try
1. Cheerios Crusted Baked Chicken Thighs
2. Baked Turmeric Cast Iron Chicken Thighs
3. Baked Garlic Chicken Thighs
4. Asian Glazed Chicken Thighs
5. Blackened Chicken Thighs
6. Baked Chicken Thighs
7. Crispy Shake and Bake Chicken Thighs
8. Crispy Chicken Thighs
9. Roasted Chicken Thighs with Vegetables
10. Maple Mustard Chicken Thighs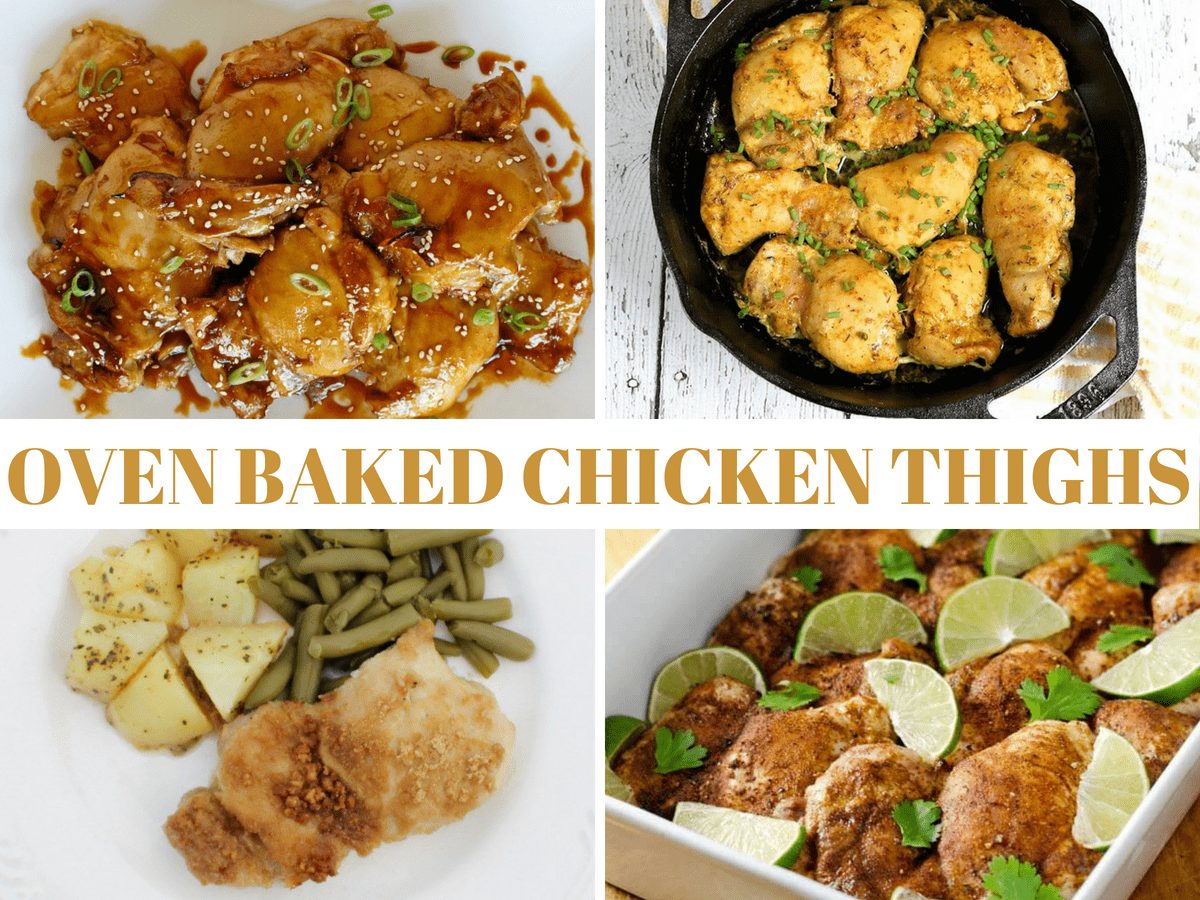 More Chicken Thigh Recipes
11. Honey Dijon Mustard Baked Chicken Thighs
12. Buffalo Ranch Baked Chicken
13. Garlic Roasted Chicken Thighs and Potatoes
14. Malaysian Satay Inspired Chicken Thighs
15. Honey Garlic Chicken Sheet Pan Meal
16. Brined Roasted Chicken Thighs
17. Crispy Oven Fried Chicken Thighs
18. Baked Honey Curry Chicken Thighs
19. Chili Roasted Chicken Thighs
20. BBQ Chicken Thighs