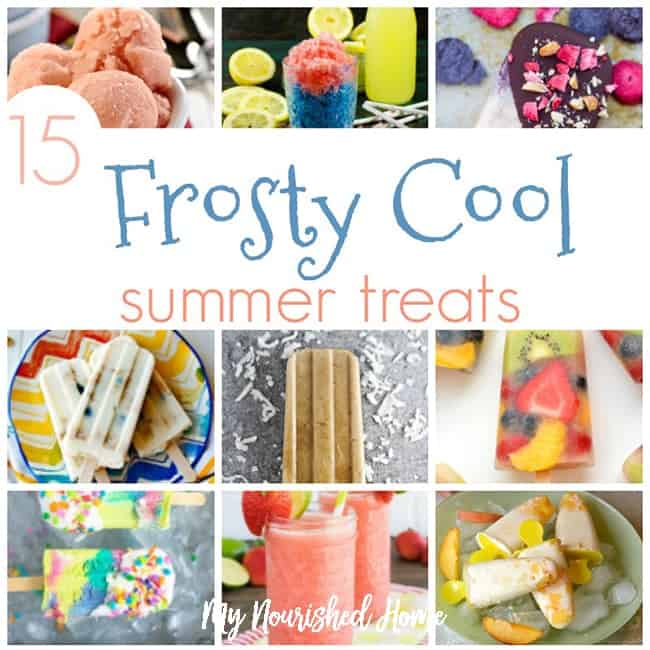 Want to take the next play date to the next level with some really Frosty Cool treats? How about a Coke Float popsicle?  Perhaps you'd like to serve up some Strawberry Limeade Slushies?  We found 15 Frosty Cool Treats for Summer for you to try, and yes, we're pretty excited too.
Be the Coolest Parent of the summer and serve your guests some Fresh Fruit Popsicles or Unicorn Rainbow Ice Pops. Also, be sure to bring some Café Latte Popsicles for your Mom friends too, so they can't help but love you back.  Actually, why not share the collection with your friends, so that they can make them too! Win, win, right?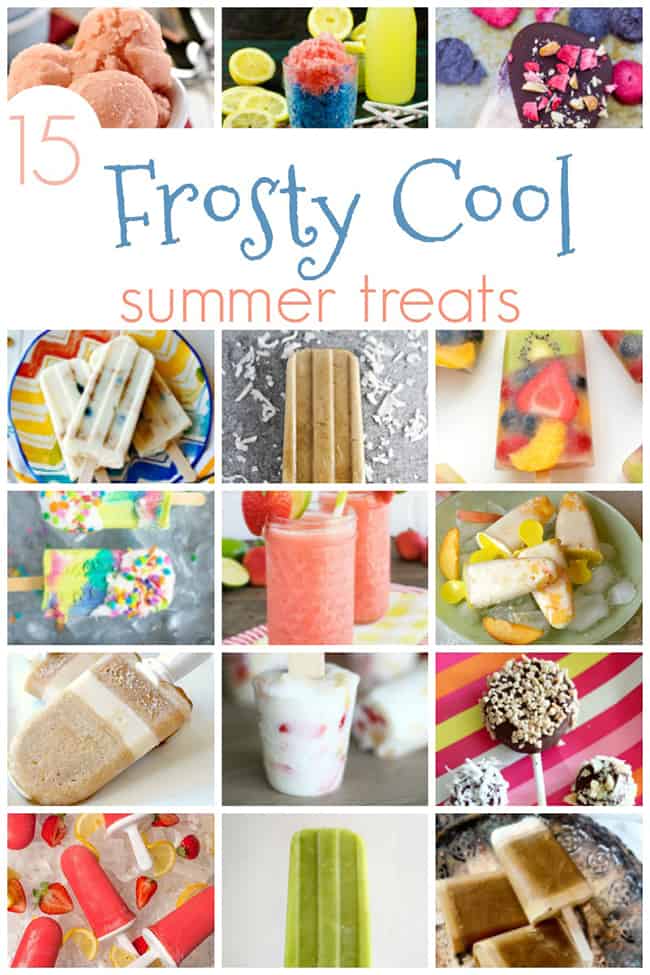 Frosty Cool Treats for Summer
My kids love popsicles all year, but especially when it is SO HOT down south. One of our favorite things to do after dinner (and lunch, who am I kidding?!) is to sit outside on the back step or on the driveway and play games and cool off with a frosty treat. But you have to eat them fast or they melt down here. Good thing we are right by the water hose so I can rinse hands before we go back inside and little sticky hands touch everything!
Frozen Fruit Pops by Our Best Bites
Watermelon Sherbet by Five Heart Home
Coke Float Popsicles by Lil' Luna
Color Changing Lemonade Slushies & Popsicles by the Flavor Bender
Coconut Mocha Pops by Home Cooking Memories
Peaches and Cream Popsicles by Bless This Mess
Strawberry Banana Frozen Yogurt Popsicles by Six Sisters' Stuff
Fresh Fruit Popsicles by One Little Project
Avocado Popsicles by Crazy for Crust
Sugar-Free Strawberry Lemonade Popsicles by the Fit Blog
Strawberry Limeade Slushies by Bru Crew Life
Yogurt Parfait Breakfast Popsicle by Food Folks and Fun
Banana Split Popsicles by Dinner Then Dessert
Unicorn Rainbow Ice Pops by Flour on My Face
Café Latte Popsicles by the Thrifty Couple