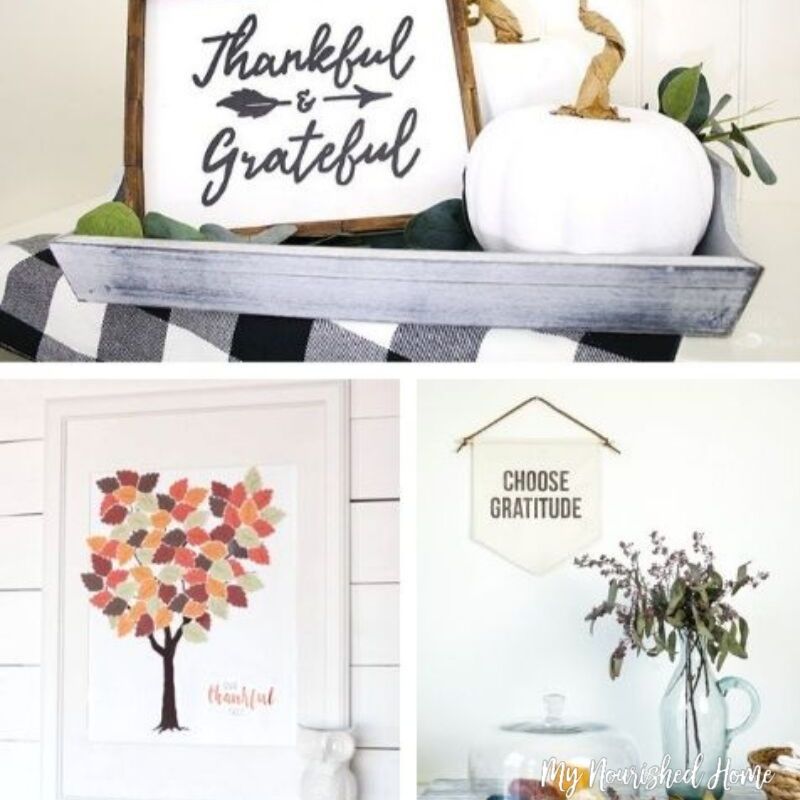 Get your walls ready for the holidays with these 20 DIY Thanksgiving Wall Art Ideas!
Thanksgiving Wall Art
Since I live in Savannah, Georgia, there is always a chance that it is still warm in November. So I am always looking for ways to give the house that warm and welcoming holiday feeling — without making it actually too warm. Since the fireplace is out until we are sure the weather has given us a break, one of the ways I decorate for Fall is by changing out some of our pictures and wall decor.
These Thanksgiving wall art ideas are not just fun, they're also a lot more special because they're handmade – and really reflect the messages I want my family to read every day.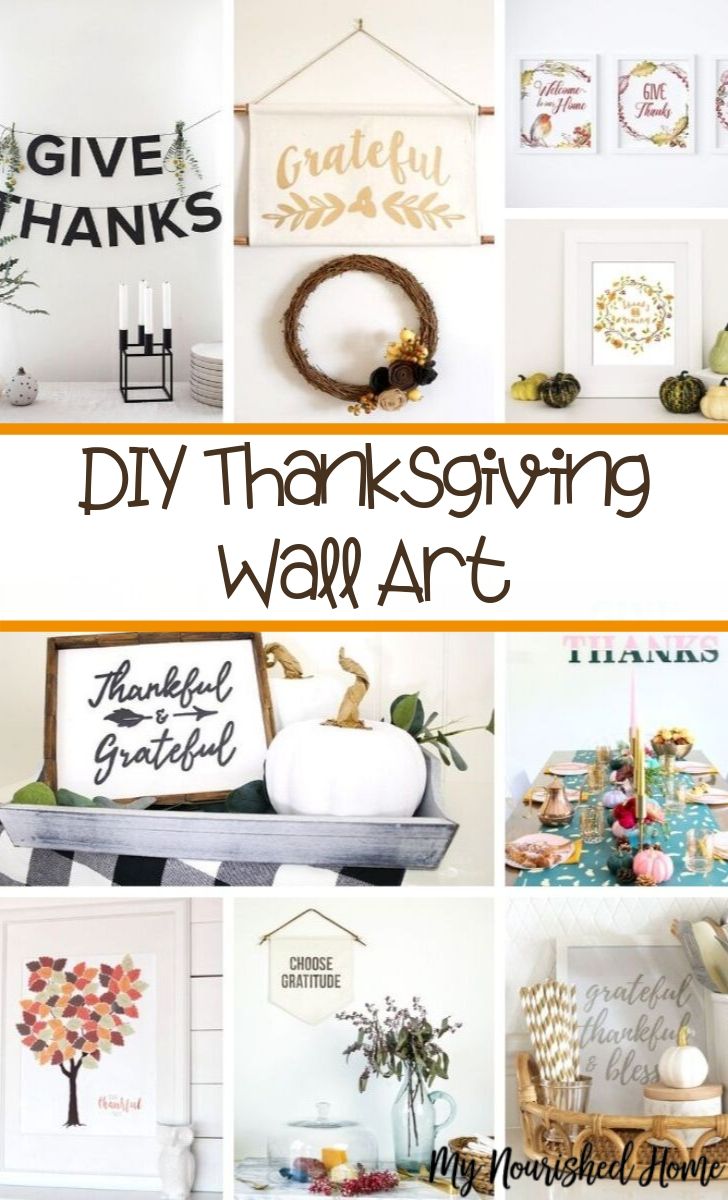 I love that the signs in this collection vary in size and shape so there's something for every room in the house. Some of the messages are timeless enough that I can leave the wall art up long after the Thanksgiving season is through (at least until they have to give way to the Christmas decor!) In fact, some of it has become more permanent pieces in our home decor because I like them so much.
So whether you're trying to spice up the walls for Thanksgiving or just want to update the wall hangings around your house, these DIY wall art ideas are the perfect fit!
Try one out and let us know how it goes for you!
DIY Thanksgiving Wall Art Ideas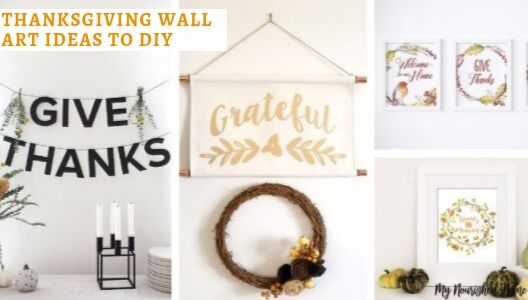 More Beautiful Wall Art Ideas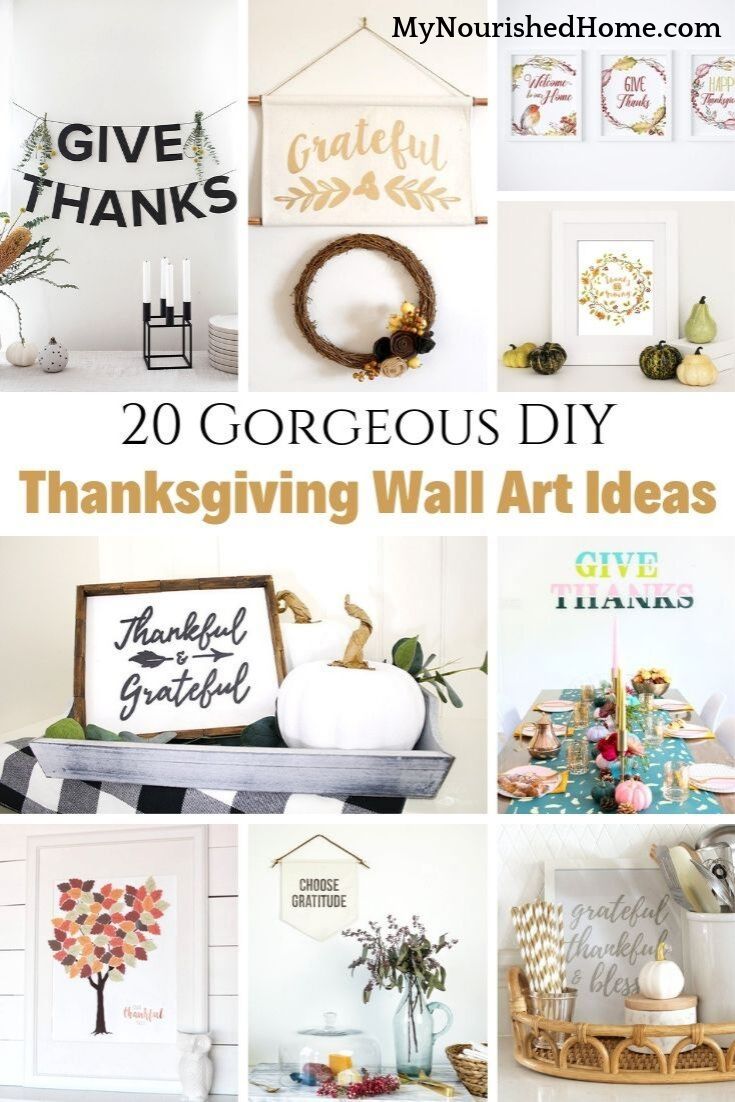 What are some of your favorite holiday wall art ideas? Do you prefer to make your own or buy ones that are already made? Let us know in the comments below or visit our Facebook page and leave a comment there! We'd love to hear what you have to say!