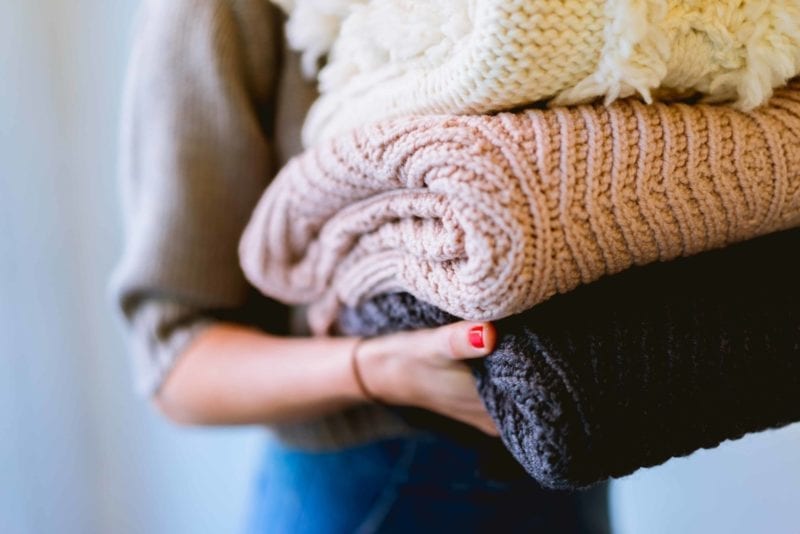 Understanding yarn weight is a real barrier to entry for want-to-be crafters who feel so overwhelmed by the choices in the local craft store. This guide will not only help you understand the classifications but will make suggestions for projects best suited to each weight.
A quick lesson in understanding yarn weight will help you get more comfortable picking exactly what you need. And it will help give you the language to ask someone for help in the store! <— Lots of us think that everyone standing in the yarn aisle knows exactly what they are doing, except us.
Understand Yarn Weight
There is an overwhelming number of beautiful yarns in every craft store and yarn aisle in the world. Ask a yarnie, and they will get a starry look in their eyes.
For the knitter or crochet enthusiast, the vast choices couldn't be better for inspiring creativity. On the flip side, it easily creates a mini-dilemma when choosing which yarn to use for what project. To cater or this problem, systems for standardization of yarns were introduced.
The most widely known system is the use of 'yarn weight'.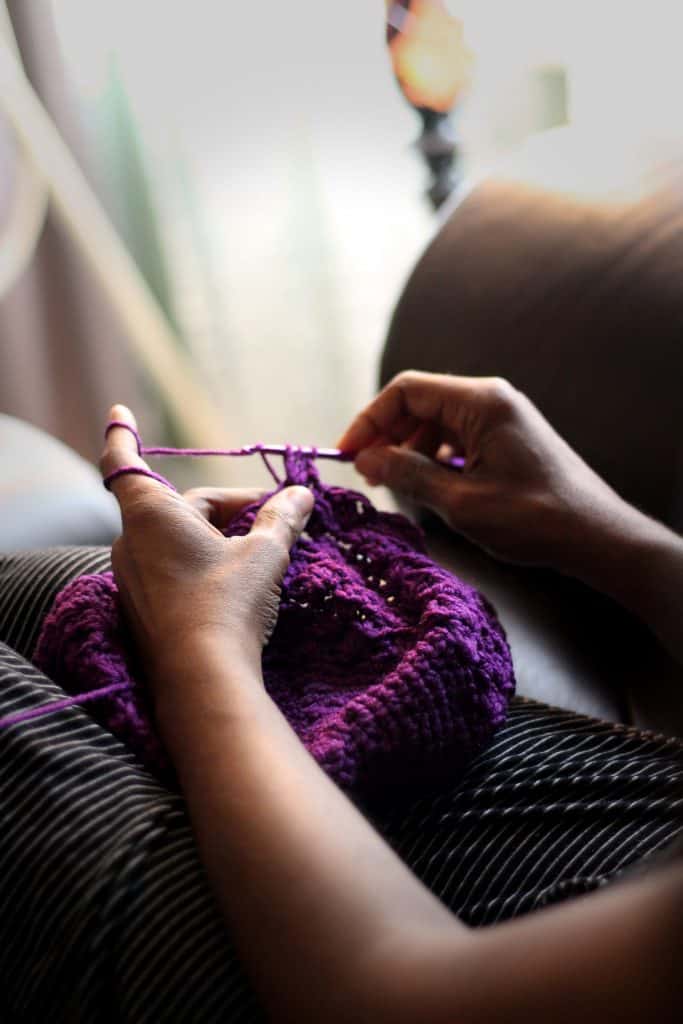 What is yarn weight?
It might surprise you to know that yarn weight doesn't actually refer to the mass of the yarn but its thickness.
Yarn weight is a standard system that groups different types of yarns based on the thickness of the thread. You might assume that the thickness of a yarn would be proportional to its weight. But that is actually not accurate since the different materials from which yarns are made have different densities.
Nothing is Standard… Go figure…
You should know there is hardly anything standard when it comes to discussions about yarns. The types of yarns that may fit into size 1 under the American classification system may vary from yarns created in other countries. For that matter, yarn weights seem to vary from manufacturer to manufacturer.
This creates an obvious problem, especially when trying to substitute yarns. It is better to familiarize yourself with the standards in your country or better still, learn to understand how pattern writers use the gauge to account for these variations. <—- article about understanding gauge is coming soon. 🙂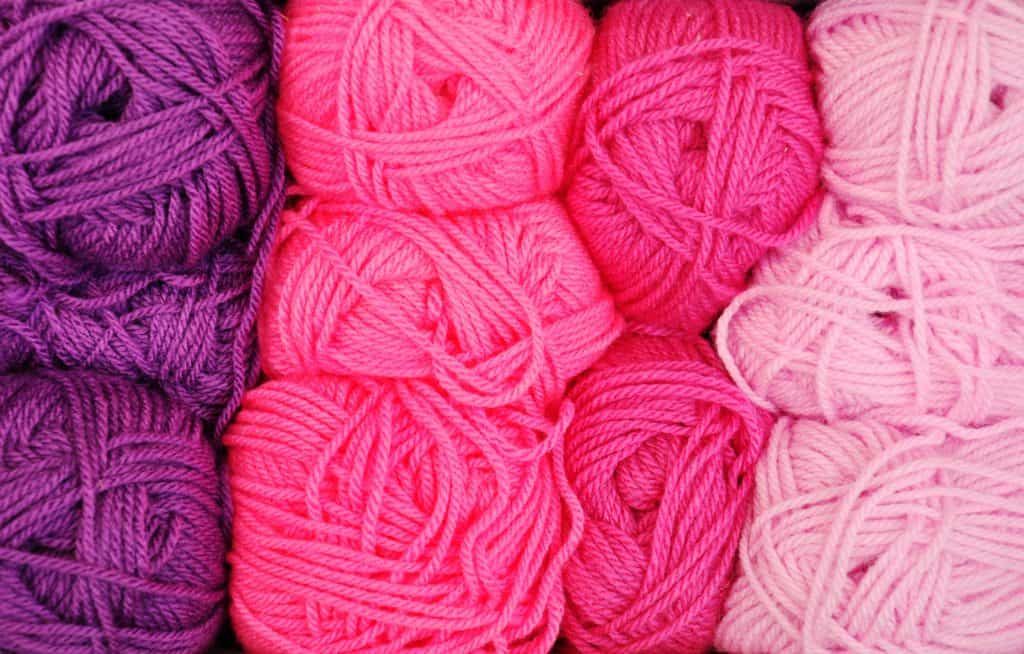 Here are the common yarn weights and how you might use them:
Size 0: Lace
This category encompasses the finest yarns available. The fact that virtually every fine yarn is present in this category means there are many types of yarns that are classed as having lace weight. Cobwebs, threads and light fingering yarns are all classed under size 0.
What can you use it for?
As the yarn or thread in this category is super-fine, it is often used for the most delicate knitting projects such as conferring a lacy appearance on dollies and shawls.
Size 1: Superfine
This class is commonly connoted as fingering (US) and sock weight yarn although there is a difference between fingering and sock yarns. Fingering yarns are slightly thinner than sock yarns. The yarns in this category are next in thickness to the lace yarns and they work very well for creating delicate pieces.
What can you use it for?
Superfine yarns can be used for making items for babies such as shawls and sock patterns. Lacy items can also be made from fingering yarns.
Size 2: Fine
The yarns in this category are also called sport, sport weight (US) or baby yarns. The 'sport' title appears to have originated from the fact that the yarn weight is widely employed in making sport wear and not from any close association with athletics.
What can you use it for?
Fine yarns work very well for items such as socks, heirloom sweaters, wraps and many other delicate accessories. As mentioned earlier, they are also widely employed in knitting sportswear.
Size 3: Light
Lightweight yarns are also called DK or double knitting (UK) yarns. The name double knitting refers to the fact that Light yarns are made from the piling together of two thinner yarns.
What can you use it for?
Since they are a little bit heavier than Fine weight yarns, they are suitable for knitting garments and heavy baby items.
Size 4: Medium
This is by far the most common type of yarn. Its ease of use makes it a great options for people that are just finding their way around knitting. Medium weight yarns are also called Worsted (US) or Aran (UK). They are about twice the weight of sport yarns.
What can you use it for?
The yarn is ideal for making just about anything a beginner is willing to try out and it is quite great for working up Afghans.
Size 5: Bulky
This yarn weight is also known as 'chunky' in the UK. This category accommodates different yarns of varying weight and sizes. It appears many companies prefer to dump any yarn thicket than Worsted under this category. This creates an obvious problem when trying to substitute yarns in this weight category. Bulky yarns are about twice as thick as worsted weight yarns.
What can you use it for?
Bulky yarns work up well with large needles and hooks making them very good for the heavy stuff such as sweaters, rugs, scarves, throw pillows, etc.
Size 6: Super Bulky
This category embraces yarns that are heavier than bulky.
What can you use it for?
It is great to use with large needles or hooks and it is also commonly used for heavy items such as hats, scarves, and cowls.
Size 7: Jumbo
Some categorizations list a seventh class of yarns known as Jumbo. Although not yet completely accepted, the class was developed to accommodate the super thick yarns that have come to market in the past few years.
There you have it! Highlighted above are the yarn weight classifications and what each category is suitable for. Remember, it is important to use the correct yarn for the correct project if you want your project to turn out like the pattern. If you are a freewheeling yarn lover like me, I tend to play around with weights and styles to see what I can create.
A good knowledge of yarn weights also gives you the freedom to substitute freely while working and you can easily exploit the unique properties of different yarns such as color, fiber content, etc. and still create something great.