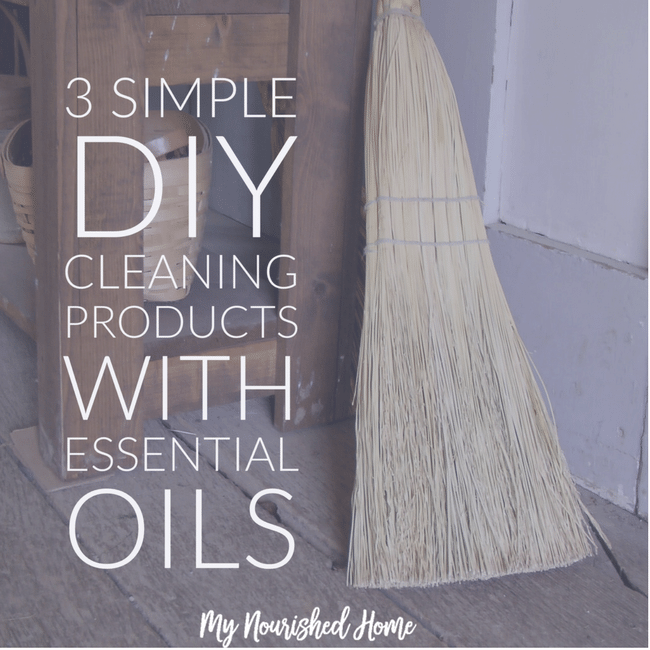 You can ditch the chemical cleaners and make your own simple DIY cleaning products at home. They are safer, they smell great, and I save a lot of money by making them myself.
Sound complicated? It is no more complicated than filling a spray bottle if you know which essential oils to use. Here are the household cleaners that I make myself and wouldn't have any other way.
3 Simple DIY Cleaning Products from Essential Oils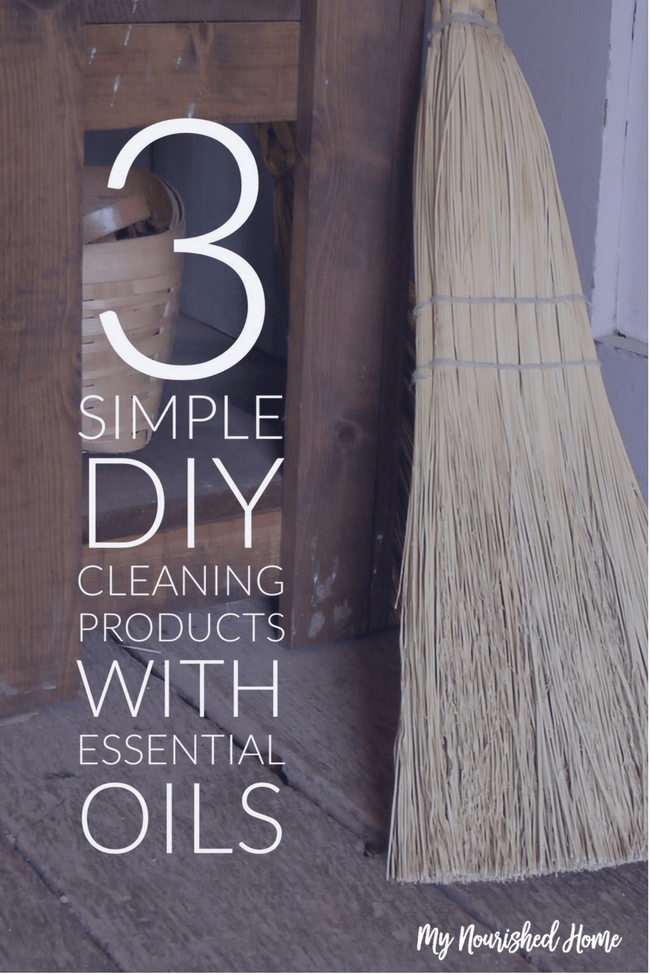 All-purpose lemon cleanser
Nothing beats having a great all-purpose cleaner that you can use in all rooms of the house. Something that's safe to use from the baby's room, to the kitchen and even the bathroom is a real winner, especially in a busy household. Lemon is a degreaser and it also smells great so it's a good choice when making an all-purpose cleanser. Here's a simple recipe to make it happen:
2 cups white vinegar

2 cups water

1 teaspoon of natural dish soap

30 drops of lemon essential oil
Daily shower spray  
A daily shower spray will help prevent build-up in the shower. All you need to do is keep the bottle handy and whenever someone is finished in the shower, they spray it in while it's still wet. Make your own like this:
1 ½ cups water

1 cup white vinegar

½ cup rubbing alcohol

1 teaspoon of liquid dish soap (natural)

15 drops of lime essential oil

15 drops of tea tree essential oil
Lavender air freshener
When your house smells great, it just feels cleaner. You can do this with your own lavender air freshener from essential oils. Here's how you can do it:
¾ cup water

2 tablespoons rubbing alcohol or real vanilla extract

10 drops of lavender oil

5 drops of chamomile oil
Now that you know how to make these three simple DIY cleaning products, you can get rid of the harmful stuff from the store that is full of chemicals and replace them with something natural. You'll likely find you like it so much better, you may want to replace all of your chemical-laden cleaning products with natural, essential oils instead. Read more about replacing chemical household cleaners here.
You can also mop your floors, clean your dishes, and even make a toilet scrub from natural ingredients and essential oils. But my favorite trick of all time may be refreshing my mattress after potty accidents when I was potty training my kids. Are you ready?