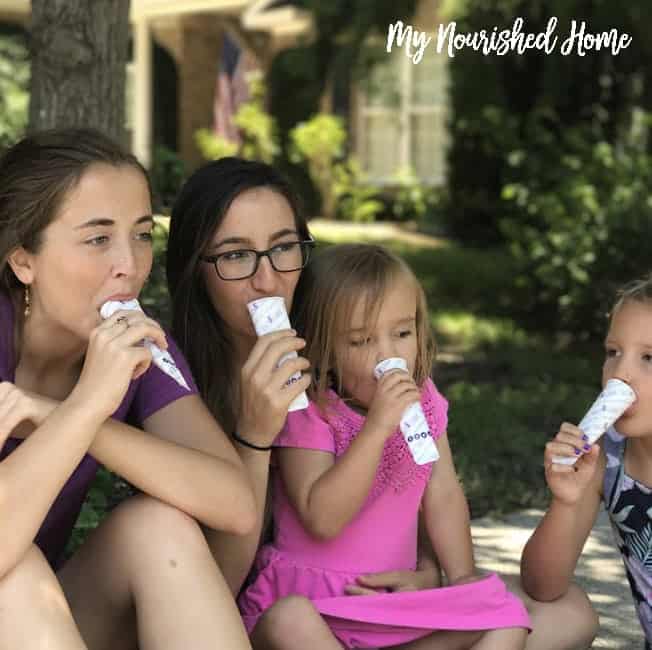 This post is sponsored by Jolly Llama. But the opinions are completely my own.
We try to keep an eye towards eating healthy most of the time in our family. That doesn't mean we keep a perfect diet, in fact, we are wildly imperfect. Our method of setting limits on treats and sweets is that we keep primarily healthy food in the house and reserve pizza and ice cream for the times we eat out.
Except for vacation…
On vacation, we go crazy.
This summer our family made our yearly summer trek to St. Simmons Island, which is a sleepy, beach town off the coast of Georgia. In case you have never ventured to the Golden Isles along this coast… It is hot here. Crazy, sometimes brutally hot. So we often play in the morning, cool off in the heat of the day eating popsicles or ice cream on the porch and play again in the evening. This works pretty well for us every year since some of our kids are still young and struggle with the extreme heat.
Along with our kids, we also brought our friend and my assistant, Makayla. I call her my assistant because I don't know what else to call her. Makayla met our family when she was 15 years old and we needed a babysitter. She is now a junior in college and has done everything from watching our kids, to help cook for the blog, to staging photos and handling social media. But the truth is, she has been part of our family for so many years that she feels more like my 4th child than anything else. And my kids look to her more as an older sister than a nanny.
Makayla has struggled with painful GI issues her whole life. I don't mean that faux-allergy, trendy not to eat gluten or dairy, kind of GI issues – I mean the kind that requires medication now and probably surgery later in life. (I did ask her permission to share this fact!) Because of that, she steers clear of food her body has difficulty digesting. She also happens to be freaky fit and eats healthy for that reason as well.
Until vacation. And all the ice cream.
We love ice cream.
But one too many scoops left our Makayla doubled over in agony for most of a day and into the night.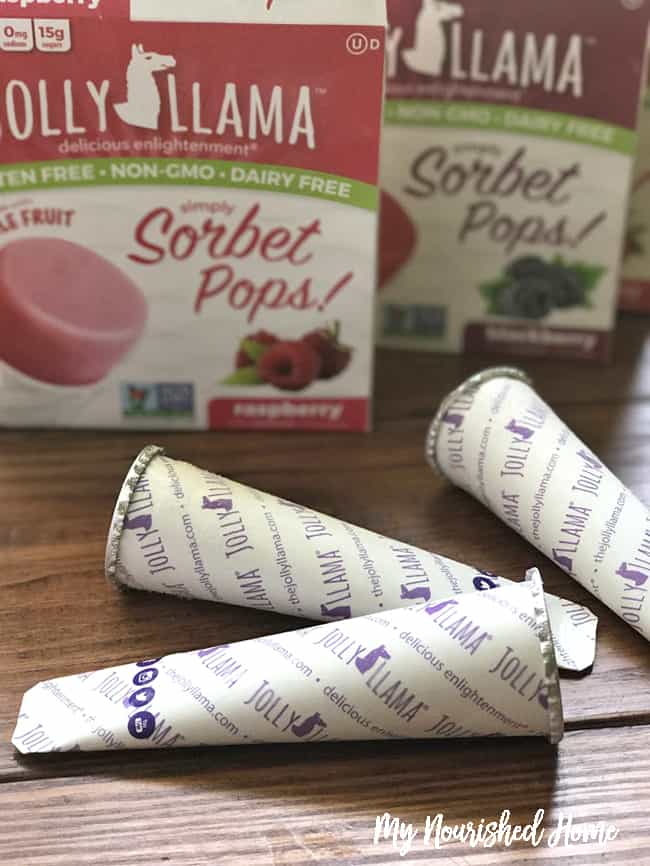 In case you missed it earlier, I love her like she is my own child. After making sure she was going to be okay and that I didn't need to get her to a doctor – I went to the grocery store to find a dessert that she could enjoy for the rest of the week without the side effects. (I couldn't stand the idea that she would end up sitting there staring at us while we ate ice cream in front of her.)
I found Jolly Llama Sorbet and Cream Pops at the nearest Walmart. The label said gluten-free, dairy-free, and Non-GMO. That sounded a lot like what we needed.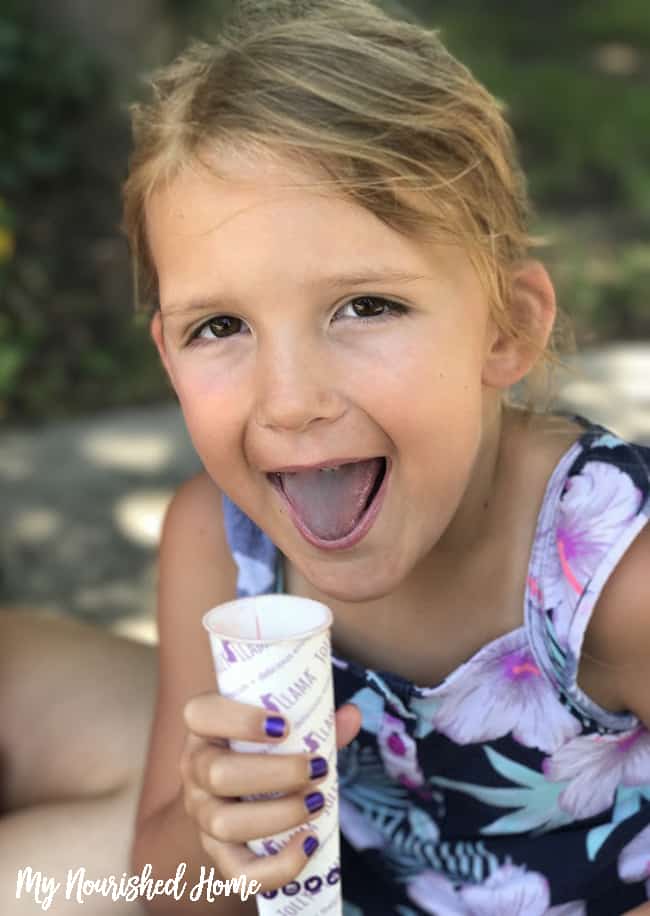 My kids devoured the box of Jolly Llama Sorbet Pops instead of the usual nightly ice cream. (We later figured out there is a Sea Salt Caramel Cream Pop!!) So the next day, we headed back to the store and loaded up the freezer for the rest of our vacation. And every day after that we sat on our porch in the afternoon and cooled down with our new friend Jolly Llama.
If you've not yet found Jolly Llama in your local store, they are made with actual fruit and the cream pops are made with coconut cream. There are no dyes, artificial flavors, GMOs, gluten or dairy… basically no junk. Which means….
Jolly Llama has made its way into our healthy home freezer now that we are no longer vacationing. Now, we sit on our back steps at night and share them with our kids after they eat their vegetables.