We really could celebrate National Sandwich Month and National Sandwich Day all year long. The sandwich is everything from a time saving go-to when you are to tired to cook to a gourmet meal. (Croque monsieur anyone?)
There is a reason we depend on the sandwich all year long. It is delicious and dependable. Creative and comforting. Perhaps the reason we love sandwiches at home is that everyone can get in on the action in the kitchen. Even the kids have a hand in making sandwiches.

My little ones get especially excited when I make these Cinnamon Maple Oatmeal Cookies. Because they know they can always talk me into making Homemade Oatmeal Cookie Sandwiches. If you ever want to get your kids in the kitchen, just tell them you need help slathering buttercream frosting between 2 cookies!
The result is usually a very messy kitchen. And very, very messy kids. Lots of delicious cookies. And even more laughs. I hope you enjoy making all of these sandwiches with your family this month. And that you'll have sandwiches for dessert along with your sandwiches for dinner!
Homemade Oatmeal Cookie Sandwich from Whole Food | Real Families
Head back to your childhood with this Homemade Oatmeal Cookie Sandwich. This version is just a little healthier and without the plastic wrapper!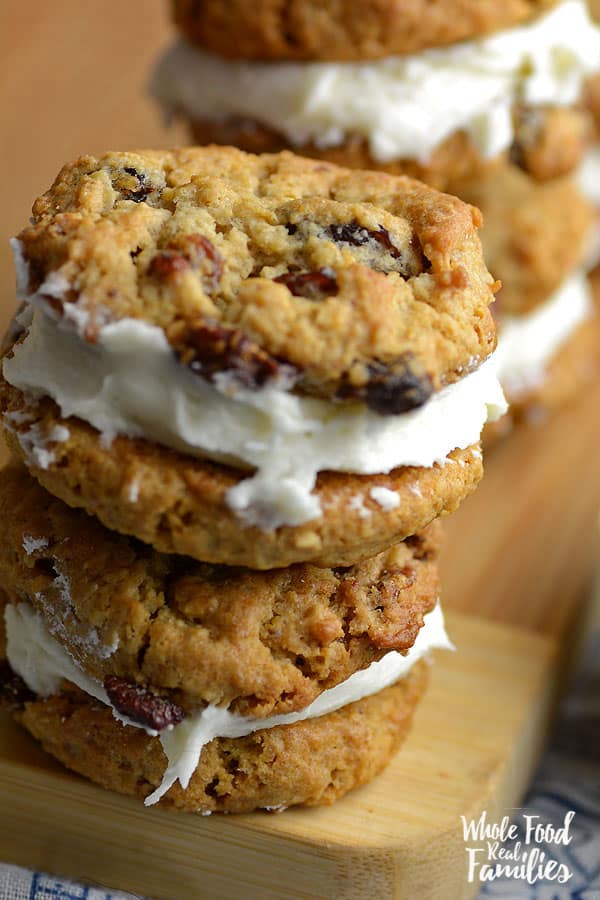 Chocolate Chip Sandwich Cookies from That Skinny Chick Can Bake
Outrageously decadent, these Chocolate Chip Sandwich Cookies are filled with a dreamy chocolate ganache!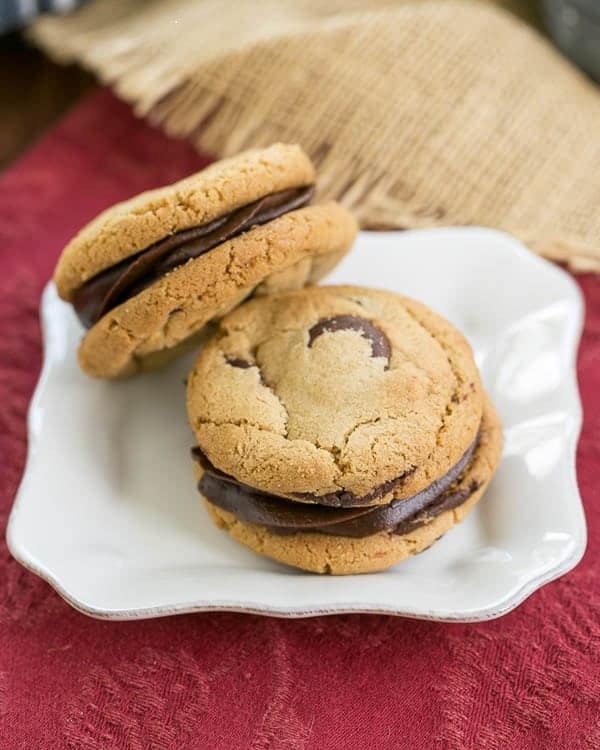 Crock Pot Sloppy Joes from Rose Bakes
This recipe for easy and delicious Crock Pot Sloppy Joes is a family favorite. Better than anything from a can!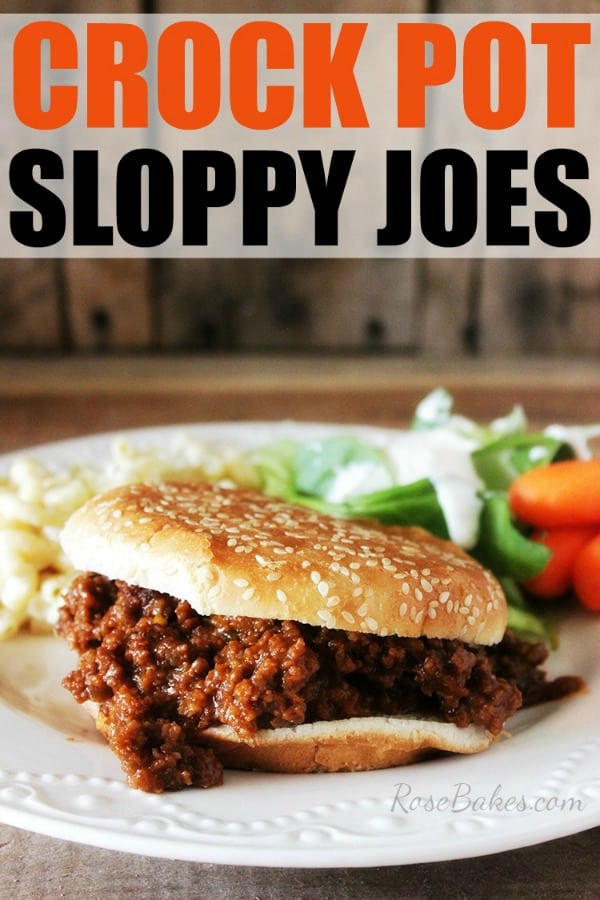 Marshall Field's Chicken Salad Sandwich from Creative Culinary
My version of a classic sandwich from an iconic Chicago Department Store. Roasted chicken is combined with dried cranberries and nuts in a mayo and sour cream dressing and it's all topped with crisp bacon. Perfect for National Sandwich Day!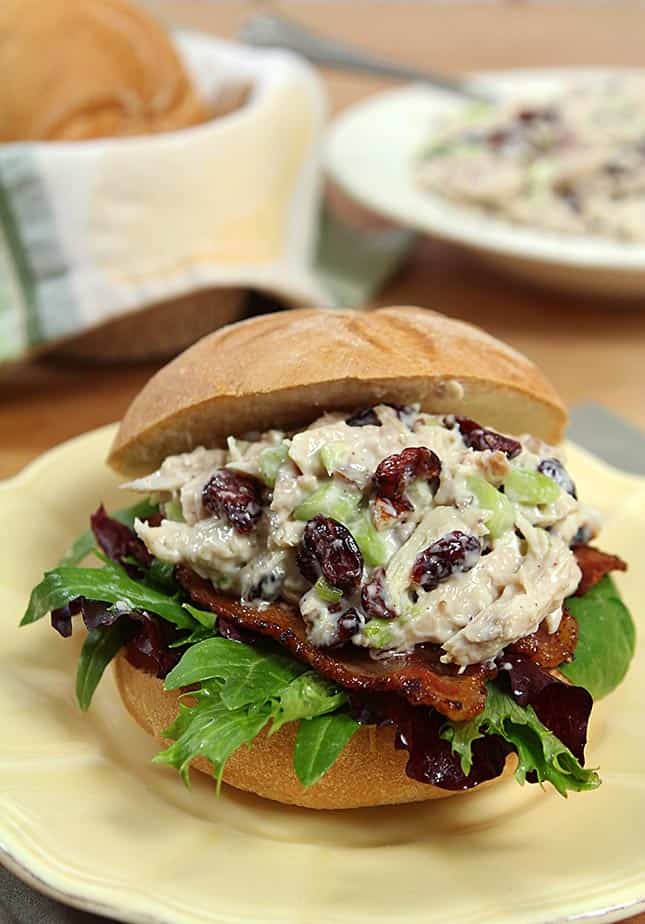 Pepper Jack Grilled Cheese Sandwich with Arugula and Strawberry Hot Sauce from Fearless Dining
Ooey gooey, this pepper jack grilled cheese sandwich with arugula and strawberry hot sauce is packed full of flavor. What better way to celebrate National Sandwich Day?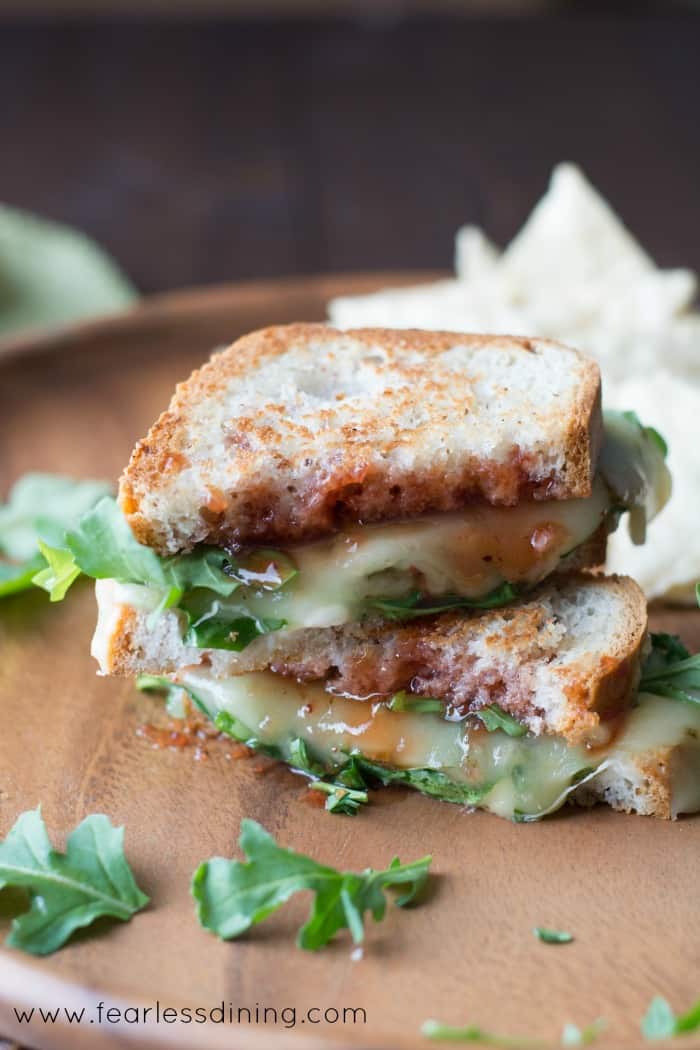 Grilled Caprese Sandwich from Kristine in between
This tasty grilled caprese sandwich is perfect lunch or dinner. It's quick to prepare and is ready in just minutes. It's warm, filling, and full of gooey mozzarella cheese!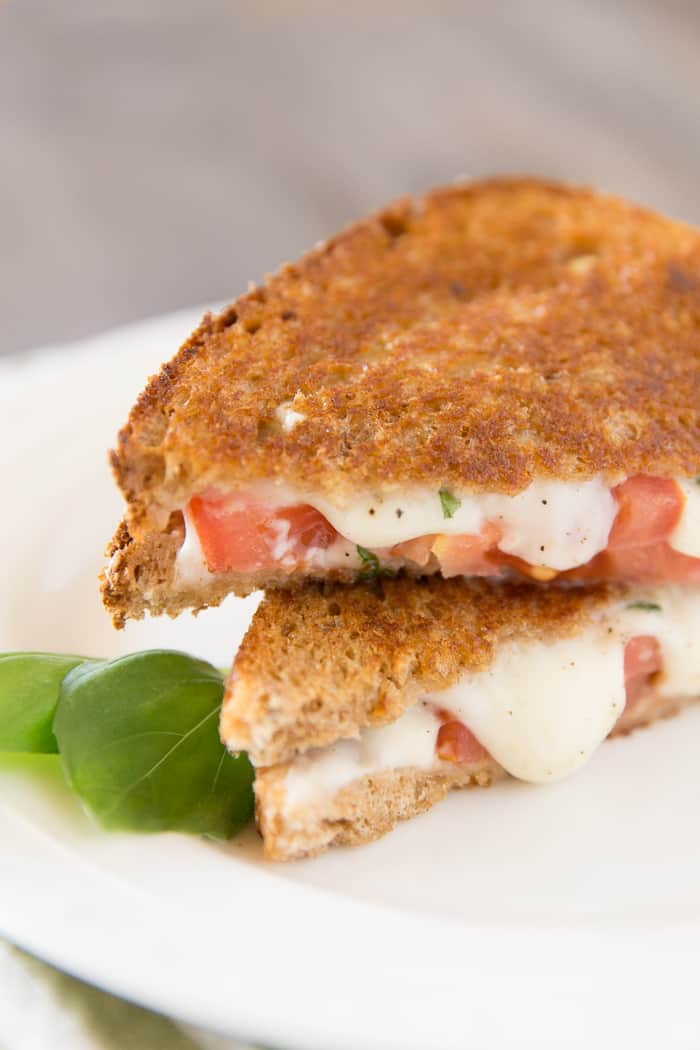 Crockpot Buffalo Chicken Sandwiches from Amee's Savory Dish
These buffalo chicken sandwiches are full of amazing flavor and cook while you go about your day! This simple and tasty weeknight dinner is perfect for busy families.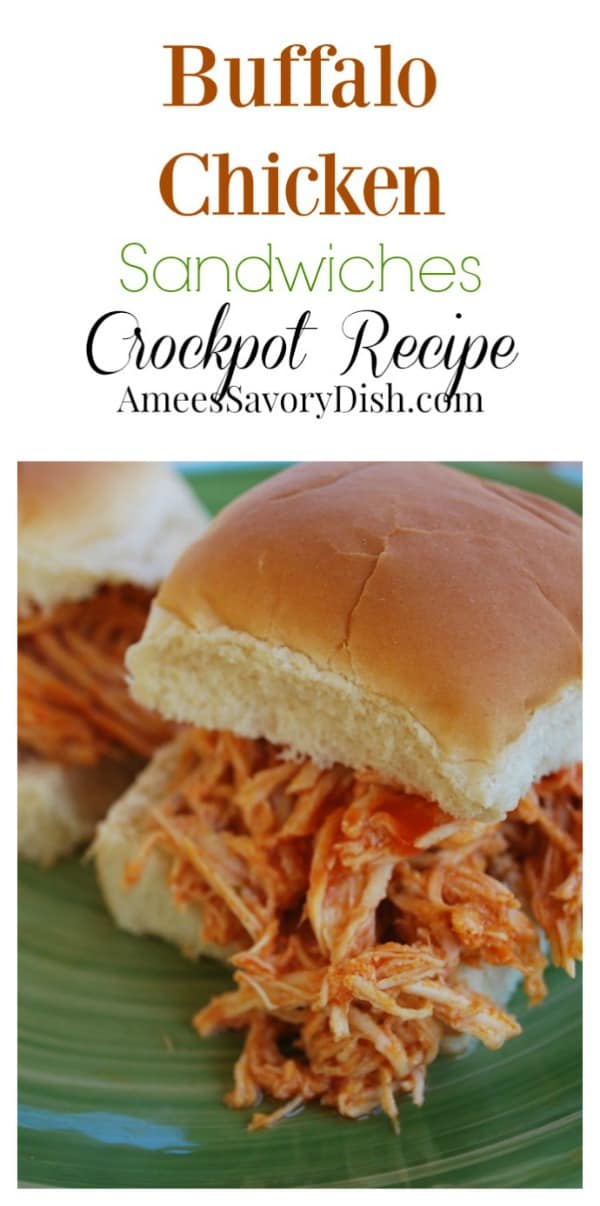 Fried Eggplant Sandwich from B Hansen Studios
This savory fried eggplant sandwich is both satisfying and filling. A roasted pepper and garlic spread bring the eggplant to life in this mouthwatering recipe.