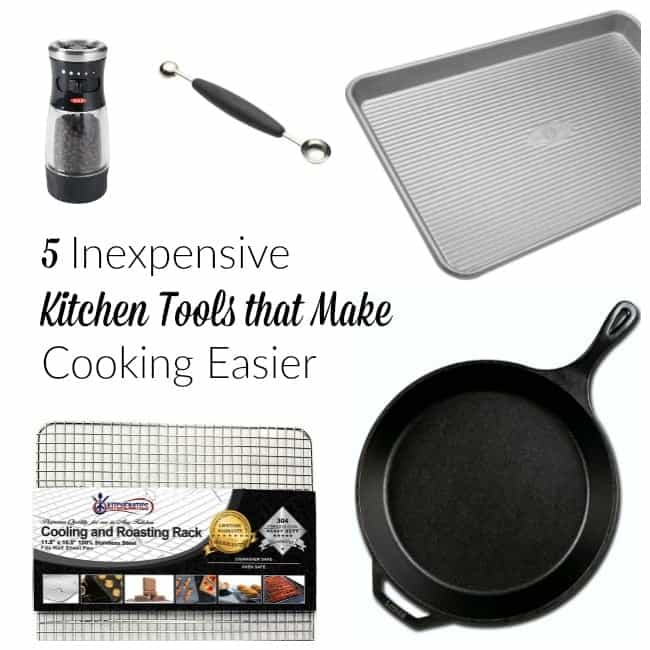 As a food blogger, I am in the kitchen a lot. And by a lot, I mean A LOT! I have had plenty of opportunity to try products, struggle with products, break products and try products again. There are times when more expensive versions really are worth the money. But there are times that simple, inexpensive kitchen tools perform better. These 5 kitchen tools are heavy hitters in my kitchen and cost much less.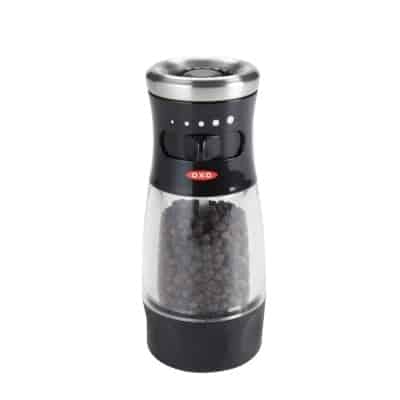 Fresh ground pepper is a must in any cook's kitchen. I have gone through more pepper grinders than I can count, from high end electric ones to the disposable ones that you have to replace when they are empty. The OXO Pepper Grinder grinds smoothly, you can set the size of the grind and is refillable. Not fancy, but this pepper grinder I paid $12 for about 4 years ago is still going strong.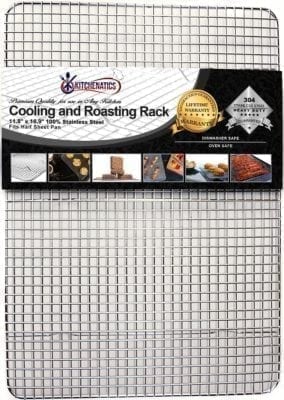 If you ever make chicken wings or fingers, fish sticks, zucchini sticks, or roast this Coriander and Fennel Crusted Sirloin, you will need racks for your sheet pans. Elevating the food prevents the bottom from getting soggy or compromising that beautiful seared crust. I like these Stainless Steel Racks because they are so durable.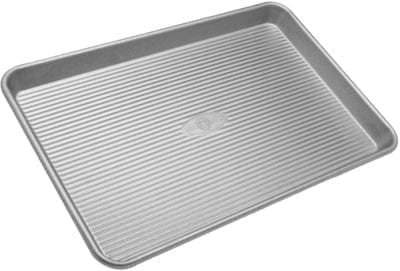 These USA Pans are heavy enough to withstand the high heat in the oven without warping and popping. I have a handful of the half sheet pans among others and they get extremely heavy use in my kitchen. Though they are starting to look a little like they have survived bomb blast as most sheet pans eventually do, they still work great!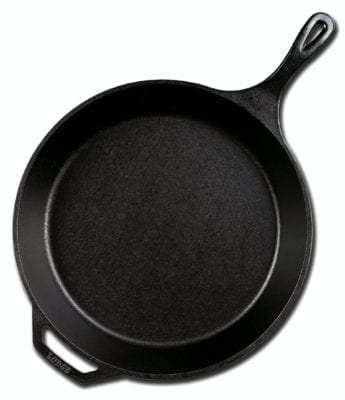 Beautiful, enameled Cast Iron Skillets are all the rage – and for great reason, they work great! But it is impossible to ignore their price tag. Lodge is old school cast iron brand with a very reasonable price that embraces the idea of being your kitchen workhorse. I would be lost without my huge cast iron skillet.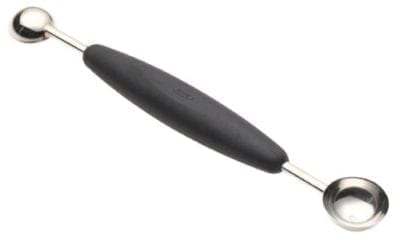 Okay, prepare to make fun of me. I love this little melon baller though rarely use it for actual melons. I roast a lot of tomatoes for things like sauce, soups, etc. I use this melon baller to core tomatoes before I split them in half and roast them. I usually put 25-50 pounds of tomatoes in the freezer at one time. So this little gadget shaved hours off the time it usually takes me to do that.
If you are curious about how or why I put up that many tomatoes, the short answer is that they taste good. Send me a note of find me on Facebook for the longer answer! J
Happy Cooking!
Cynthia
Pin it for Later!